CONTEST : Win a Copy of the NewYork Times BestSeller – THE 100$ STARTUP
Do you love FREE stuff?
I do. And my wife & my friends, even more than me.
🙂
People love free stuff. It leaves a lasting impression on their mind.
Giveaways, free trials & samples have always been used by brands and businesses throughout history to increase footfall and brand awareness. Facebook Contests are geting popularity to attract consumer for the same reasons.
Remember the free "tasting trays" in the super market aisle?
. . . . . The "try it" bottles of perfume in the grooming section?
. . . . . The "try me" pages of your favorite author's new book on Kindle?
. . . . . Get 3 for the price of 1?
So how can you leverage this for your new online business? How about connecting with prospective customers online and enticing them to engage with your brand?
You must be wondering –
Yeh, yeh I can very well do all that. But every strategy costs money, not to mention the hours spent to generate results.
What if I tell you there is a strategy which requires very little budget and very little time!
The answer is – Facebook Contests!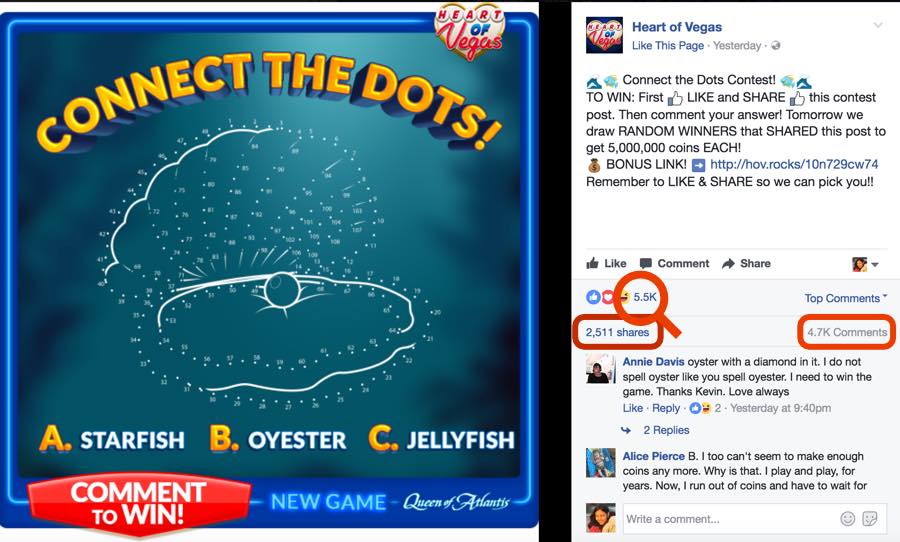 Take a look at the pic above. The heart of Vegas casino has an ongoing contest on Facebook & they are giving away 5,000,000 coins to each winner. This immensely successful campaign has generated 5.5K likes, 2511 shares, and 4.7k comments!!
Facebook contests have helped them bring traffic, gain fans and build awareness about their brand!
Facebook contests can deliver all that and more.
Here are some benefits of running a Facebook contest with or without a giveaway for your business:
Why Facebook Contests for your Business
Grow your network. Running a contest with a free gift as a reward is a fantastic way to build your social media following on sites like Facebook, Twitter, Pinterest, etc.
Generate leads. A contest is a cost effective means of growing leads or increasing the number of email list subscribers.
Save money. Running a Facebook contest can be an inexpensive & cost-effective marketing channel, the cost associated with running a contest is small and predictable. Just budget for the expense of the prize, software to run the contest & how you'll market the contest.
Gain product exposure. Launching your product with a giveaway is an amazing way to generate buzz around your brand. Having the prize be your product will help gauge interest and fuel excitement. Using your product as the giveaway's prize is one way to get people excited about your product and try it out.
Connect with prospective customers. Want to share the love & give out prizes to your possible customers? Running a giveaway is a great way to engage with them.
Save time & headaches. In relation to other internet marketing channels, running a giveaway doesn't require a lot of technical knowledge. In addition, the amount of time spent on creating and launching a giveaway promotion is relatively small. There are many apps available that make the process of running a contest a breeze.
Fun & Simple Engagement. Everyone loves the chance of winning! There's nothing more joyful than delivering the good news to your winners. Contests are good news for everybody involved.
Generate conversation among your silent fans. If you're looking for a way to get your fans excited, running a giveaway will get them chatting. A Facebook contest maybe a good way of generating mentions for your brand.
RELATED ARTICLE : Top 10 Payment Gateways in 2017 – Choose the Best for your Business
Why Facebook Contests will work for your Brand
Big brands understand and leverage behavioral triggers of a consumer.
Here is the deal:
I will help you understand those triggers and leverage it for your Business:
Dr. Dan Ariely, Professor of Behavioral Economics, Duke University says that nobody is free from smart marketing. Not even he himself.
1. Everybody loves the idea of FREE.
Dr. Ariely says that people generally let the idea of "free" cloud their judgement and influence their decision-making skills.
Online retailer Amazon uses the power of FREE too. People don't really like to pay additional charge over the price of an item. Hence shipping charges have always been a hurdle in online sales conversions. By offering free shipping for orders over $25, Amazon has turned this pain point into an incentive to purchase multiple items.
You can activate the same love of FREE and give away something in a contest that you run. Remember to keep the reward in context. Giving a free iPad on a bakery related contest will only get you, uninterested freeloaders.
2. Use scarcity & urgency
People, in general, are loss-averse. It means nobody likes to let an opportunity or reward slip through their fingers.
Use scarcity & urgency as a means of nudging people towards taking action.
Groupon uses the principles of scarcity and urgency. Groupon's deals are available to a limited number of people for a small number of hours only.
Use the same principles in your contest and reap the benefits of higher engagement.
3. Personal investment increases value
Leverage the power of reciprocation, a behavioral trait in which people feel indebted to those who give them something. Dr. Ariely says "When someone does good to us, we want to return the favor." When people win something free and are promoted as winners by the brand, people are happy to return the favor. Some can even become your trusted online brand ambassadors or evangelists.
The above behavioral principles apply to contests on Facebook.
RELATED ARTICLE : HOW TO START AN AFFILIATE MARKETING PROGRAM TO GROW YOUR BUSINESS ONLINE
Types of Facebook Contest
Like everything else in life, there is no dearth of Facebook ideas.
So how do you choose how to engage users with a contest on Facebook? I am sure your team will be able to identify several Facebook contest ideas with ease. But the bigger issue remains, which Facebook contest idea will generate the maximum returns and help grow your business.
At this juncture, you need to evaluate what is your digital marketing objective. How Facebook will help you achieve your business goals.
RELATED READING : BUILDING STRONG BRANDS – BRANDING CAN HELP YOUR BUSINESS
Depending on your digital marketing objectives you can choose the type of Facebook contest that will work for your brand or business:
Below are primary digital marketing Objectives:
Engage with Prospective Customers

Reach out to new potential customers and build traffic to digital properties
Increase overall brand awareness, Top of mind recall leading to increased engagement online

Generate Sales

Generate Leads for the Business
Supports trial of a good or service and aid in information dissemination
Increase sales

Generate Referral

Positive word of mouth and recommendation leading to greater profit for the firm with repeat or incremental sales
Delight a customer by resolving their service issues
Facebook Contest to Engage with prospective customers: Early Stage
Are you just starting off and looking to acquire new customers. Do you have less than 1000 followers on your Facebook page.
If your digital marketing objective is to engage with prospective customers to build brand awareness and top of mind recall you can use:
Sweepstakes: To participate a customer needs just to share his email address and enter the contest with Sweepstakes. This will help you increase your Facebook fans or email list. This will help you maximise number of entrants. The winner of the competition will be decided basis random draw for prize.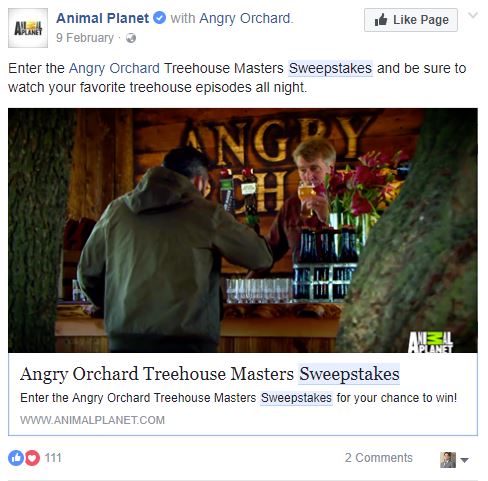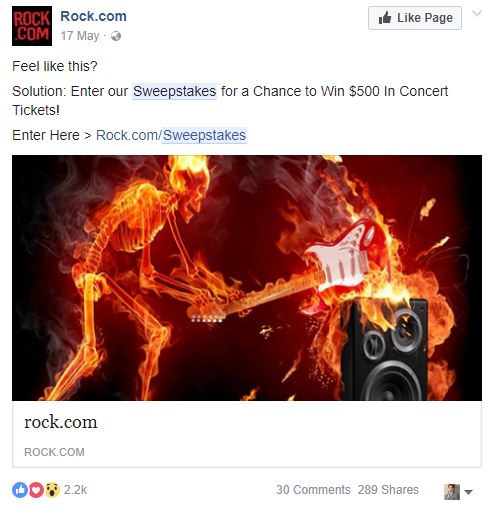 Voting: Voting as a Facebook contest idea builds upon the power of curiosity. A users is asked to vote on a facebook contest. His vote might decide the pricing of a product, look & feel of a product or could simply be a generic sales.
See an example of a Facebook Voting contest I am running: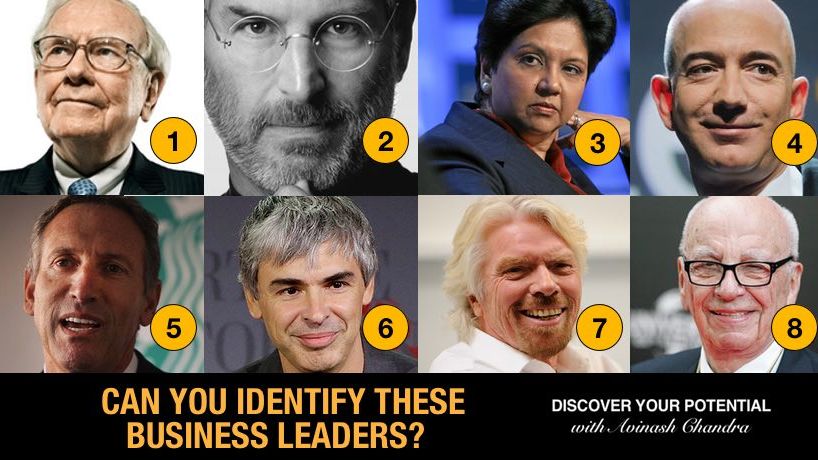 These contest have very low entry barriers and anyone can participate in minutes.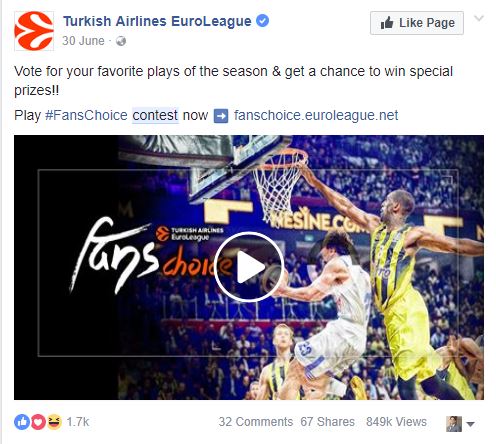 Facebook Contest to Generate Sales: Intermediate Stage
If you want to increase your sales you can:
Groups Deal: You can influence and run sales promotion on Facebook for a group of users for a limited period. To qualify the users needs to belong to a community and only then they can participate and take advantge of your sales promotion.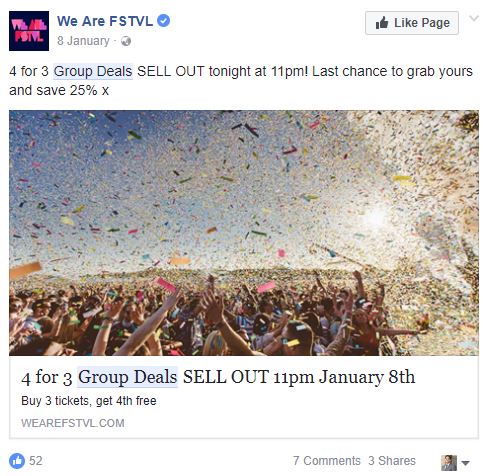 Discount Coupon: A consumer may get a discount coupon on participaion to an event. This could be a Photo or Video contest where in they can say why they deserve to receive a discount coupon. Here you can reachout to a group of users to build your sales on an immediate basis.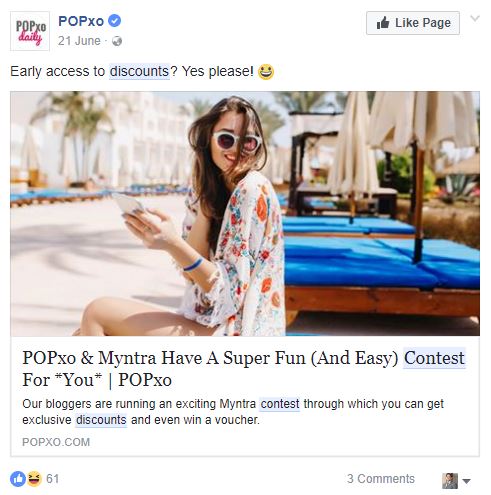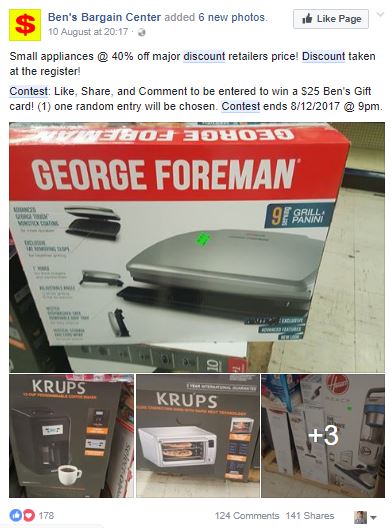 I call these Facebook contests Intermediate stage as your primary objective is to build your sales and acquire new paying customer. If a consumer is willing to pay for your product or service you can entice them to spread positive word of mouth at a later date.
It takes a much larger fan following on facebook to generate results. I believe anything lesser than 5000 qualified followers does not make sense to run a campaign like this. A small percentage of users will bother to respond to something like this as they are not on social media to buy, they are there to interact with others and belong.
Facebook Contest to build Word of Mouth: Advanced Facebook Contests
If you want to build on referral or want to drive positive word of mouth you can build upon users dsire to relate with others and express themselves. Your Facebook contest could be the trigger that entices a consumer to go ot there and show with a comment, Photo, Video or may be just the voting.
Photo Contest: This is an easy way to enter a contest for users as they have to take a picture with their phone or camera and share with you. Photos work very well as they show a story. You can also create a contest where a user needs to share a caption for your photo.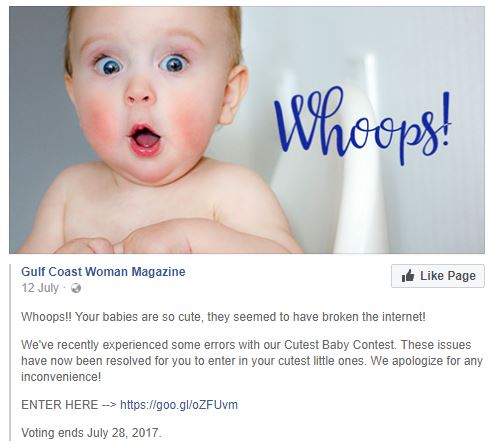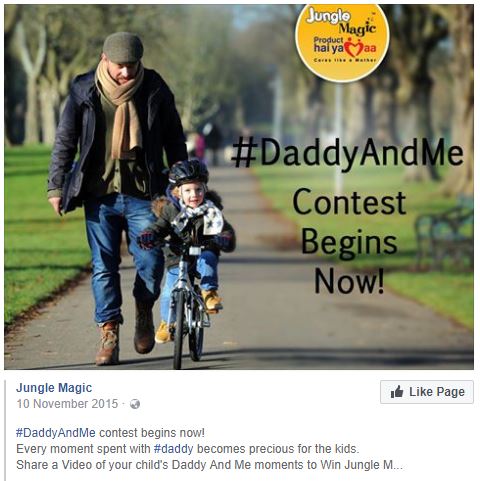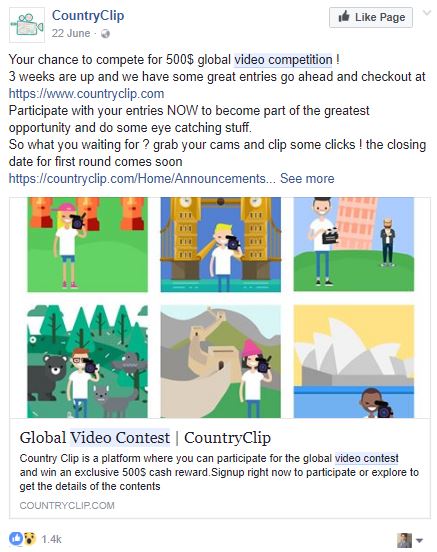 Voting: In a voting contest you can encourage your users to share your photos or video and they invite their friends and family to vote for them. This works very well as in such a contest you get several promoters in the form of participants. These participants have the potential to make your photo contest go viral.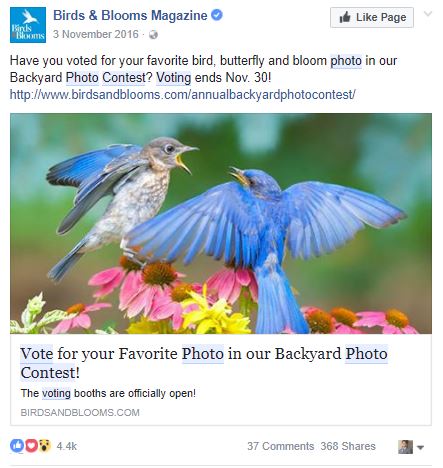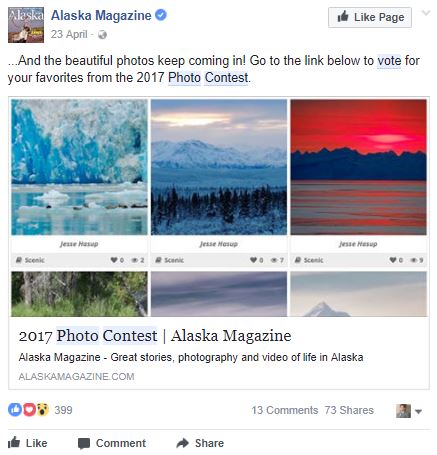 These contests are advanced Facebook contests as it requires a user to spend time (the most precious commodity) to enter your contest and generate content for you.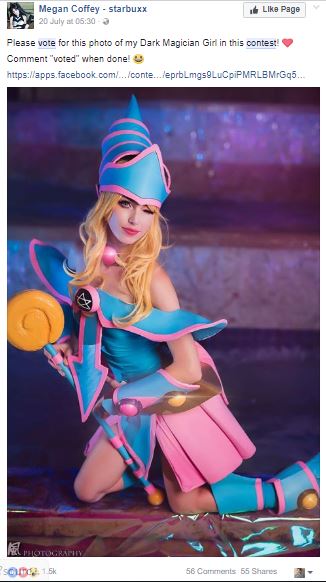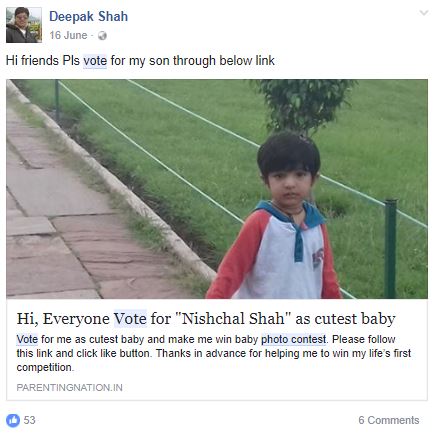 How to make your Facebook Contest Idea Successful
I regularly meet people who say that it 's hard to succeed on Facebook. Well my question is where is it easy to accomplish. If you plan well and build on mistakes of other you can avoid common pitfalls.
Several of my clients have run failed Facebook contests. I have made efforts to learn from that and I am going to share some of my learning's below. Below are a few checks which you must conduct if you want to make your Facebook Contest Ideas successful.
1 Determine if you really need a Contest on Facebook
Facebook is an unavoidable digital real estate every brand or business wants to rent out. If you don't, somebody else will take away your name as it is easy to create a page on Facebook with whatever name you wants (unless it is already in use).
Booking a space in Facebook does not mean that you necessarily have to be actively involved in building your fan base. Similar is the case with Facebook Contest. Say for example you are in chemicals business making NaClO2 why would you run a Facebook contest.
At the same time, you need to have clear objectives to start a Facebook Contest. What is that you want to achieve.
2 Decide which type of Facebook Contest you need
As discussed above in this guide, Facebook contests can help you achieve varied digital marketing objectives. It is essential you decide what are your short, medium and long term goals and plan accordingly.
Therefore, if you want to increase your sales, it does not make sense to run a Photo Contest.
3 Follow the Facebook Page Guidelines and comply with the Law
So, you plan to grow your business with Facebook Contests. Please ensure that you run your contest in compliance with the Facebook Page Guidelines for Promotions and governmental guidelines for trade promotions. If you do not follow these guidelines your page might be permanently removed.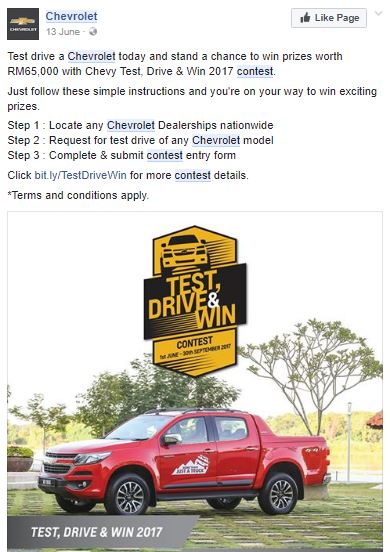 Please ensure that you refer to all the Terms and Conditions of the contest as above.
Facebook also requires you to release them from complete liability towards every participants with the below:
By entering and participating, entrant agrees to hold harmless, defend and indemnify Facebook from and against any and all claims, demands, liability, damages or causes of action (however named or described), losses, costs or expenses, with respect to or arising out of or related to

(i) entrant's participation in the Sweepstakes, or

(ii) entrant's participation in any Prize related activities, acceptance of a Prize and/or use or misuse of a Prize (including, without limitation, any property loss, damage, personal injury or death caused to any person(s).
You also need to include the following wordings:
This promotion is in no way sponsored, endorsed or administered by, or associated with Facebook.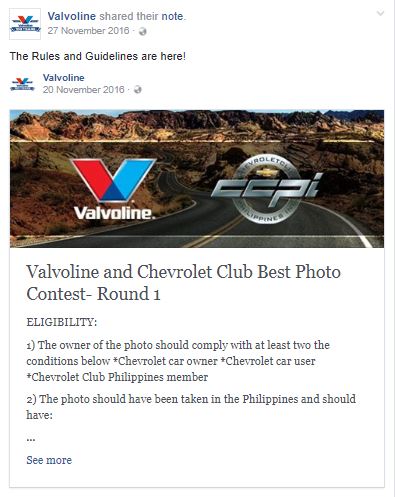 4 Use a Third party App to run the Contest
Though you do not need any third party app to run a contest on Facebook (Facebook changed their policy on 27 August 2013), my recommendation would be that you use one.
These third party apps allow you to collect lot of interesting and useful information. These apps are useful for:
Bringing your Facebook Contest ideas to life.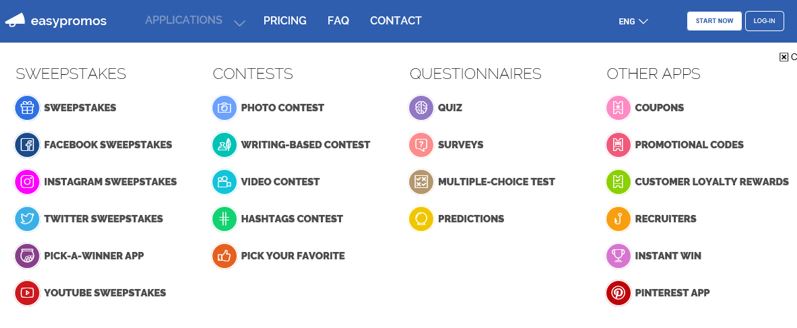 Collecting participants information such as email id, page profile, etc.
Picking a random winner in an unbiased manner based on their algorithm.
Building contact interface with their ready to use templates.
Providing a custom URL for your Facebook promo page. These URL's can be shared freely on the website or even on the printed leaflets, advertisements, etc.
Providing direct access to your Facebook page users in the form of a custom Tab.
Importing participants database for building a relationship through email marketing campaigns. Many of these apps have integration with Aweber, MailChimp, etc.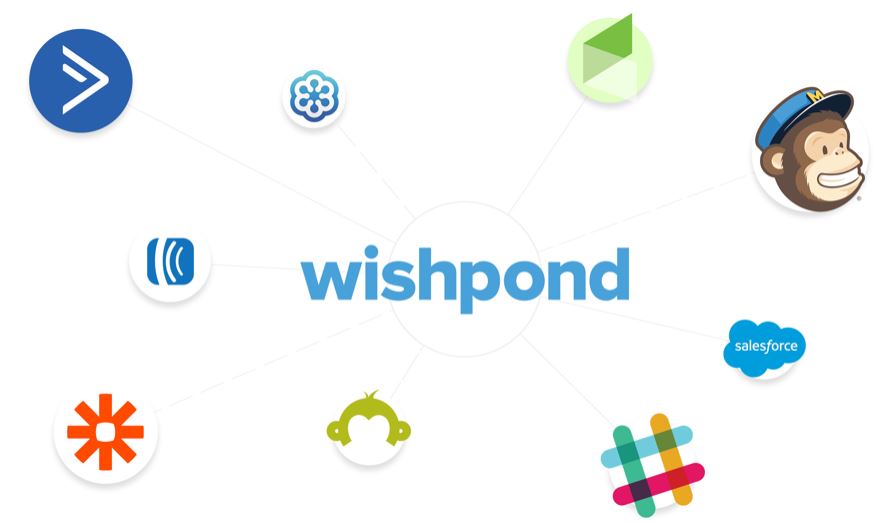 Building virality through sending a post on the participant's timelines.
Top 5 Facebook Contest Apps
Below is a list of my tried and tested Facebook contest Apps.
EasyPromosApp
ShortStack
Heyo
Promosimple
Rafflecopter
Woobox
Offerpop
Binkd
5 Your Giveaway should be one of your own
You are not running a Facebook contest to entertain the people. You are running it to meet certain objectives in terms of sales of a product or services.
Therefore, you are interested in connecting with users, who see value in your offering.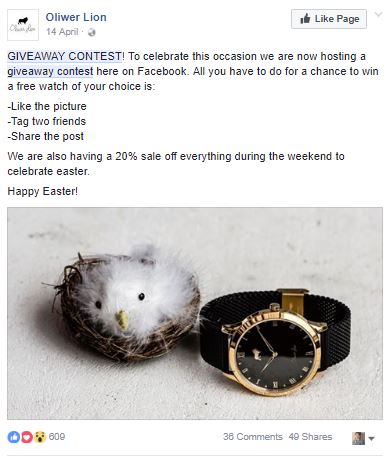 Many experts will tell you to give something like an I pad or a phone. I strongly discourage you to do that. You do not want a ten year old to participate in your contest when you want to sell a digital marketing course.
So the bottom line is to give your own product as a giveaway.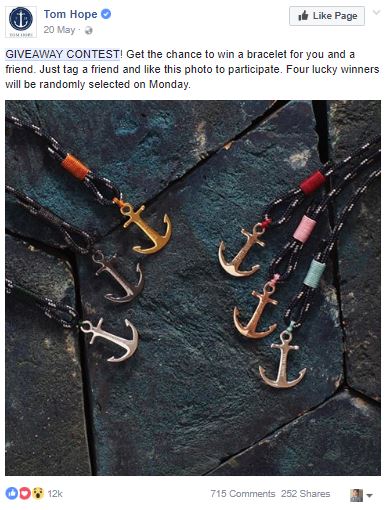 6 Make it easy to participate
You are not running a contest to win a Noble prize. You are running it to entice your target audience to take part in it. So make it simple to enroll and participate.
If you make it complicated, consumer will simply ignore it and will not participate.
7 Choose your audience
Running a contest does not mean reaching out to each and everyone. Infect, while running a contest, you must get really selective. You should carefully define your audience on the basis of your customer persona.
Use Facebook Audiences tool to set your target audience and go all out.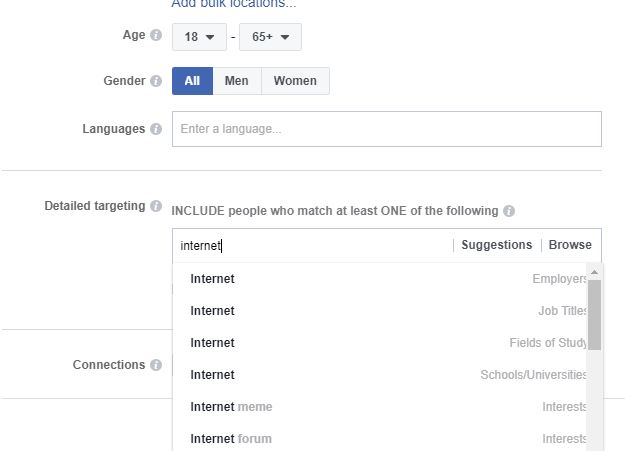 8 Promote – Promote and Promote
Having done so much, now is the time, when you should go all out and promote your contest. As this is a Facebook contest, you will promote it there. However, nothing stops you from sharing about your contest on Twitter, Linkedin and Pinterest.
9 Use Facebook Advertising Functionality
With Facebook advertising you can increase reach of your contest. This will help your contest to have higher levels of participation.
10. Remind and Followup with your target audience
Once your contest is over. reachout to participants and inform them about the winners of the contest. Promote it heavily on facebook by tagging winners and leveraging their network.
You should also analyse the data to determine the demographic and psychographic profile of the participants. This is something which will give you tremendous insights.
Follow up with email marketing and see what kind of people continue to stay engaged with you and your business.
I hope that this article will help you see the benefits of contests and giveaways. Tell me if are motivated to run one Facebook Contest yourself.
Here are hand-picked articles to read next:
Save
Save
Save
Save
Save
Save
Save
Save
Save
Save
Save
Save
Save
Save
Save
Save
Save