Facebook Lite, the stripped down version of Facebook mobile app has been gaining popularity the world over among users. This App works very well on 2G connections and low end devices.
In Feb 2017, Mark Zukerberg shared that the Facebook Lite app has more then 200 million users.
Same day their COO Sheryl Sandberg announced that the Facebook Lite App supports businesses manage their page on it. This was a significant update.
Why Facebook Lite is Significant for Small Business
According to a news sources:
42% of marketer's report that Facebook is critical or important to their business.
The growth/survival of any business heavily depends on its reach and communication to the consumers. The more effectively you present your products and services, the better your business grows.
While the big players have the liberty to go all out and spend a wholesome amount on the promotions and advertisements, the smaller businesses have to figure out alternate ways.
And their best option is social media.
There are 5 million+ active advertisers on Facebook.
In the past few years, social media havs been a powerful platform to drive sales. The number of mobile users has increased manifold and hence the potential customers for businesses.
Facebook Lite, a slimmer version of  The Facebook App has taken this trend to a new high.
Thanks to its ability to work in low bandwidth, Facebook has increased its monthly active user base from 1 billion in Sep-2012 (8) to 2 billion in June-2017. This is a win-win situation for both, the consumers as well as the small businesses.
What is Facebook Lite
It is a slimmer version of the Facebook app and was launched on June 4, 2015(9) with limited features. Later the existing features of the full-blown Facebook app were added to the lite version.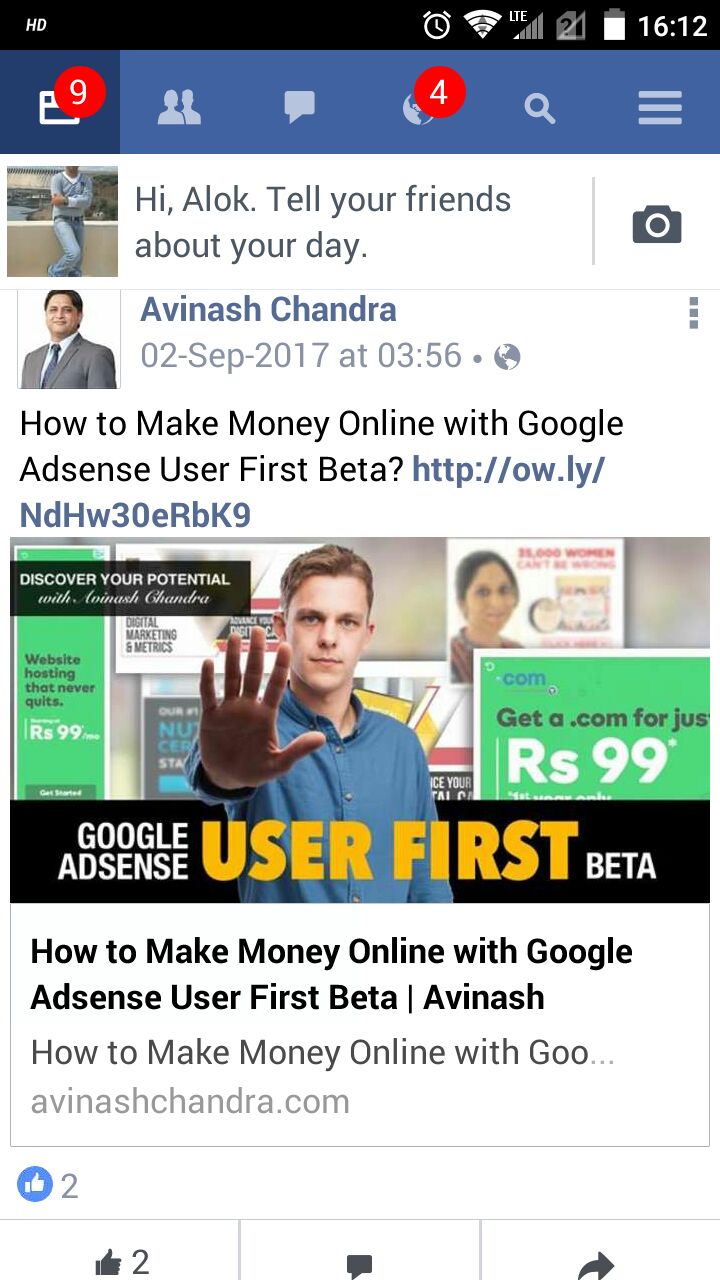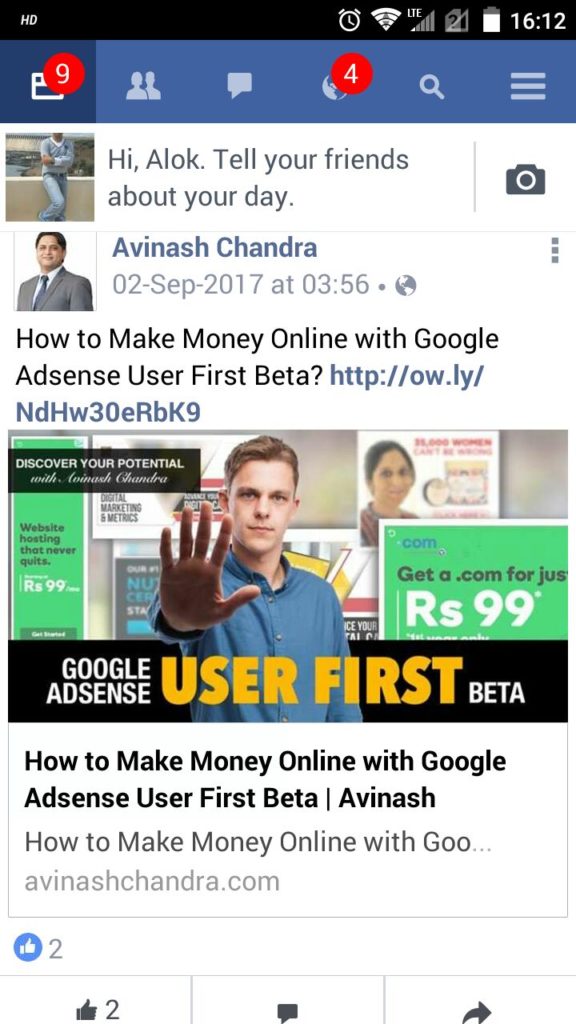 Compared to the native app, the Facebook Lite is much lighter and takes just 1.4 Mb (5.4 after installation) as compared to 60 Mb (180 MB after installation) of your mobile space.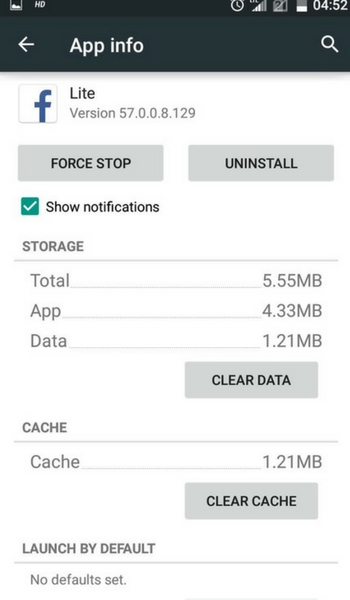 It has been thoughtfully designed and developed to provide people faster experience on poor data connections and low-end Android phones.
Currently, 200 million (approx.) people are using Facebook lite worldwide.
Challenges Before Facebook Lite was Launched
Social media platforms were there before the Facebook lite. They served well to the high-end mobile customers where bandwidth was not an issue.
However, when we talk about emerging markets like India, Indonesia and other south Asian markets, the percentage of people privileged with high-speed internet connections is small. So, what about rest of the population? Rather, I would say what about the remaining "potential customers" for the small-scale businesses?
A heavy chunk of mobile users in developing markets is sitting on low bandwidth mobile network. Moreover, not everybody has good quality mobile phones or tablets that support 3G or 4G system. Even in urban regions, most of the people cannot afford to pay a hefty amount for high-speed data connection.
Connecting with these people over the social media was the biggest problem that marketers were dealing with before the launch of Facebook Lite.
Facebook Lite has been designed to run wicked fast on any network from a 2G connection to a 4G connection. Facebook Lite being the lighter app serves the purpose for both the low bandwidth users and the small marketers/advertisers with budget constraint. 
How Facebook Lite Helps Small Businesses
Living in the 21st century is living in a digital era. The best way to market your product has to be on the digital platforms. While Facebook app (the full blown version), Instagram, Twitter, Google plus are serving well to target the urban population with high speed/unlimited data plan, Facebook Lite stands out unanimously for the following reasons:
Facebook Lite app is capable enough to serve under low bandwidth and hence gels seamlessly with 2G spectrum. The ability of Facebook lite to work under any network has given advertisers greater access to wider range of consumers in developing regions.
The latest version of facebook lite runs on just 1.4 megabytes of data. The reduced installation and load times make it the fastest and cheapest app – in terms of data consumed – while still providing access to the news feed, notifications, status updates and photos. Using these features, marketers can now target more customers who were not on facebook due to the limitation of lower end android phones.
Provide options to promote your page or social feed.
Single Inbox within the Pages Manager app – Using this feature, businesses can now manage their communication to individual customers across Facebook, Messenger and Instagram. This feature helps in responding to your customers quickly which is key to deliver good customer service.
It has a console to give you insights on weekly page likes, people reach and engagement.
Marketers can now reach consumers in both urban and rural areas with limited or expensive 3G and 4G networks.
Consumes lesser data while operating so, customers with limited data-scheme can also use it without bothering about expensive data rates.
Provides direct messaging to individual customers, tools for analysis, manager console to give you greater insights of your business reach and performance.
"Adverts Manager" to create adverts for promoting your business. This option helps you to create advert on your existing page or a new page. This helps in increasing your website visitors, promote your page, boost your post by targeting specific users. You can select specific geographic location, gender, age and interest for your advert. You can also choose to run this advert for a specific date. Now you can select up to 5 adverts and compare their individual performance.
Provide tools to inform about your best performing ads/campaign thus helps in engaging more customers and generating leads. It also helps brands sell more by showing consumers things that they may want to buy.
International lookalikes- It helps businesses to find new people in other countries that look like their best customers.
Worldwide/global region targeting- It helps businesses set up a global campaign to find efficient conversions.
Customized campaigns- Using country snapshots and insights playbook, businesses can create customized campaigns in each country.
The emergence of Facebook Lite has enabled the small businesses to connect with rural consumers online. The increased customer base of businesses in developing markets across Asia, especially in India and Indonesia is a firm indicator of Facebook lite's popularity.
As the new demographic reach is increasing, the new comer businesses are finding it easy to demonstrate and sell their products without any hurdle with lowest of budgets.
What is the difference between Facebook and Facebook Lite? Which one should you use?
In the past, only big players had access to digital advertising and marketing tools. Expensive reporting technology and high minimum spend kept small businesses at bay. However, the social platforms like Facebook and Facebook lite have enabled small marketers with power similar to larger advertisers.
While basic Facebook app is more suited to urban population with access to high-speed data, Facebook lite has specifically designed for users with slower internet speeds in emerging markets. Though they both serve the ultimate purpose of connecting the world over a social platform, there are key differences that separate them apart.
The facebook lite app is a lighter version of facebook and caters to lower-end Android devices. It takes up as little as 1.4 MB on smartphones and tablets whereas Facebook's standard app requires 60 MB.
The processing speed required is much less in case of facebook lite. It takes lower RAM size, consumes a low amount of battery and loads faster than facebook standard app. The Facebook occupies 150 – 300 MB of RAM in the background. FB Lite, on the other hand, is a lot lighter and takes up around 50 – 150 MB of RAM usage. (1)
The Facebook lite behaves slightly different in various phones. Some phone do not support reactions on Facebook lite.
The basic Facebook app offers a better UI, with an organized layout and features. However, it takes up huge data as it downloads a lot of information in the background. Facebook Lite, on the other hand, has a UI with basic looks which performs better. Downloading and saving data with Facebook Lite is quicker, and takes half the data as compared to native FB app.
The photos on Facebook Lite are pixelated as they are displayed in low resolution. However, when you tap on the image, you can see the original quality. (3)
Features like automatic video playback and alerts are not included in this version of the app to avoid unnecessary data usage.  Videos plays automatically when WI-Fi connection is detected without using your mobile data.
Facebook Lite offers chat option within the app which works seamlessly. The native app needs you to download a separate resource intensive app called Facebook Messenger to assist chat facility which takes up another 150 MB of storage. (1)
Since most mobile phone/tablet users in emerging markets are on a 2G system, full sized apps may not function well. A much lighter version of Facebook would create a better relationship between brand and consumer. It's a very bold move from the Facebook community and must have come out from a strong understanding of the markets. It is definitely going to help small advertisers reach their potential customers.
As a greater number of people leapfrog from desktop to mobile, we are seeing the increase in the average time spent on the internet. Thanks to the powerful changes in buyer behavior led by Social media, low budget businesses are finding it easier to promote and sell their product/services online.
Frequently Asked Questions
Q 1 -> How to tag in Facebook lite?
Ans: Tagging friends with @ does not work in Facebook lite. You need to type out the names of the person who you want to tag on your post.
Q 2 -> How to download videos from Facebook lite app?
Ans: Once you play video on Facebook lite, it automatically gets downloaded in the cache memory. You can view the video here:
Go to file manager of your android phone.
Follow the following file structure:  Phone -> Android -> data -> com.Facebook.lite -> cache -> videos

File structure of downloaded video from facebook lite
You will find different folders inside "videos" folder.
Each folder will contain one video file (named 00000000000000) and a .jason file.
You may need to install MX Video Player to open the video file.
Q 3 -> Does Facebook lite app automatically upload photos from gallery?
Ans: Initially Facebook lite used to upload photos from gallery automatically but, the service has been stopped from july-2016.
Q 4 -> Does Facebook lite include messenger?
Ans: Yes, It has inbuilt messenger that works flawlessly. The only shortcoming you have to deal with is it does not support video calling using messenger.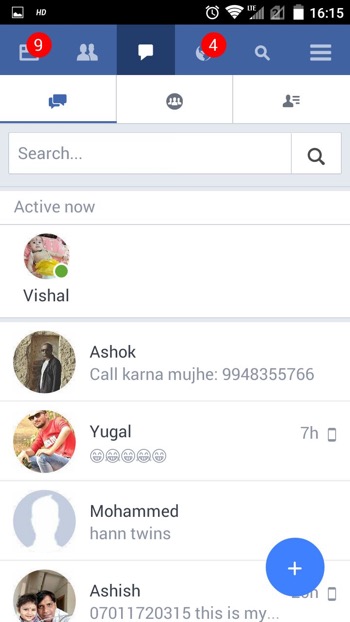 Q 5 -> Does Facebook lite keep running in the background?
Ans: Yes, it does. But, as compared to basic Facebook app it takes just a small fraction of CPU usage. So, even a mobile running on lower configuration will perform smoothly with Facebook lite.
Q 6 -> Which version of android mobile, Facebook Lite is compatible with?
Ans: Any mobile with Android 2.2 or higher version will support Facebook lite. So, we can say Facebook lite will work on almost all Android devices. (10)
Q 7 -> How to download Facebook lite?
Ans: Go to the "Play Store" and search for "Facebook lite". Click on the "INSTALL" button. It will ask for permissions, Click OK. Facebook Lite download will start in few seconds. Once the download and installation is done, you can see Facebook lite icon on your mobile screen.
References: