Shakespeare once said, "What's in a name?" Well, almost everything! A name crystallizes your identity. So, if you are a business owner and want your company to do well, you MUST pay attention to what you name it. But how to choose a brand name for your company? Let us see what you should keep in mind.
Well, the branding of a company is as important as the company itself. That is why choosing the right business name is one of the most critical things for budding entrepreneurs.
Some find it easy and some problematic, but sometimes little knowledge about branding and branding strategies can help in selecting a brand name.
Even if you are planning to choose a business name for free on your own or thinking of going to a strategic branding consultant or professionals a little knowledge about this process will help you.
If your budget does not permit it with the rules for choosing a business name, you can indeed find a suitable business name.
Choosing a brand name for your company: A Critical Excercise
'The first impression is the last impression' is one of the most popular sayings in our day to day life. So if you are wondering about how to choose a brand name for your company, the first thing you should keep in mind is what will your audience think of it.
The brand name also has a direct relation with the above saying as the brand name which audience likes at first is:
Easy to pronounce

Have some meaning, and

Represent a strong flair to always attract people towards it.
The brand names which are confusing with difficult pronunciation, multiple meanings and unclear motive are hard to remember and have a wrong impression on customers.
Choosing the right business name is not a task, but it is a challenge to build a name which has an evergreen impact on its audience heart and a bright future.
Many successful companies got their names ideas by some word fusions like 'Panera bread' where pan means bread in Spanish and era means to age.
Some got by following proper process, while some used their own Names for brand name formation as 'Adidas'.
Sometimes people find their perfect name by a number of practices and brainstorming as Google got its name by someone's mistake.
Google held brainstorming session at Stanford University for choosing its brand name, one of the suggestions was Googolplex, it was misspelt by one of the student in the group as Google And Company got this name registered as its brand name. (1)
Types of Brand Name
There are different techniques of brand name formations which a person can consider while finding the perfect brand name for their company given by Alina wheeler as:
Descriptive:

Descriptive brand names are those which describe the work of the organization. These names explain the company's products and services that they provide. Example: E-Trade and General Motors. 

Invented: These names are invented according to your product image and your imagination. These words can be a combination of Greek, Latin or French words, or they can be made by breaking two to three words to form one name. Example: Kodak, Verizon, Tigmon and Xerox.
Acronym: These brand names are formed by using initial letters of a company name or the services they provide. Example: KFC and CK.
Founder: These names are found by using the founder's name or the name who owns the business or organisation. Example: Ben and Jerry's or Mrs Fields. 
Geographical: These names are made by using some cities or states names. Examples: New York life or Amazon.
How to Choose a Brand Name for Your Company: Step by Step Process
Google got its ideal brand name by brainstorming but there are a lot more steps or techniques through which you can choose an ideal name for your company. Below is the step by step process:
1 Identify the real you
First of all, you need to identify the real version of you.
What you do and why you do that. What is the main motive behind that?
When you will be able to identify the real you then only you can decide what type of name will suit you.
Understanding yourself is very important. For example, if you want a green India and you initially work to support that then your name can be related to nature or of some social words but if you are a photographer and provide a photo and video services your name can differ as Aperture Gear or Melody recording.
So, understanding one's services and then naming is always beneficial as it gives you an understanding of the real you.
2 Identify how you want to be seen
Identifying your own clear image in your mind is very important. So when the question comes to how to choose a brand name for your company, you must think about what sort of image you want to convey to your audience.
Before you name your brand you'll want to establish your brand's mission and objectives. When you understand yourself well and is clear about what type of image you want and are inspired enough with your competitors write down some names.
Describe how you want to be seen in the audience's eyes. If you wish to be seen as a cool, sophisticated or social worker for that you need to get clear how you want to be seen in the market.
Identify your niche audience, see what type of brand names attract them the most, which name of yours can attract them and then decide your name.
3 Take inspirations
Inspiration is always helpful at every point of life.
You can see the competitive names available in the market and can take inspiration from their names.
Looking at their name will also give you an idea about which type of name gets more attention and what type of name is less popular. This activity can help you a lot while starting thinking about your brand name.
4 Write down some names
Write down adjective that describes your brand, words that are commonly used in your industry and action verb associated with your brand product or service.
Whenever you think something while a half name or a full name you write it down in the copy and try to make names for all types of name categories given above so that you have 5 to 6 different types of names which you can use as your brand name.
5 Brainstorming
After writing down some names if you don't find any relevant name go for brainstorming.
Take your friends, families or employees together. Explain to them each and every aspect of your business and services and the way you want to be looked in the market.
Ask them to write one name under every type of brand name and help you out finding a good name. When everyone writes the names down, collect them and take out the most attractive and relevant names.
This exercise works a lot as you get different thinking minds that can be more creative or can have a different angle of seeing your company.
6 Check Availability
After choosing 10 to 12 best names for your company, now it's time to check its availability.
Checking name availability is very important as it can be possible that there are some little known brands or companies who have already the name which is available in your list.
You need to check the name availability straight after getting some best names. You can check name availability on GoDaddy or Vakil search.
7 Register your brand name
After checking the availability if you luckily get 2 to 3 best suitable names for your company or a good name with availability, you need to register it immediately. Make it yours legally, so that there is no further issue with your name in future.
8 Test the effectiveness
After getting names you need to check the effectiveness of the name. Create proper logos, taglines, and name design for your selected top 2 to 3 names. Now make a branded landing page for each of your names.
Present highly targeted Facebook ads to your customers for some time. See the response of your customers. You can be surprised with people reactions sometimes as they have an unexpected response to so names. Select the name which gets high response and visibility.
After these steps, you will finally have a brand name for your company which will be the whole sole identity of your company. But don't be so much tensed with this brand name game as you can modify it in future with better ideas as PayPal did with its brand name. He modified it Confinity became PayPal.
8.1 Test it out with a focus group
"There are four things you want to consider when choosing a brand name for your business. says William Chin, Web Consultant, Pickfu.com.
Ensure that you test with a crowdsourced solution or a focus group;
Explain a little about your business in your names, or try to correlate your brand with the name's idea;
Test the pronounceability (for other ethnicities) and misspellings (because there will be some);
Ensure that you can add accompanying tag lines to your brand name.
Now, all of these can be explained further, but it can be boiled down to user acceptance, accessibility and practicality. Many content marketers might argue that having a catchy name or trendy name may be good, but I believe that if you satisfy the 4 criteria above – you are much better off! Remember, it's VERY costly and expensive to rebrand, so you will want to be very pragmatic about your approach,"
How to choose a great business name – Rules to follow
While choosing a brand name or establishing a name as your brand identity these are some rules you can follow to have an attractive and effective name for your company as a brand name-
1 Easy to Read and Write
The name you select should be easy to read and write as it if is difficult to do so it can be miswritten at some places and can ruin the brand image.
2 Easy to pronounce and sound good to say
The name should be easy to pronounce in front of people and should sound good so that people feel good while taking your brand
3 It should represent some emotion or meaning
There should be some meaning related to your word and it should have some emotions connected to it so that people could relate with the brand name.
4 A punchy and memorable name
The name should be memorable to the audience and it should strike the minds of the audience in one go so that people get curious to know about your brand and services you provide. "A name people can't get out of their heads is great. If you can, try to pick a stick catchy brand name. If possible, include a high volume keyword in the name. A keyword in your brand can help driving traffic later on." says Peter Thalekis.
5 Keep it simple & catchy – choosing a brand name for your company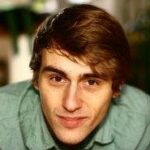 Peter Thaleikis, CEO, Bring Your Own Ideas, asks to keep it simple. He says "Don't go for a complex name. Simplicity wins over smartness. Make sure you can speak it over the telephone without spelling it out." He further adds that It should speak about the core product/service: A great name tells you straight away what the core business is doing. The sole exception is large companies such as Google. But usually, that's not where you start off.
6 Choose One available with .com Domain
Peter advises sticking with the .com domain, if possible. The right domain name is key to promote your young business. A dot-com domain is a prime domain you can use.
7 Make sure it is safe and available
Make sure it's safe and does not have surprising meaning in other languages. Often words have different meanings in other languages. This leads to lost opportunities. Run a word safety check before committing. Says Peter.
At the same time, make sure it's available: Few things hurt a young company more than having to change your name while you are working hard on driving attention to your business. Make sure it's legally and actually free to use. Adds Peter.
8 Consider a name which sets up the right Brand Tone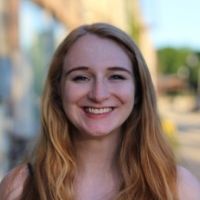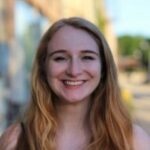 Jenna Jackson, Marketing & Branding, Squadhelp, said, "The best way to ensure that a business name sets you up for success is to make sure you are choosing a business name that sets up the right brand tone. The tone is a general term for a character or attitude of a place, story, song, business, and more. The tone of your business should speak to your audience while also appealing to your business aspirations.
The right tone will set a foundation of your brand and allow you to control how your brand is perceived. Think of the brands Gucci and Fossil. People who are shopping for purses or high-end products will gravitate towards Gucci, whereas Fossil makes a direct appeal to durability and lasting practical quality.
Some of our favourite brand tones:
Prestigious
Fun and Playful
Amiable and inviting
Pragmatic or practical
Modern and innovative
Intriguing
Emotionally impactful."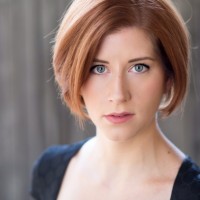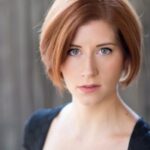 9 Consider Domain and Username Availability
If you have an idea for the brand name you'll want to make sure that it hasn't been taken by another company, especially ones in your industry. Not only could this lead to confusion but it may make it even harder to secure the domain name and social media usernames that you'll need to promote your brand. says Anna Caldwell, Caldwell Media Arts.
10 Consider Long vs. Short Names
A short brand name will be one to two words long and not more than 15 characters. If you need a brand name longer than two words or more than 15 characters consider something that can be shortened to a set of initials or an acronym when using the full name would too much. In some cases, the acronym can take over as the brand's primary or legal name (e.g. CVS and GEICO). Adds Anna.
For example:
Consumer Value Stores = CVS
Government Employees Insurance Company = GEICO
General Electric = GE
American Eagle =AE
11. Pay attention to Alliteration and Symmetry
For brands with multiple words consider how the name will sound and appear in a logo. Using alliteration can help the name sound musical and memorable. Another great trick is using strong plosive consonants. If your brand name will have multiple words, try making them of similar length so that they can be stacked in a logo or appear symmetrical on your website and other marketing assets. Adds Anna.
For example:
Auto Zone (symmetry)
Pep Boys (plosive consonants)
Advance Auto Park (alliteration)
There is no wrong way to name a brand but you'll want to avoid words that might be impossible for your target audience to pronounce OR something that has an unintended double meaning that isn't in alignment with your brand values," says Anna.
12 Your Brand Name should reflect your Long Term Goals
"Shortlist your possibilities, categorize, and try to evaluate the outcome. This is the step where most brand managers have difficulties resolving, but ask yourself: What is the problem your product/service is dealing with? What are your audience and competitors and how will they perceive your name? Is it something easily memorable and catchy? If it's not something unique, does it refer to another service outside your niche? Know your product strengths and evaluate your long-term goals to know how it will reflect on your brand," says Joy Corkery, Content Marketing Lead, Latana.
Advantages of a Good Brand Name
The brand name is just not an identity of your brand but it can benefit you in several ways which makes it more important factor as a part of some brand identity. Benefits of a good brand name which can't be ignored are-
-Grabs audience attention
A good brand name always helps the company to grab audience attention. It should be attractive and pitchy so that whenever someone hears it, they get attracted and curious to know about the brand more.
-Loyal Customers
Good brand names always help you to find loyal customers for your brand. People like getting involved with the brands that have good and attractive names and promote them more often with their friends and families.
-Easy to launch new products
When you have a good name with loyal customers it becomes easy to launch new products in the market as Maggie did. It had a large number of loyal audience which made it easy for him to launch Maggie Masala in the market.
Some Inspirational Bites for You-
Amazon
Amazon was first as Cadabra which the owner didn't like much and decided to change. He decided to get a name started from A as it is the topmost alphabets and comes first in letters.  He always uses to relate his company with the Amazon river as it is one of the biggest rivers and wanted his company to be the same so he shifted the name to Amazon.
HP
HP founders are Bill Hewlett and Dave Packard. They decided to name their company on one of their founders' name. To decide they tossed a coin for each name and we have the winner's name.
7-Eleven
The company first was named as U-tote'm which was updated in future as 7-eleven relating its working hours. As it uses to work from 7 AM to 11 PM which at the end became a brand name.
Conclusion
Finding a good name for your company is a very important aspect of your future existence.
Some people got it with their working hours, some from founders name and some from their inspiration.
You just need to understand your company and the entire related factor.
Never get stuck at just finding a name, start your work with the best suitable name you find first and innovate it in future with more inspirations and suggestions.
Who knows- your brand name becomes the most known name in the market someday.
We hope you can get a better perspective on choosing your company name from what you read. If you still need help, connect with us today!!
Have some favourite brand names? Tell us about them and why you like them in the comments below.