Motivational words create a high impact on our mind and soul. These precious words help in bringing out the best in us. When you change the quality of your thinking, you change the quality of your life, sometimes in a jiffy. Just as positive words can make someone feel good, a well-timed Inspirational Quotes About Life and Struggles can give someone hope at the end of the tunnel giving rest to his stress and agony. Thus, preparing you for the struggles you face in your regular life.
Best Inspirational Quotes About Life
Here are some golden inspirational words, that will encourage you to kickstart your day with a new passion and vigour.
It's you who can change your life, no one else can do it.

Carol Burnett.
Optimism is the faith that leads to achievement. Nothing can be done without hope and confidence.

Helen Keller
There is only one corner of the universe you can be certain of improving, and that's your own self.

Aldous Huxley
Today I choose life. Every morning when I wake up I can choose joy, happiness, negativity, pain… To feel the freedom that comes from being able to continue to make mistakes and choices – today I choose to feel life, not to deny my humanity but embrace it.

Kevyn Aucoin
A champion is defined not by their wins but by how they can recover when they fall.

Serena Williams
Infuse your life with action. Don't wait for it to happen. Make it happen. Make your own future. Make your own hope. Make your own love. And whatever your beliefs, honor your creator, not by passively waiting for grace to come down from upon high, but by doing what you can to make grace happen… yourself, right now, right down here on Earth.

Bradley Whitford
All you need is the plan, the road map, and the courage to press on to your destination.

Earl Nightingale
Failure will never overtake me if my determination to succeed is strong enough.

Og Mandino
Set your goals high, and don't stop till you get there.

Bo Jackson
We aim above the mark to hit the mark.

Ralph Waldo Emerson
My mission in life is not merely to survive, but to thrive; and to do so with some passion, some compassion, some humor, and some style.

Maya Angelou
The Pessimist Sees Difficulty In Every Opportunity. The Optimist Sees Opportunity In Every Difficulty.

Winston Churchill
Happiness is a butterfly, which when pursued, is always just beyond your grasp, but which, if you will sit down quietly, may alight upon you.

Nathaniel Hawthorne
Do the difficult things while they are easy and do the great things while they are small. A journey of a thousand miles must begin with a single step.

Lao Tzu
Your work is going to fill a large part of your life, and the only way to be truly satisfied is to do what you believe is great work. And the only way to do great work is to love what you do. If you haven't found it yet, keep looking. Don't settle. As with all matters of the heart, you'll know when you find it.

Steve Jobs
I believe that if one always looked at the skies, one would end up with wings.

Gustave Flaubert
I arise full of eagerness and energy, knowing well what achievement lies ahead of me.

Zane Grey
When the sun is shining I can do anything; no mountain is too high, no trouble too difficult to overcome.

Wilma Rudolph
Dreams and goals should be just out of your present reach but not out of sight. Dreams and goals are coming attractions in your life.

Joseph Campbell
As your life changes, it takes time to recalibrate, to find your values again. You might also find that retirement is the time when you stretch out and find your potential.

Sid Miramontes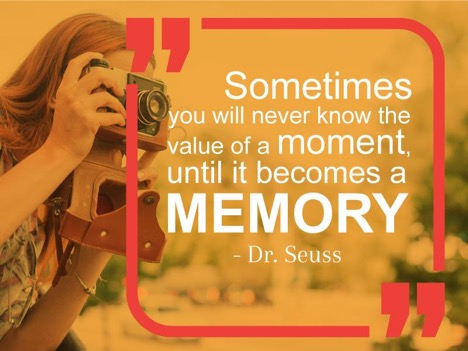 Short Inspirational Quotes for Students

Stress, anxiety, depression, failure, our everyday life goes through a plethora of pessimism. Everybody is in constant chase of contentment. Your thoughts and feelings determine your actions and determine the results you get. It all starts with your thoughts – and I have found that inspirational words are a quick way to retune your thinking. Here are some treasured words that will keep you pepped up and make you feel vivacious all day long.
Believe in yourself! Have faith in your abilities! Without a humble but reasonable confidence in your own powers you cannot be successful or happy.

Norman Vincent Peale
Develop an attitude of gratitude. Say thank you to everyone you meet for everything they do for you.

Brian Tracy
One of the lessons that I grew up with was to always stay true to yourself and never let what somebody else says distract you from your goals.

Michelle Obama
When you stay on purpose and refuse to be discouraged by fear, you align with the infinite self, in which all possibilities exist.

Wayne Dyer
Creativity Is Intelligence Having Fun.

Albert Einstein
Having a sense of purpose is having a sense of self. A course to plot is a destination to hope for.

Bryant H. McGill
Life has got all those twists and turns. You've got to hold on tight and off you go.

Nicole Kidman
We must be willing to let go of the life we planned so as to have the life that is waiting for us.

Joseph Campbell
You don't always need a plan. Sometimes you just need to breathe, trust, let go, and see what happen.

Mandy Hale
Sometimes you will never know the value of a moment, until it becomes a memory.

Dr. Seuss
Knowing Is Not Enough; We Must Apply. Wishing Is Not Enough; We Must Do.

Johann Wolfgang Von Goethe
If you organize your life around your passion, you can turn your passion into your story and then turn your story into something bigger―something that matters.

Blake Mycoskie
People who use time wisely spend it on activities that advance their overall purpose in life.

John C. Maxwell
I would argue that nothing gives life more purpose than the realization that every moment of consciousness is a precious and fragile gift.

Steven Pinker
No man or woman is an island. To exist just for yourself is meaningless. You can achieve the most satisfaction when you feel related to some greater purpose in life, something greater than yourself.

Denis Waitley
Happiness often sneaks in through a door you didn't know you left open.

John Barrymore
If you have good thoughts they will shine out of your face like sunbeams and you will always look lovely.

Roald Dahl
People Who Are Crazy Enough To Think They Can Change The World, Are The Ones Who Do.

Rob Siltanen
Keep your face always toward the sunshine—and shadows will fall behind you.

Walt Whitman
Once we believe in ourselves, we can risk curiosity, wonder, spontaneous delight, or any experience that reveals the human spirit.

E. E. Cummings
You can take help of these best inspirational quotes about life and struggle from great personalities, whenever you need a boost so you may confidently crush any challenges or goals that you set for yourself and emerge as a warrior to face every odd and ends in all walks of your life.
Best Quotes About Life and Happiness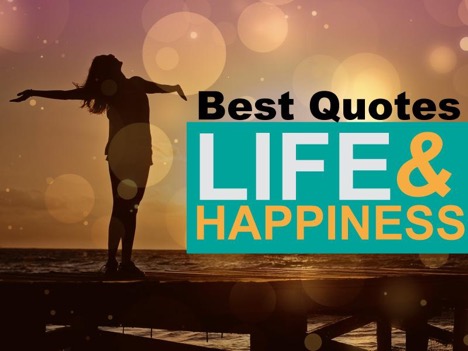 Well, Life is not a series of gig lamps symmetrically arranged; life is a luminous halo, a semi-transparent envelope surrounding us from the beginning of consciousness to the end.
Nothing is constant in life neither happiness nor the sorrow, each has its own flavour. To help you through the difficult times of your life, we have tried to arrange some cheerful, happy quotes which would make you feel something and keeps you motivated. It reminds you that your situation is not uncommon and that it is okay sometimes not to be okay.
Smile in the mirror. Do that every morning and you'll start to see a big difference in your life.

Yoko Ono
Lighten up, just enjoy life, smile more, laugh more, and don't get so worked up about things.

Kenneth Branagh
Learn to enjoy every minute of your life. Be happy now. Don't wait for something outside of yourself to make you happy in the future. Think how really precious is the time you have to spend, whether it's at work or with your family. Every minute should be enjoyed and savored.

Earl Nightingale
Clouds come floating into my life, no longer to carry rain or usher storm, but to add color to my sunset sky.

Rabindranath Tagore
It's all about quality of life and finding a happy balance between work and friends and family.

Philip Green
Today I choose life. Every morning when I wake up I can choose joy, happiness, negativity, pain… To feel the freedom that comes from being able to continue to make mistakes and choices – today I choose to feel life, not to deny my humanity but embrace it.

Kevyn Aucoin
Nice Quotes About Life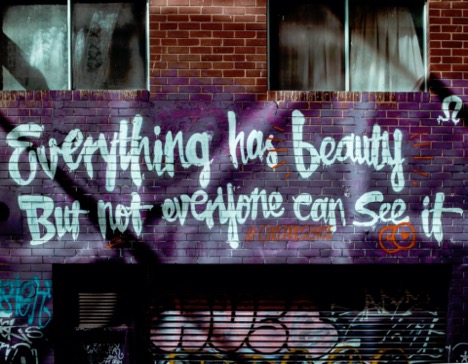 Peace is the beauty of life. It is sunshine. It is the smile of a child, the love of a mother, the joy of a father, the togetherness of a family. It is the advancement of man, the victory of a just cause, the triumph of truth.

Menachem Begin
Life is full of beauty. Notice it. Notice the bumble bee, the small child, and the smiling faces. Smell the rain, and feel the wind. Live your life to the fullest potential, and fight for your dreams.

Ashley Smith
I have seen many storms in my life. Most storms have caught me by surprise, so I had to learn very quickly to look further and understand that I am not capable of controlling the weather, to exercise the art of patience and to respect the fury of nature.

Paulo Coelho
Stay true to yourself, yet always be open to learn. Work hard, and never give up on your dreams, even when nobody else believes they can come true but you. These are not cliches but real tools you need no matter what you do in life to stay focused on your path.

Phillip Sweet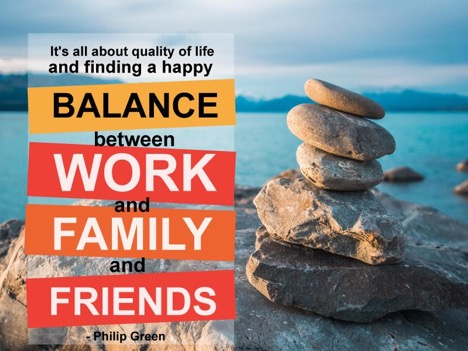 We hold these truths to be self-evident: that all men are created equal; that they are endowed by their Creator with certain unalienable rights; that among these are life, liberty, and the pursuit of happiness.

Thomas Jefferson
At the end of the day, life is about being happy being who you are, and I feel like we are so blessed to have the support system and the best family to really just support each other no matter what we're going through.

Kim Kardashian
Successful people maintain a positive focus in life no matter what is going on around them. They stay focused on their past successes rather than their past failures, and on the next action steps they need to take to get them closer to the fulfillment of their goals rather than all the other distractions that life presents to them.

Jack Canfield
Famous Quotes About Life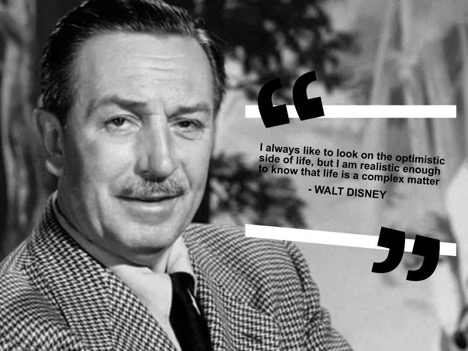 Life is one big road with lots of signs. So when you riding through the ruts, don't complicate your mind. Flee from hate, mischief and jealousy. Don't bury your thoughts, put your vision to reality. Wake Up and Live.

Bob Marley
Did I offer peace today? Did I bring a smile to someone's face? Did I say words of healing? Did I let go of my anger and resentment? Did I forgive? Did I love? These are the real questions. I must trust that the little bit of love that I sow now will bear many fruits, here in this world and the life to come.

Henri Nouwen
I always like to look on the optimistic side of life, but I am realistic enough to know that life is a complex matter.

Walt Disney
The truth is you don't know what is going to happen tomorrow. Life is a crazy ride, and nothing is guaranteed.

Eminem
Great Quotes About Life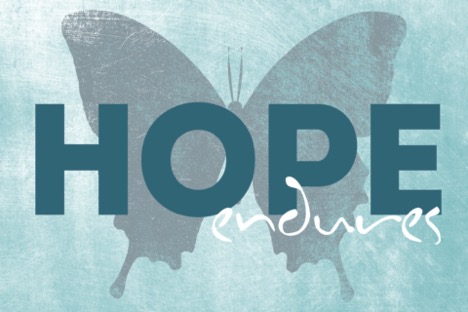 You're only here for a short visit. Don't hurry, don't worry. And be sure to smell the flowers along the way.

Walter Hagen
There is a powerful driving force inside every human being that, once unleashed, can make any vision, dream, or desire a reality.

Anthony Robbins
I enjoy life when things are happening. I don't care if it's good things or bad things. That means you're alive.

Joan Rivers
Work like you don't need the money, love like you've never been hurt and dance like no one is watching.

Randall G Leighton
The purpose of life is not to be happy. It is to be useful, to be honorable, to be compassionate, to have it make some difference that you have lived and lived well.

Ralph Waldo Emerson
Plant your garden and decorate your own soul, instead of waiting for someone to bring you flowers.

Jose Luis Borges
The way I see it, every life is a pile of good things and bad things. The good things don't always soften the bad things, but vice versa, the bad things don't always spoil the good things and make them unimportant.

Doctor Who
Cool Quotes About Life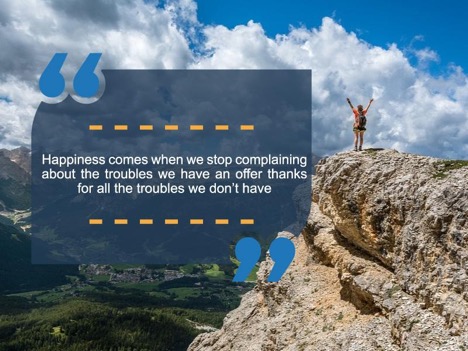 Life is very interesting. In the end, some of your greatest pains become your greatest strengths.

Unknown
Three life rules: 1. If you don't go after what you want, you'll never have it. 2. If you don't ask, the answer will always be no. 3 If you don't step forward, you will always be in the same place.

Unknown
The key to being happy is knowing you have the power to choose what to expect and what to let go.

Dodinsky
It might take a year, it might take a day, but what's meant to be will always find its way.

Unknown
Happiness comes when we stop complaining about the troubles we have an offer thanks for all the troubles we don't have.

Unknown
Every day may not be good but there is something good in every day.

Unknown