If you have worked on WordPress, you must be familiar with its classic editor. However, if you want to build a website with good content, you must check out the Gutenberg Editor. Gutenberg editor will help your website to perform well, therefore you must master this new WordPress feature.
The classic editor plugin will be available till 2021, December 31. So if you have not familiarized yourself with Gutenberg, you must start NOW.
Let's understand Gutenberg – and see how it can help us use WordPress more efficiently.
Gutenberg meaning- Explained
Gutenberg is a brand new text editor for the WordPress platform. It was a part of WordPress 5.0, which launched on November 27, 2018. The primary motive of Gutenberg is to simplify page building on WordPress.
Project Gutenberg in WordPress
Gutenberg aims to make website editing better and faster- and in the long run, make your website perform better.
Gutenberg is stage one of a three rollout strategy.
First, WordPress gets a redeveloped block editor.
Second, the project will concentrate on page templates
In the final stage, WordPress becomes a full suite customizer
It goes without saying that from Gutenberg, you can customize your site and explore endless publishing and optimizing possibilities. Gutenberg has the potential to keep WordPress ranking as the top editor in the coming years.
Experiencing Gutenberg Blocks – Latest Update
The Gutenberg is a block editor that has transformed the editing experience in WordPress. The block editor has a modular approach to pages and posts. Every piece of content in the editor, from an image gallery to a paragraph, has its own editing block.
The goal of Gutenberg is to make the experience of designing and publishing more intuitive and customizable in a simplistic manner. With its ease to the editors, we can say that it's here to stay in the long run. So before the classic editor calls it quits by December 2021, adapt to Gutenberg.
All the elements are blocks on Gutenberg
The new WordPress editor is all about blocks. Before, the content lived inside the big HTML file, and for every enhancement, there was something new like shortcodes, embeds, widgets, custom posts, or page types. Now, you can build your content just like a LEGO set: all from one box, following a standardized and straightforward set of instructions.
Paragraph, Heading, Image, And all the elements in separate zones!
With the help of block contents, you can determine what every part of your content is. Not only this, you can define their specifications per block. So, for instance, you can turn single-line text into a quote, its placement, text-decoration, etc. This goes for all the blocks-
Quotes
Paragraph
Code
Columns
Ton of embeds
Shortcodes
Lists
Images
Buttons
Headings
Reusable blocks in Gutenberg editor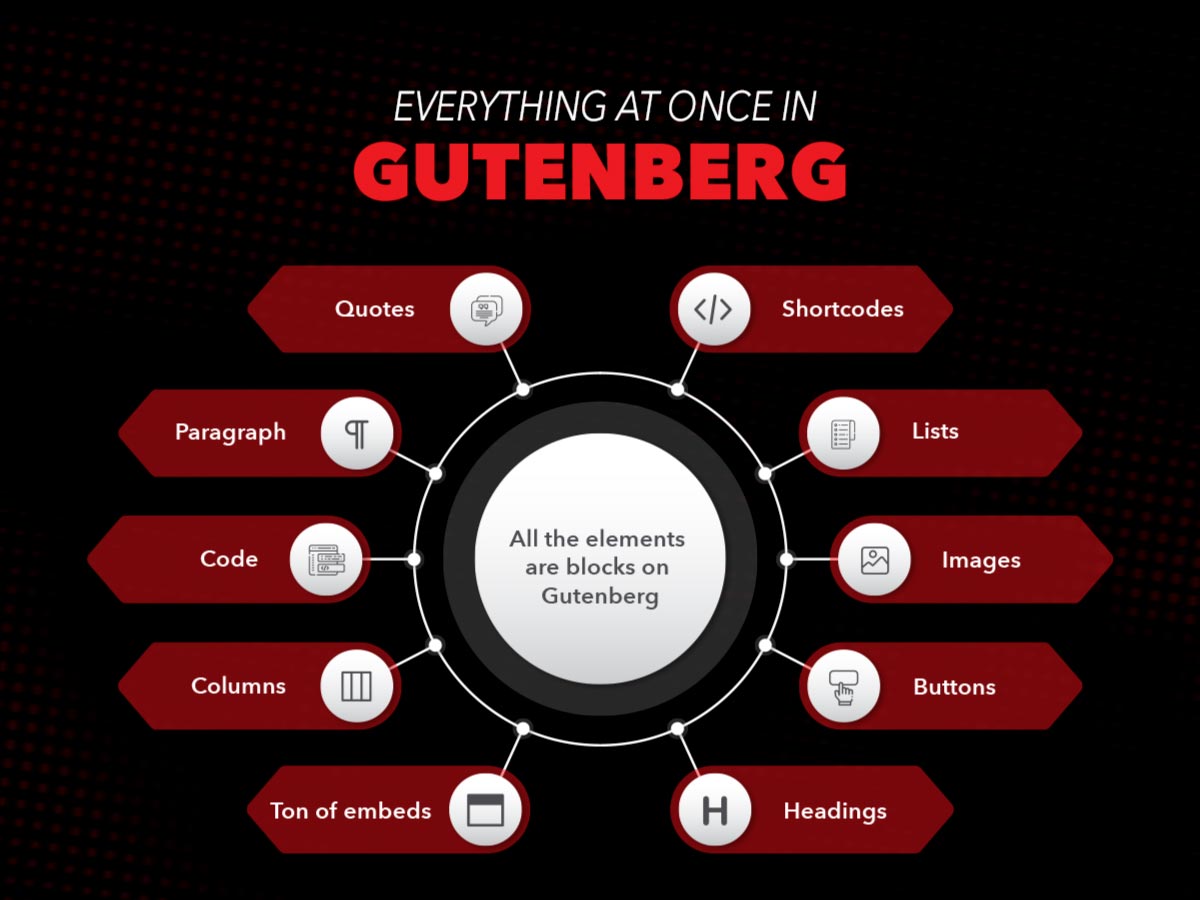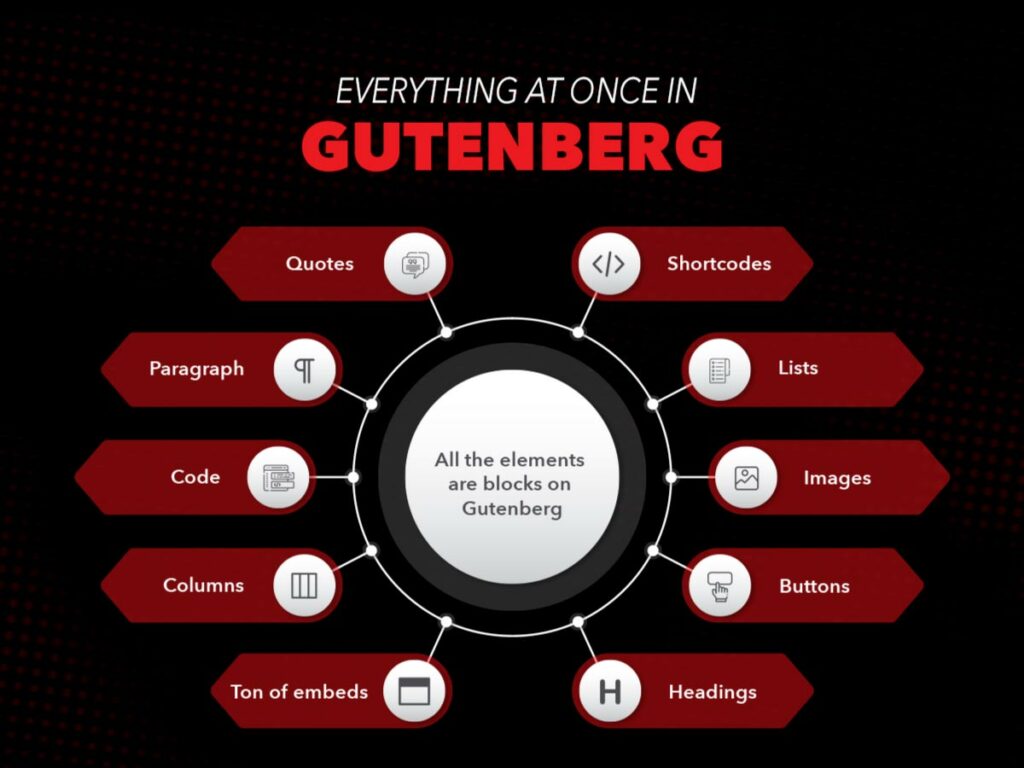 The Reusable Blocks are the coolest features of Gutenberg. For instance, consider that you've made a cool-looking layout for the introduction part of your blog. If you want to use it again for some other blog, save this as a reusable block. Now, you just have to go to Add Block and then -> Save it. You can pick your reusable intro block anytime you need.
Create reusable block by clicking on- Add to reusable blocks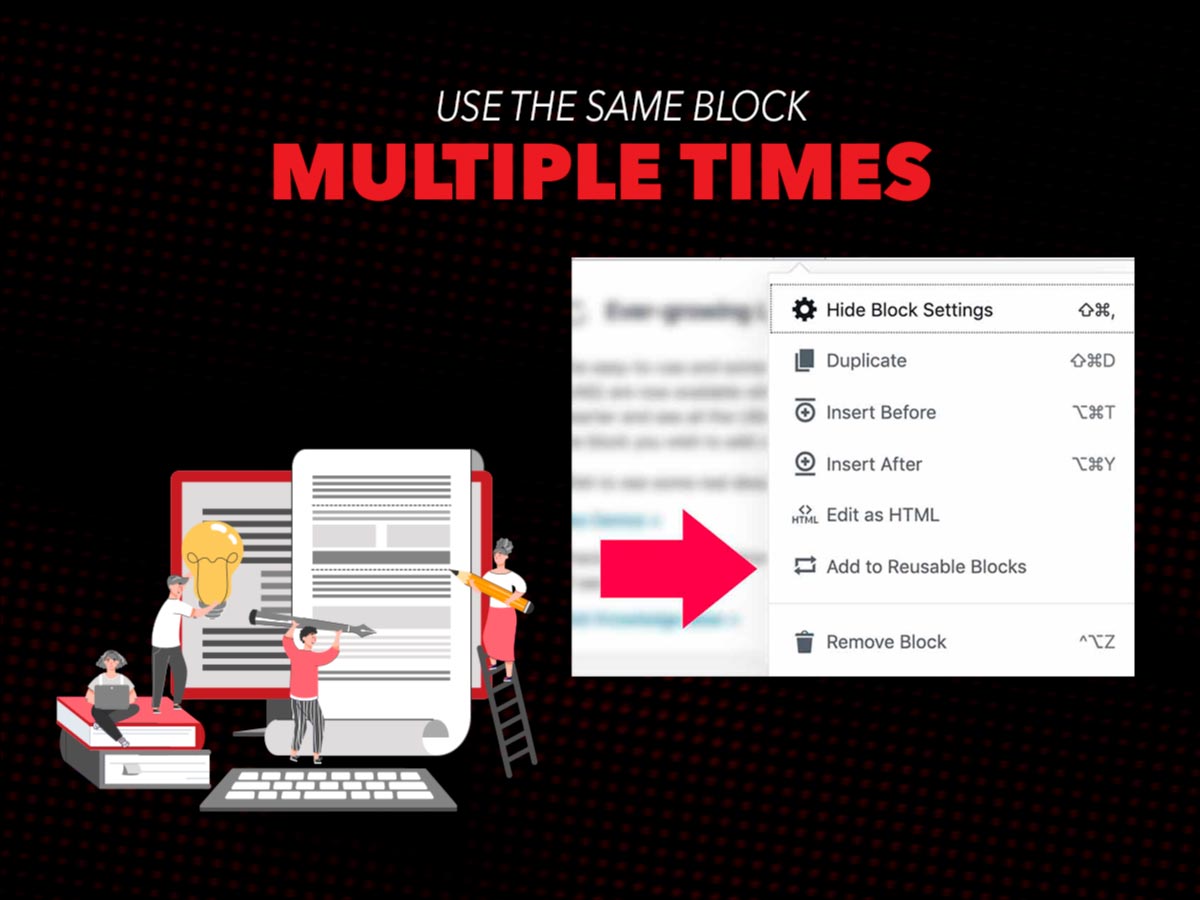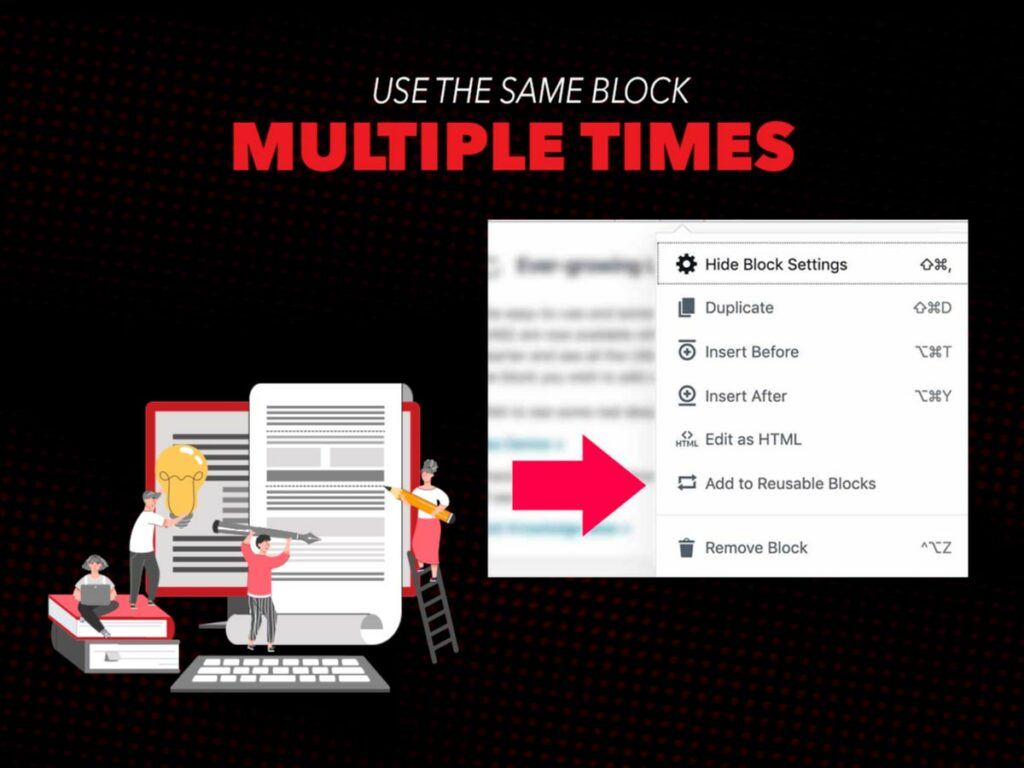 This is just a simple example, but you can imagine the possibilities it opens up. You can use Gutenberg to deploy a variety of exciting features and make your content more attractive. How about a multi-column article template for killer blog posts, or maybe a dedicated gallery to drop in the images?
Developers can also look into this as it makes editing so much easier. This is possible because the new block editor in WordPress 5.0 gives us control over the individual blocks.
How to enable Gutenberg editor in WordPress
Gutenberg plugin currently has over 20,000 active installations, 290,000 total downloads, and a 2.5 out of 5-star rating. It also requires WordPress version 4.8. You can download Gutenberg's latest version from the WordPress repository. Another alternative is to search for it on the WordPress dashboard under the "Add New" plugin.
How to Disable Gutenberg
Gutenberg WordPress editor is the default in WordPress 5.0. If you want to go back to the classic editor, you might need to disable the new editor. It's important to know that these solutions will not work in the long term.
WordPress is promoting the Gutenberg editor, and you will need to adopt it at some point. But just in case to want to use the old editor.
Here are the steps to remove Gutenberg editor-
Install and activate the plugin "Disable Gutenberg"
Go to settings and then click Gutenberg manager menu on the left menu
You will see the Global option, Standard post type, and Custom post type from the settings tab. Here, you can disable the Gutenberg editor on all posts, contents, and pages.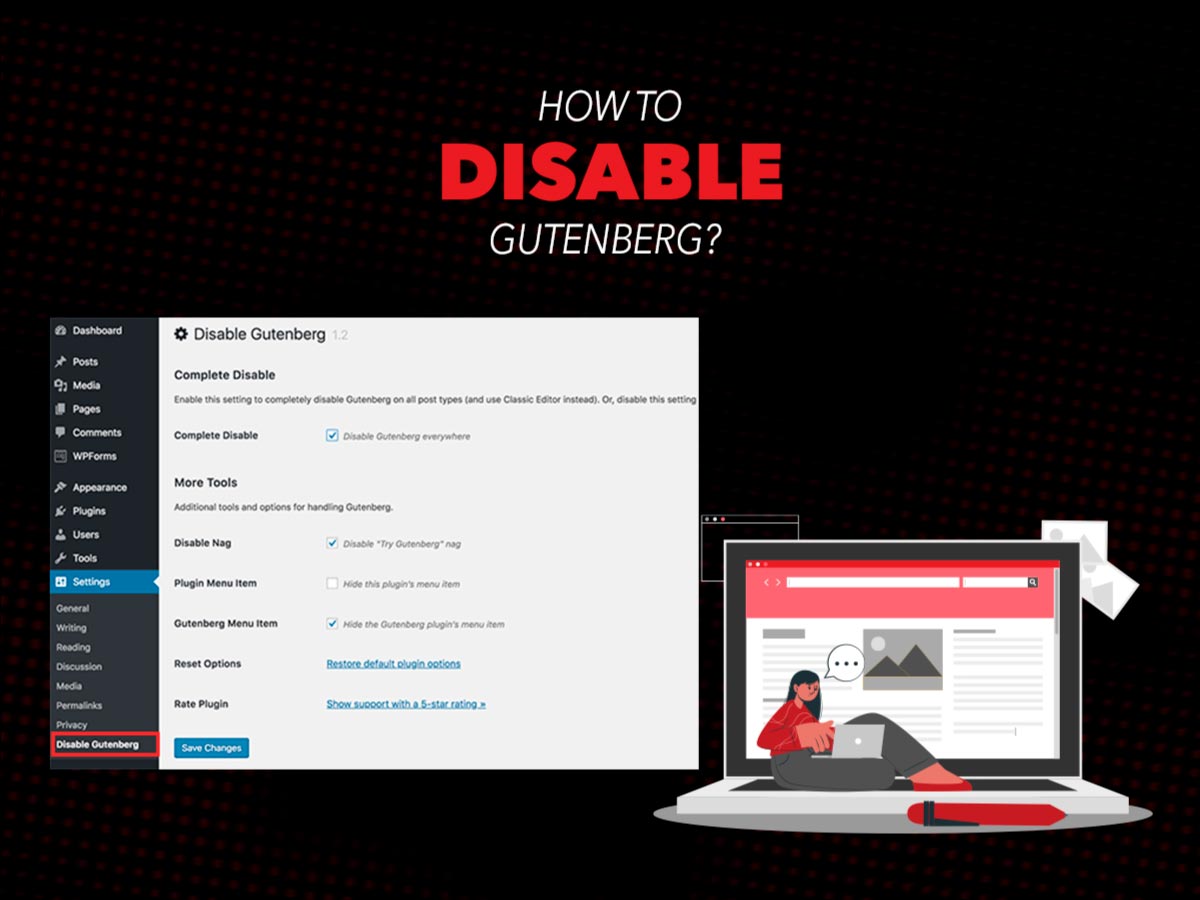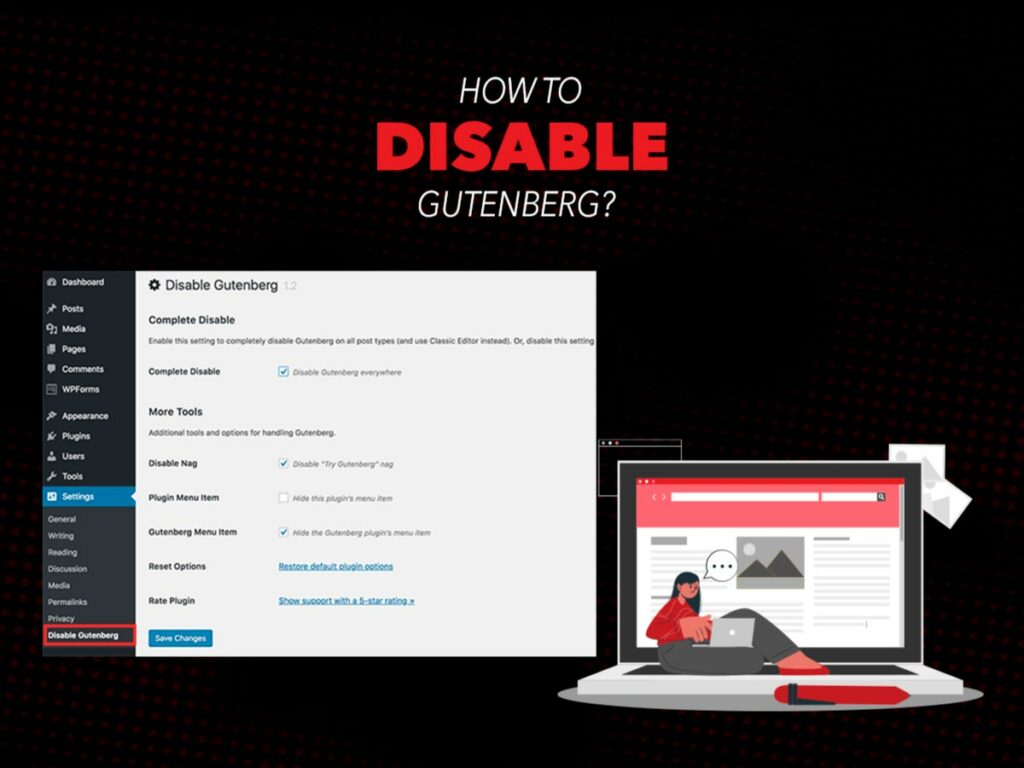 How to create blocks in the Gutenberg Editor?
Prepare your environment
Set up your plugin files with Gutenberg block
Activate the plugin for Gutenberg and test it
Edit
Register your Gutenberg Block
Adjust the block styling
Finish up
7 Benefits of using Gutenberg org
Here are the key benefits of using Gutenberg Editor:
Great editing experience
Medium style editor
Content blocks that you can customize
Distraction-free mode
Mobile-friendly
Developer friendly interface
Continuous update of content summary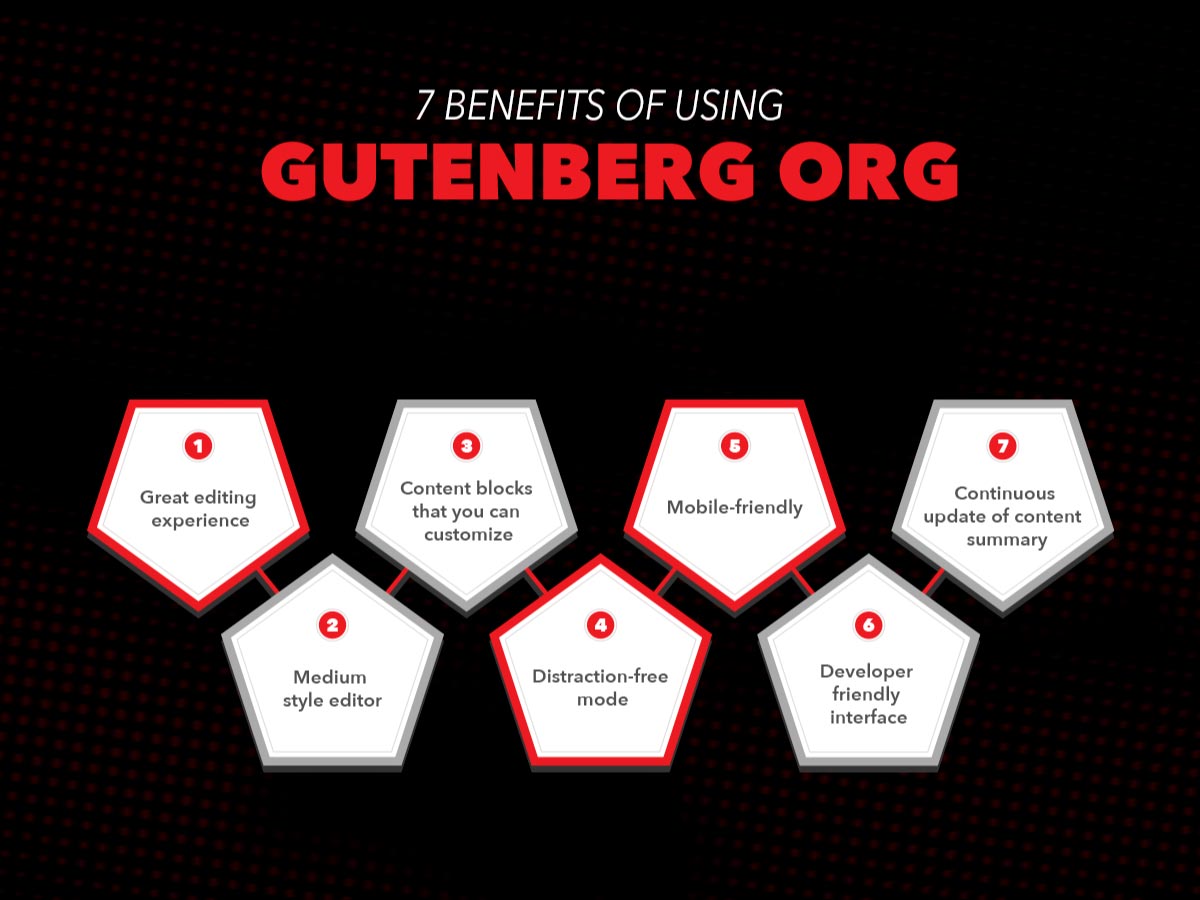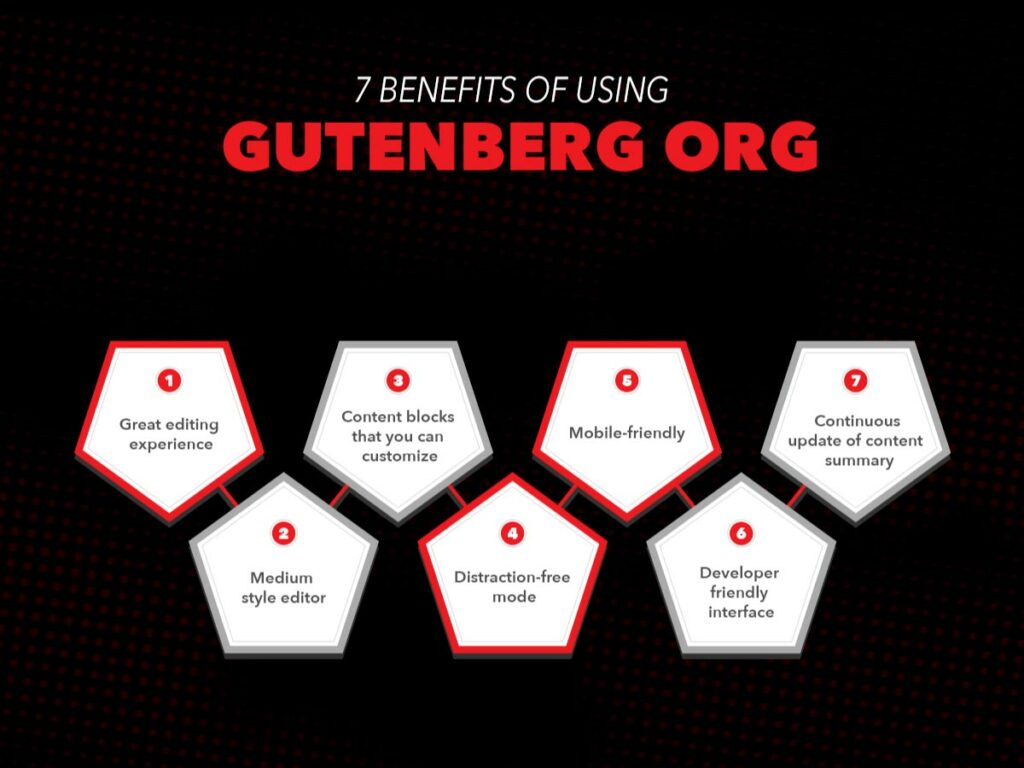 1. Great Editing Experience
The current editor TinyMCE is still being used today. However, depending on the present text editor entirely is not a smart choice if you want to get things done faster.
2. Medium Style Editor
Gutenberg gives you the Medium Style Editing Experience. If you want to work in a Medium editor, you will definitely go for WordPress Gutenberg.
3. Gutenberg Means Blocks
In the Gutenberg theme, everything is divided into blocks. Just like Paragraph blocks or button blocks, image, heading, video, blockquote, audio, everything is a block. How do these blocks help you?
It gives you a high amount of flexibility. You can add several content types to your posts. Also, you can add embeds, columns, separators, in-post widgets, and several other content types into your pages and posts.
Gutenberg has several "Blocks". It is the right way to create posts and pages if you are writing your first blog. Things like menus and widgets would not be very useful today. Instead, you would like to use blocks.
4. Content Focused Editor (More Screen Space)
Distractions are common while working on WordPress, but not with this visual editor.
The highly useful WordPress Gutenberg Fullscreen mode is awesome and lets the bloggers and editors stay focused on the content.
Also, you can switch off the Fullscreen Mode when not in use.
Other than this, WordPress Gutenberg also contains a semi-distraction mode. A little gear icon on the top right corner lets you switch the settings sidebar on and off.
If you don't like to be distracted during working hours, then Gutenberg is right for you. It will avoid any backend disturbances.
Also, it gives an interface that is more content-centered. If you need more tips on how to get better content for your business, do we can have a chat over it.
5. Mobile-Friendly System
In this mobile era today, everyone is dependent on their phones for both usage and functionality. That's why companies are focusing on improving their functionality and usage over smaller devices.
The good thing is, complete Gutenberg is mobile-friendly. You can easily edit your pages or posts with this Block Editor. Frankly, it lets you create an unlimited number of pages.
6. Developer Friendly Interface
A developer-friendly interface is much needed today to get things done faster. WordPress Gutenberg is a developer-friendly solution for both plugin developers and content developers. They no longer need to depend on shortcodes.
Even though you can still create them, it's better to create custom blocks that users can add to their posts. Now you won't need to worry about shortcodes. The sole purpose of WordPress Gutenberg Editor is to enhance the user experience.
7. All information Within Your Reach
It's a necessary routine of a content creator to constantly check on word count, paragraphs, other displays like headings.
Gutenberg provides a handy information box that pops up by tapping on the '/' option on the top of the block editor.
It displays information like headings and word counts. Also, you can see the document outline.
Why Gutenberg?
WordPress Gutenberg is changing the content editing experience in WordPress. The current WordPress editor hasn't changed in years, while competitors' web page builders have offered an easier way to make and edit content with high customization. Gutenberg block editor makes WordPress enjoyable and easy to use for everyone.
Conclusion
Honestly saying, it is too early to say what the future of WordPress would be. It's definitely something we are excited about. For now, the features of Gutenberg are quite convincing. The features and facilities of Gutenberg are quite impressive as of now. So, have you tried Gutenberg yet? If yes, please share your thoughts on this in the comments box below.
FAQs
What is Gutenberg WordPress block editor?

Gutenberg is a great alternative to the single edit file of the current WordPress TinyMCE editor. It provides individual "blocks" for better ease at content creation.

You can build more complex designs than those allowed with the old classic WordPress editor.

Gutenberg is the new content creation and editing experience in WordPress's backend platform.

It allows you to edit, add, remove, or re-order blocks across different pages and posts on your website.

Is Gutenberg free?

Yes, Gutenberg is 100% free, with no amount to be paid for any registration. It's built into WordPress 5.0+, but you can also download the free Gutenberg plugin from WordPress.org. Gutenberg ready means that your theme is ready to work with the new Gutenberg WordPress editor introduced in WordPress version 5.0. The Classic Editor plugin also lets you switch back to the previous editor if needed.

Is Gutenberg built into WordPress?

Gutenberg was rolled into WordPress 5.0 as the Default Content Editor on December 16, 2018, was released. This latest version of WordPress included a major edit of the post or page editor. It made Gutenberg the default WordPress editor. If you're not already in the WordPress administrator, find the plugins options in the dashboard. Click on 'add new' and search for the Gutenberg block plugins.