We know you must be reading this as you shift between tabs of work as you are about to complete/completed a month of working from home. COVID19 has us all doing remote work at our homes today since we rushed on the last day at the office, scuffling for the laptop, charger and essentials. The month-long lockdown has made many companies rely heavily on a full time, work from home. Even institutions who couldn't even conceive the idea of work from home had to make the shift, lest they close down their offices.
So, is it possible that remote work becomes a norm in the future? Let us look at it in detail.
Remote work
Remote work, in its essence, means working from home or working outside the traditional office space. It can be at a place and time zone convenient for the employee. This may be for a day or can span over several days a week and even from multiple locations. Remote work can have both full time and part-time employees. It depends on the working hours stipulated by the company. These can also include freelancers, co-working-space crowd, and digital nomads.
What are the advantages of remote work?
One cannot ignore the many advantages of remote teams that make it the next revolution in work culture. There are pros for both the employer and the employees.
Productivity
Productivity has to top the list. Working from home gives employees the time to relax and plan out their day to their own comfort. Employees can choose the right environment for them to be at their productive best. The remote workforce has a more relaxed work environment. The employers too benefit massively from shifting work out of the traditional office space.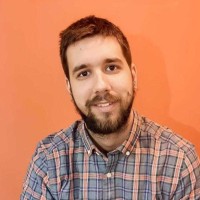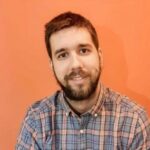 Luka Arezina, the co-founder of DataProt, thinks that "People tend to be more productive when they work remotely because there are fewer distractions. Furthermore, remote work decreases commuting time, sick leave abuse, and enables employees to have more excellent work-life balance, which can reduce retention and overall work satisfaction."
Flexible remote work
Flexibility in work hours comes next. Not all people are at their productive best during office hours. Especially taking long commutes in crowded buses and through the morning traffic can be a bummer. This can be difficult especially when you are trying to concentrate on a new project. Minus this, full time, work from home allows you to start work at your pace. Morning bird or late owl, you just need to get your job done before the deadline.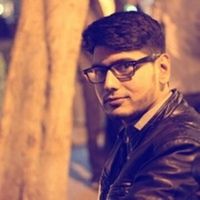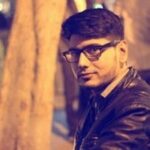 Syed Ali Hasan, Digital Content Head at Film Jackets, conveys his personal satisfaction at remote work by saying, "You get to do work on flexible hours. Which means not getting up early or working late nights. Also, there are no rules of dress code, and no narcissistic manager will ever yell on you for wearing headphones while working."
Commuting vs Telecommuting
An estimate shows that in the US, an average person spends at least 4.35 hours a week in commute. The figures are no better in India. Congested roads and constant traffic jams only worsen the number.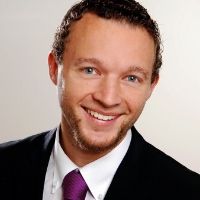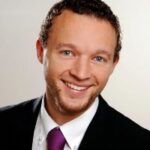 Chris Kaiser, CEO & Founder of Click A Tree, says, "It makes the entire company a lot more flexible. You save money for office rent. And you can profit from a global pool of talent instead of limiting yourself to your geographical area – not just are there loads of highly-skilled people out there, but often you even save on salary, since a freelancer e.g. working from Thailand has lower living costs."
The right person for the job
Companies today face talent shortage due to the inability to find the right person who is ready to commute to the office every day. In the digital age, it doesn't make sense. These are especially relevant for digital, advertising and IT companies. They can conveniently shift to remote teams working together.
Also, the pollution levels due to transportation and congested living spaces are not helping to create a productive or healthy environment. If employers fail to realize the importance of health and good mental space for employees, they will have to pay the price in the long run.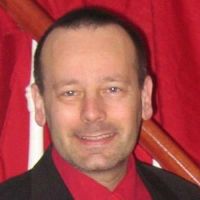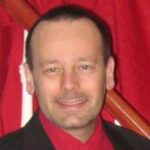 David Leonhardt, President, THGM Writers quotes this by saying, "Remote work reduces commuting costs and time for the employee. And it reduces pollution from transportation to and from the workplace. A further advantage for both employer and employee is that neither is tied to geography."
Remote working jobs – 
Remote jobs sounds great and like its everyone's cup of tea. Realistically it may be more adaptable to companies in specific industries and challenging for others.
Many industries, especially the IT sector have been performing remote work for a long time. Even then, the number of companies that entirely rely on remote work are few. Working from home is best for institutions that offer services that do not require direct interaction with customers. Even businesses that don't need customer need to be present for the transaction physically can shift to remote work without much hassle.
Remote work for programmers
Leonard Ang CMO of enKo Products says "Remote working may be possible for some businesses which don't need a lot of physical interaction with their consumers. These businesses are those who can offer their services or products online. Remote working is possible for businesses who could perform their tasks away from each other. Here, only communication within coworkers and consumers via video conference or call is needed. An example of such businesses could be online selling, project-based like a virtual designer, an IT expert, online marketing services, and more. These mostly communicate with their consumers via email or any form of messaging."
Remote work marketing
On the other hand, some businesses require physical customer services like at restaurants, salons or the gym. Here, people have to be at the store to avail the service. This does not mean that they cannot adopt remote work at all. Some of the staff who work at the backend or in marketing businesses can definitely work from home. A simple example of being a salon that runs online classes. It can employ the digital guy to work from home or freelance easily than having him on site.
Reflecting on this sentiment, Kevin Eikenberry, co-founder of The Remote Leadership Institute, says," Many customer-facing businesses simply cannot provide their services remotely. Restaurants, hairdressers and the like have to be face to face with the people they serve. That doesn't mean they can't employ remote workers in the back end part of their business, however.
Accountants, assistants and other support personnel could be transitioned to working remotely. Any kind of office work or project work can use remote staff. We also must allow for the evolution of how different industries adapt remote technologies. Twenty years ago, we would have never dreamed of telemedicine, yet it's a reality today and becoming more common."
Finding working remotely tips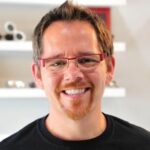 Jeff Campbell, a blogger at Middle Class Dad, gives us an interesting insight. He tells us that, "Some businesses you would think find it difficult to go remote are also doing it, I'm seeing a wide variety of businesses switching to a virtual format. Gyms , martial arts schools, yoga studios, personal trainers, and much more.
I've even seen chefs develop online menu planning for clients unable to eat at restaurants. I think a remote/virtual model can work for a lot of business models; virtually anything where information is being exchanged for a fee rather than a physical product."
Remote team working tools
Working from home sounds like a charm but it does come with baggage. Unlike the office, there are some hurdles that will make it a bit of a challenge to get by. These include difficulty in coordination, lack of dedicated communication and file sharing. While in the coworking spaces, you could nudge the person next to you for updates, remotely it may need extra effort. This is why you require online job boards, work collaboration tools and dedicated communication platforms. We all know how we hate to take the phone and dial-up, somebody.
Project Management Tools
Apps like Trello and Microsoft Teams help schedule and monitor projects through Gantt chart method. It's organised and easy to use representation of work makes it easier to assign and keep track of project progress.
Communication Management Tools
WhatsApp and Slack are some of the communication collaboration tools that are widely used in the industry. Whatsapp comes very handy as most people already use it for personal transactions. The group option is very useful to have team conversations. Slack is also a great platform for work communications. It is easy to access, user-friendly and you can shift between direct messaging and group messaging with ease.
Google Hangouts and Microsoft teams are other great platforms for interaction between team members. Small businesses can especially benefit from the G-Suite and hangouts. The app is also preinstalled in most phones making it convenient to communicate.
Team Meeting Tools
Skype has been the video conferencing platform for ages. It is still one of the most preferred mediums for video and audio calls. Zoom meetings are also big today. It's convenience and option to add a larger group into the conversation makes it a staple for most companies.
Jacob, CEO at Stasher says, "With regard to remote meetings. We already used Zoom and Hangouts daily,
but at the moment we fully rely on them. Without both Slack and Google Hangouts / Zoom, we would really struggle to continue to work as a team in the current climate. I think these technologies are great at keeping things efficient – sticking to quick agenda points and fast-paced decision making."
Remote work from home
It all comes down to the question, "What after the pandemic?". Work from home has been making its way into the work culture. COVID 19 just gave it the much-needed push. Many industrial giants have like Amazon and Dell have a dedicated remote working force. If we can forgo the traditional aspect of work that happens only in the office, we can expect to see more remote companies.
Working remotely today
People have different styles of working. Each person tends to perform best when they are in their zone. This may be at home, crouched on the bed, at a favourite coffee shop, while travelling. It can even be in an office environment for some. With the advent of technologies that have given us superfast internet connectivity and options to talk face to face via video calls, the office space concept is slowly dwindling.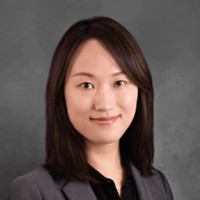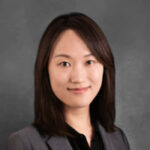 Shiyang Gong, CEO at AILaw.Inc opines that "As online communication rapidly richens, remote working has been rapidly evolved and become the dominant way of working for knowledge workers. Already the well-established businesses like Jibble, Atlassian, Dell, Humana, Transcom, Amazon, and countless others highly trust the remote working.
Even in the current situation of the world with Covid-19, a remote job is considered as the most practical and proficient source of work. So, the future surely belongs to companies that don't tie their searches for employees to just one point on the map."
Flexible remote work policy
We believe that work-life is going to be more flexible in the future. Many companies will realize that working remotely is feasible both financially and work-wise. The contest is if a small company like ourselves have been functioning smoothly working from home, so can bigger companies.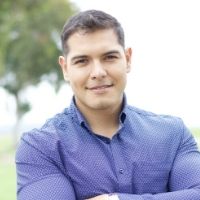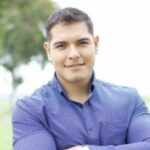 Even if it doesn't translate to whole companies going remote, the future shows companies employing remote workforces. They will be more inclined towards flexibility and comfort.  Jon Torres, Founder of jontorres.com, quotes "I think this recent virus has proven that many businesses that thought they could not be remote have found a way to make it work. I think employees benefit from flexibility and are going to start demanding more and more remote positions moving forward."
Managing remote employees
Remote jobs aren't easy on employers and managers all the time. They need to trust their remote employees. Employers also need to monitor for efficiency during the transition. Only then can remote jobs be considered a viable future choice for a company.
Leonard Ang, CMO of EnKo Products says "I believe that there is a possibility remote work will be common in the future because this would actually save both the employer and employees money from other expenses. If the employees of certain businesses do well and are productive during this period of remote work, I think their employers will definitely consider this to be a long term thing. This is not only happening because of the CoVid-19 pandemic since there are already other businesses who embraces the work from home set up and it works for them. It's just a matter of determining how efficient it is for your company."
Hurdles in working remotely
Working from home may be daunting to manage in the beginning. Employees will need to familiarize with new apps and communication tools. This may delay the speed initially but can be caught up within a few weeks.
For people who enjoy the fun and frolic of the office space, remote work may be a bummer. One can also feel solitary and discouraged through the course of extensive work from home schedules.
Gregory Golinski, Head of Digital Marketing at YourParkingSpace.co.uk looks at the other end of the straw and says, "On the other hand, other workers miss their social life in the office. They also find that spending the whole day at home is becoming increasingly boring. There will always be people who love working from home and other people who prefer working with colleagues in an office. Remote work will become more widespread, but it sure won't be the norm for everybody."
Conclusion
Work from home is definitely going to be on the rise post the lockdown. The COVID 19 pandemic have had us rethinking our choices and lifestyle, especially with regard to work. Post the scenario, we expect to see more companies open to flexibility and to the welfare of employees. What is your take on the work from home lifestyle? Would you be open to adopting it at your firm and to what degree? Comment below and let us know.
FAQs
Q.1 What is remote work? Is working remotely possible in today's world?
Remote work is doing jobs away from the office. Employees can choose where they want to work from depending on their convenience. Some companies even allow employees flexible working hours. It is the work style of the future as it gives a better work-life balance.
Q.2 Going by the definition of remote work, working remotely sounds interesting. Mention some benefits of working remotely.
There are many advantages to remote work for the employees.
More time to spend with family.
Don't have to spend precious time commuting back and forth.
They can work at their own time and convenient location.
Flexible work hours.

Q.3 Can product managers work remotely?
Surely product managers can work remotely. Today major companies have their teams distributed all over the world. With communication tools like video calls, project collaboration apps etc., it is convenient to keep track of work progress. Proper management is the crux of remote working.
Q. 4 What are the pros and cons of working remotely?
Pros
A great work-life balance
Productive work environment
Flexible working hours
No hassle of travel and relocation

Cons
Affects social bonds with coworkers
Communication becomes tricky 
Keeping track of work progress may be difficult.
Q.5 What is the biggest hurdle in working remotely?
The biggest hurdle is the mindset that some jobs cannot be performed virtually. Although some service institutions (restaurants, salons, and hospitals) may find it difficult to work remotely, if not all, some of the jobs can be performed remotely. With collaboration and communication tools aplenty to support remote work, it shouldn't hold companies back from implementing work from home.
Q.6 Please name some tips and tools which would make working remotely easier?
Some of the best communication tools for remote work are Slack, WhatsApp and Google Hangouts. They are easy to use and even available on the phone as Apps. Work collaboration tools like Trello and Microsoft Teams are excellent for assigning and monitoring the progress of projects. Remote communication tools like Zoom meetings and Skype make face to face conversations a breeze.