For centuries our race has survived with its survival instincts. But a lot of us are now paying the price in terms of health and environment for thoughtless businesses implementations. Today we need some unique and innovative business ideas that help us live sustainably without disrupting nature & life around us.
Today, we need many more such great business ideas more then ever.
Why?
Out of all those millions and millions of planets floating around there in space, this is our planet, this is our little one, so we just got to be aware of it and take care of it.
Yes, our earth is the only known planet that has the life. We have been using its resources for generations. However, today we need to be aware of how we are using its resources.
When the earth is sick and polluted, human health is impossible…. To heal ourselves we must heal our planet, and to heal our planet we must heal ourselves.
Recommendation:
When you choose to implement your online business idea, you will need a powerful hosting service to start. Bluehost is a world class hosting service at economical rates. Get a 50% discount with my bluehost link. You can also try out the service as they come with a 30 day refund if you are dissatisfied. Also I must mention that they are recommended as the preferred hosting service by wordpress the number one & most popular CMS in the world.
10+ Unique Business Ideas Around the World
Entrepreneurs today are coming up with some unique business ideas around the world. The great business ideas not only helps them do profitable business but also save our environment.
For them, a good company is one that helps us protect the environment or preserve the resources.
For the sake of our children and our future, we must do more to combat climate change. Yes, it's true that no single event makes a trend. But the fact is, the 12 hottest years on record have all come in the last 15. Heat waves, droughts, wildfires, and floods—all are now more frequent and intense. We can choose to believe that Superstorm Sandy, and the most severe drought in decades, and the worst wildfires some states have ever seen were all just a freak coincidence. Or we can choose to believe in the overwhelming judgment of science—and act before it's too late.
So if you are starting a business, consider its environmental impact. A great business idea is one that considers its environmental impact.
For a business owner, making money sustain-ably can get you some unique advantages in the long run. Environmental protection is going to be a necessity in the near future.

Here are some unique business ideas from all over the world
Unique Online Business Ideas:
1. Application of Residual Heat from Servers for Better Living
Computing power is increasing, so does its energy consumption. What we do not notice is that a lot of energy is wasted in the form of heat. This heat could be used in other applications.
Nerdalize is one such company. They are building a different and better cloud computing infrastructure.
Instead of putting thousands of servers into a datacenter, Nerdalize is distributing them to homes.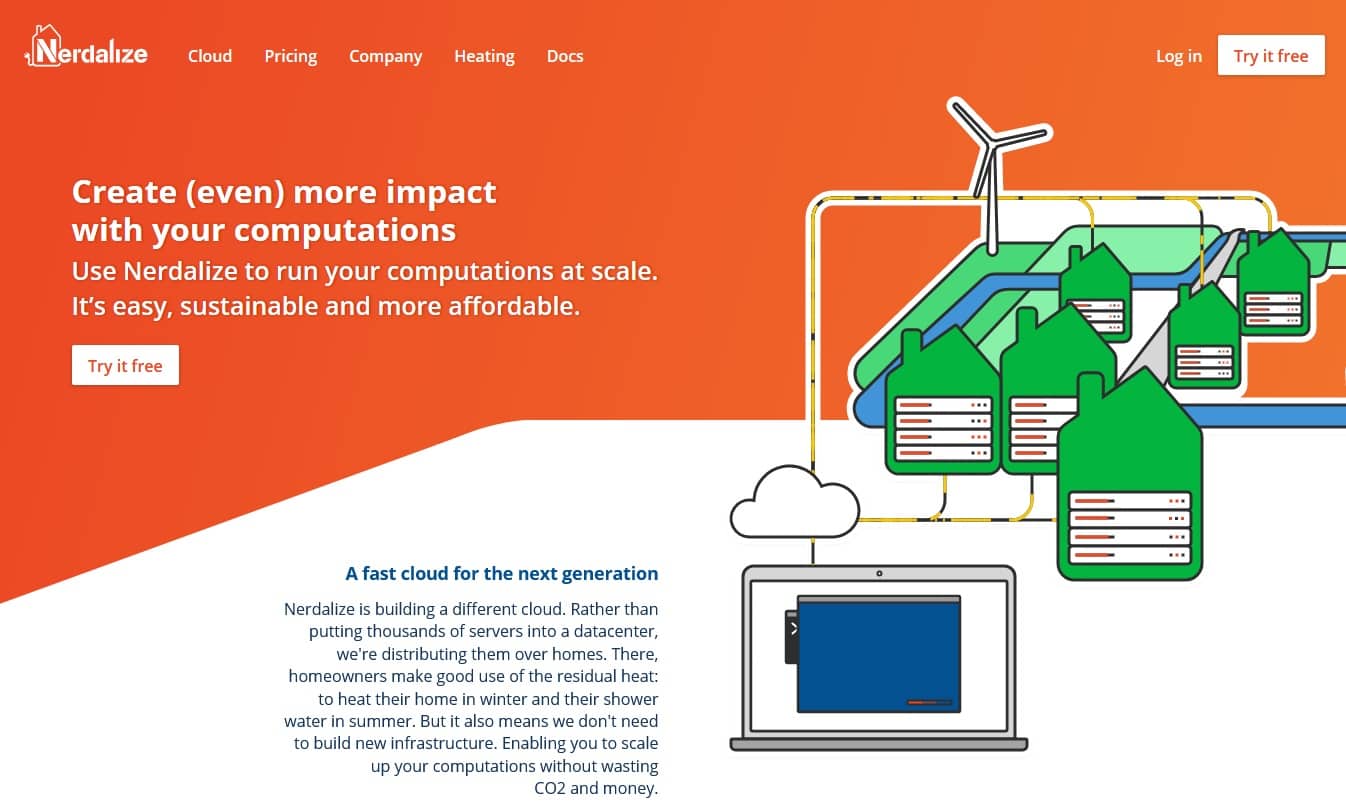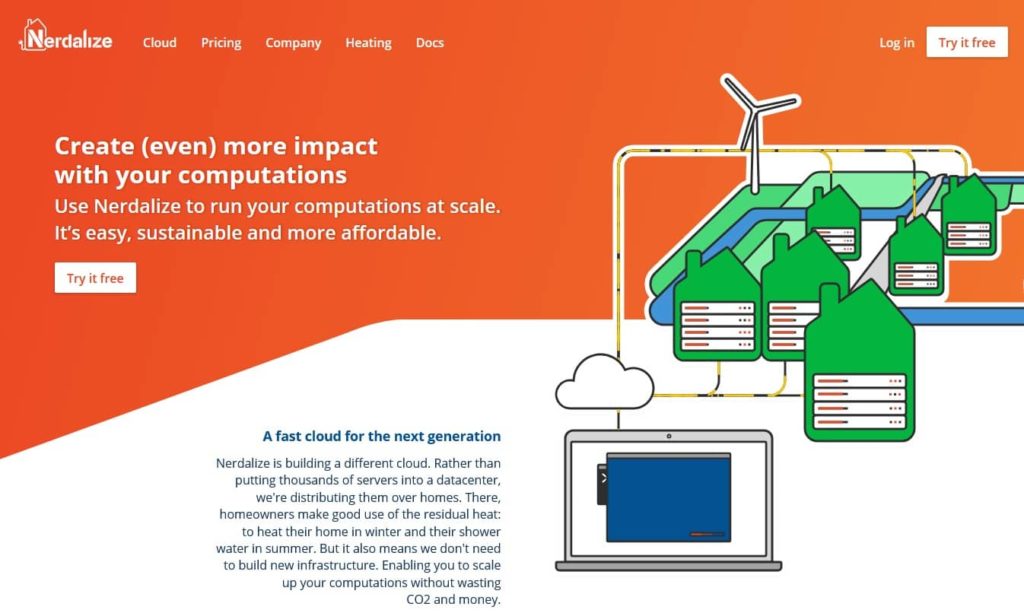 Homeowners can lease the two-in-one heater/server from Nerdalize, who cover the electricity costs of the device.
The homeowners in the west (Particularly with colder climate) make good use of the residual heat coming from servers to heat up their homes and shower water in summers.
This helps the company in multiple ways:
Home based servers do not need any additional infrastructure, bringing down their Carbon Footprint.

Help them save money, which they would have to spend on buying expensive office space.

Enabling them to scale up their computation capability around the world rapidly.
Save money they would have to spend to regulate the temperature of their data centres.

No need of cooling infrastructure to cool down the server rooms.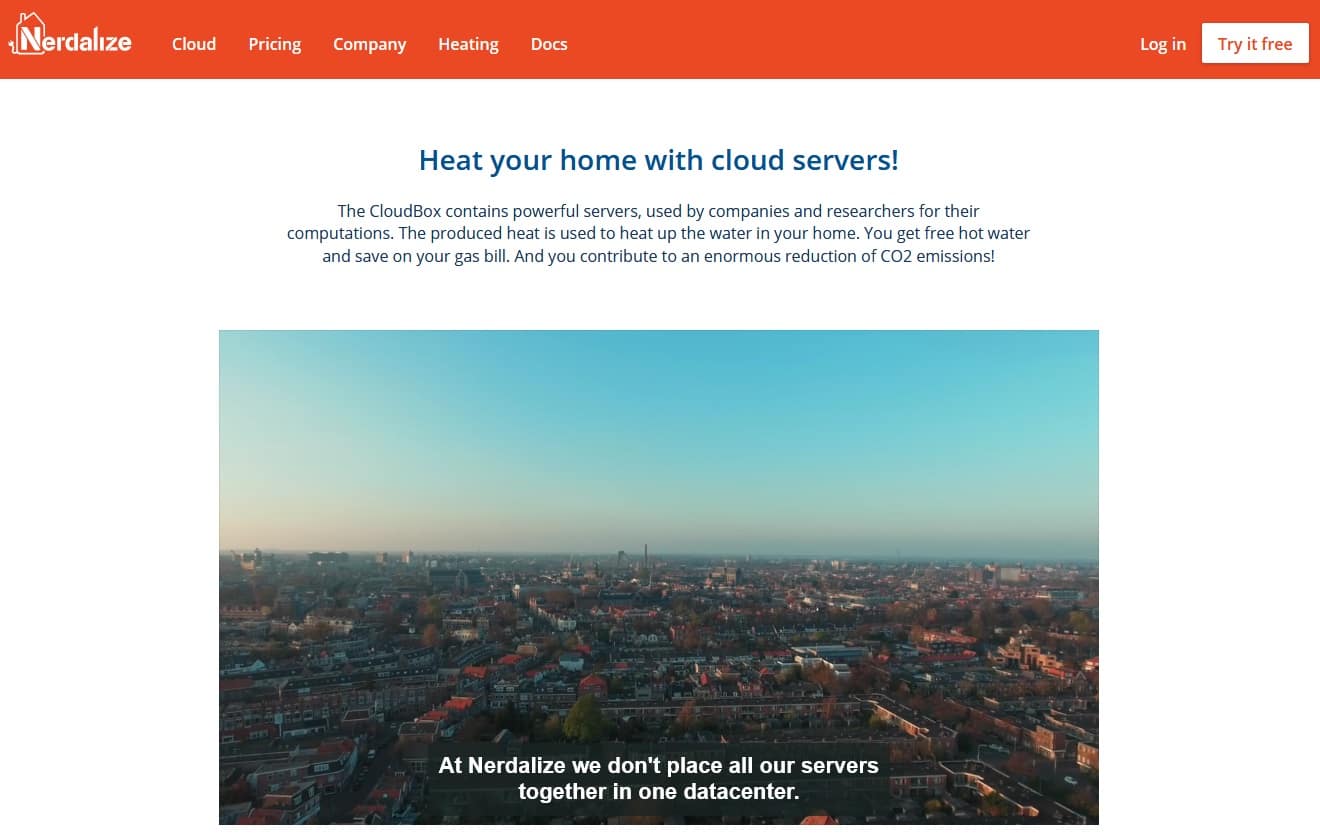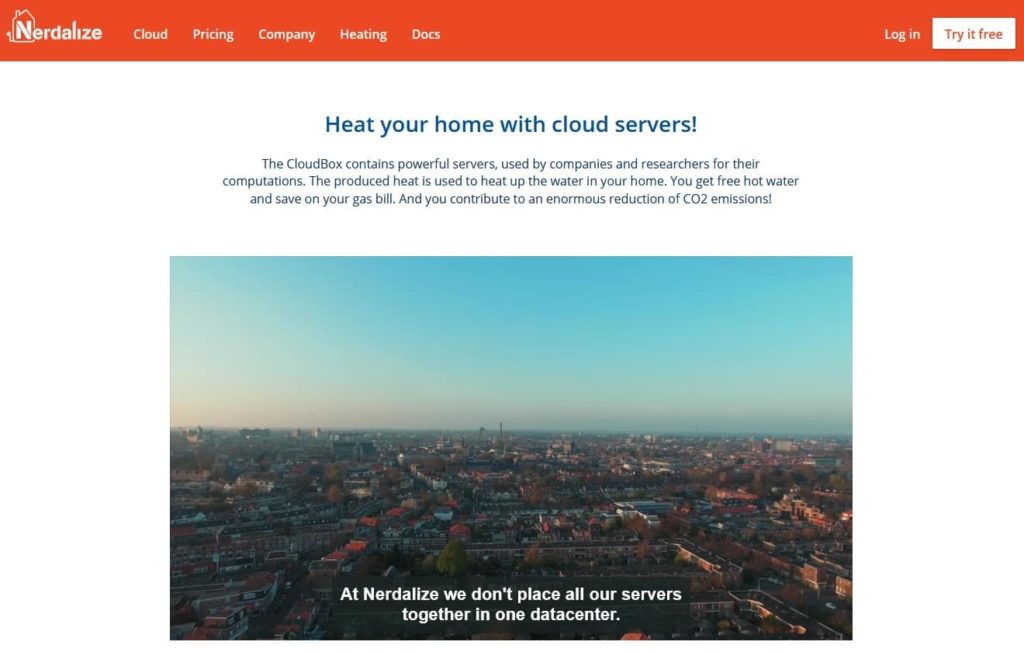 Take Away: Can you Identify an emerging business opportunity where you can help the environment. It will be a great story to share and win new customers for your business.
Related Articles:
Unique Food Business Ideas
2 Discovering Green Eating Solutions Online

Greenease is a hyperlocal app that enables you to identify restaurants that source its ingredients sustainably.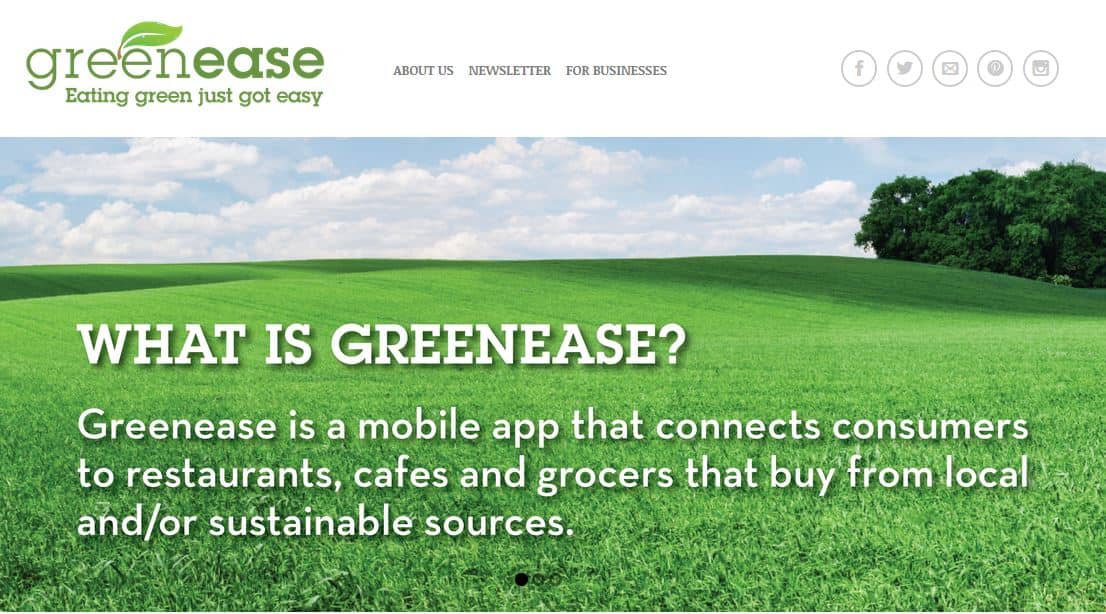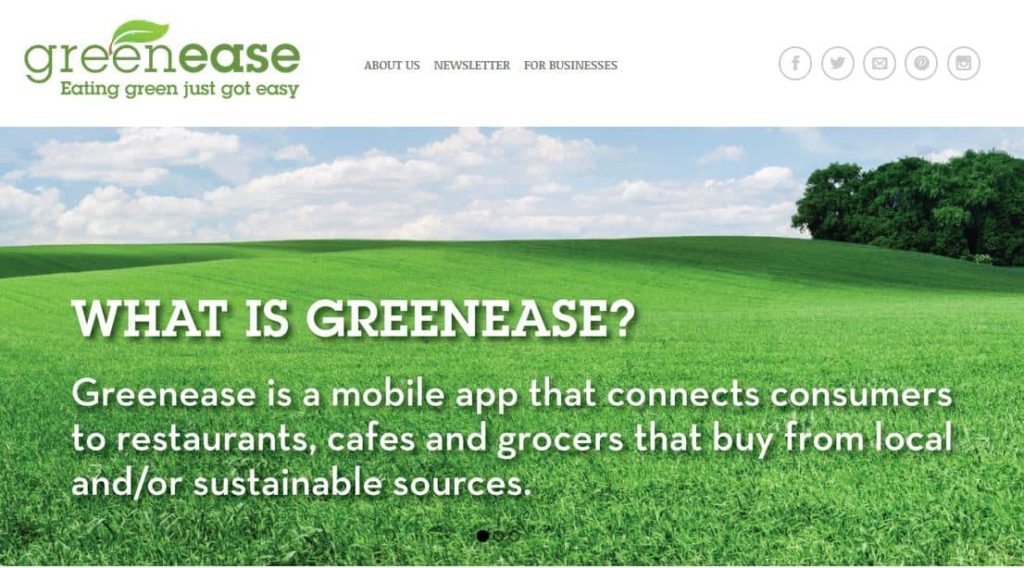 This app supports restaurants that offer the product as below:
Free-range/pasture
Gluten-free
Grass-fed
Drug-free
Locally Sourced
Organic
Sustainable
Veg-Friendly
The need of this App arises as a lot of people who need natural or allergen-free foods are not able to locate restaurants offering meals as per their requirement. At the same times, restaurants with such offerings are not able to get customers willing to pay for it.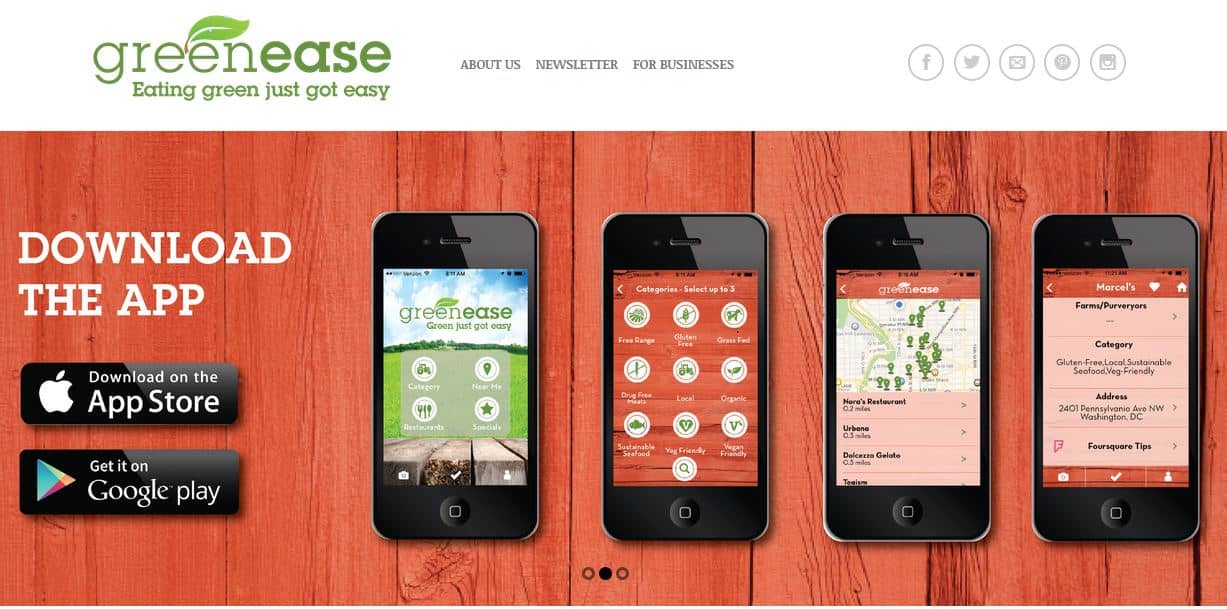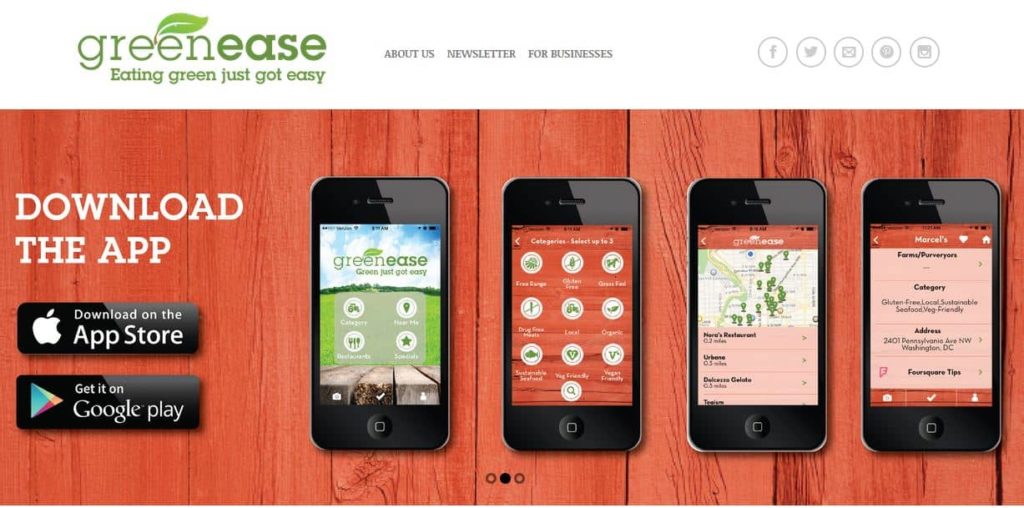 Take Away: People around the globe are waking up to healthy eating habits. Can you identify any unique trend and convert that to an exceptional food business idea. If yes, you create a niche for yourself.
3 Alternative Flour for Diabetes Management
Diabetes is a rising problem worldover and more so in India. This is where a company came up with idea of jackfruit flour.
Jackfruit helps improve your health in general, beat diabetes and aids in weight loss. This business Jackfruit365 is an attempt in bringing to every household a natural, green and clean packet of health.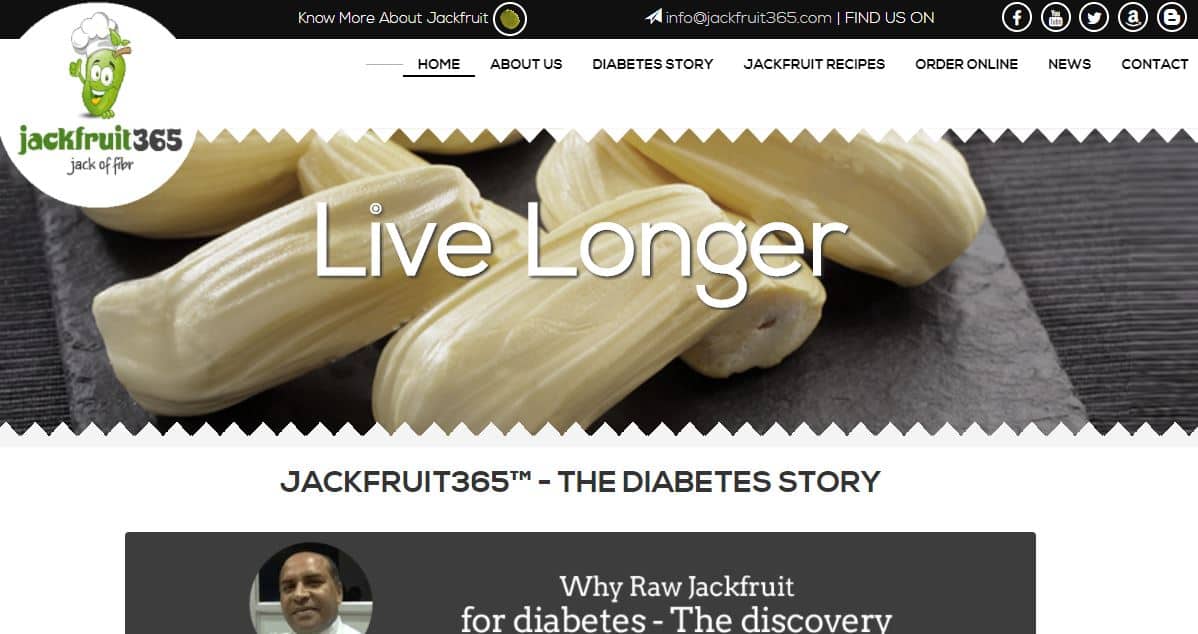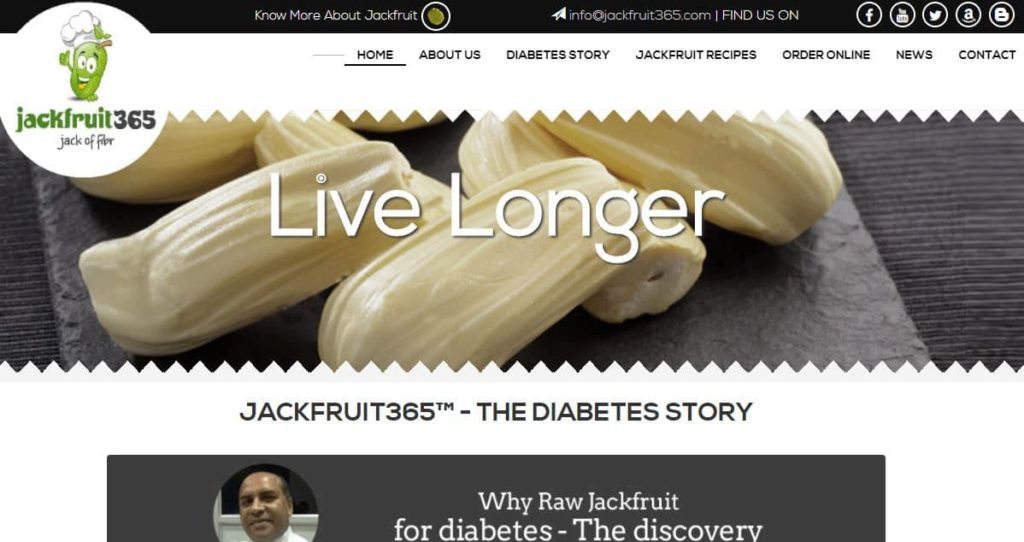 Unique Business Ideas in Urban Transportation
4 Bikes on rent on an hourly Basis to ease Traffic
Cities are growing and with that is growing the issue of traffic and pollution. Urban transportation infrastructure is not able to keep pace with this growth in development. This is where a startup called Metro Bikes comes in picture.
A user can take a two wheeler on rent starting an hourly basis from Point A to point A. In future the company is going to provide two wheelers to go from point A to Point B. This is an idea that has potential to ease the traffic in cities and motivate people to leave their vehicles ta home. Needless to say this will help reduce pollution.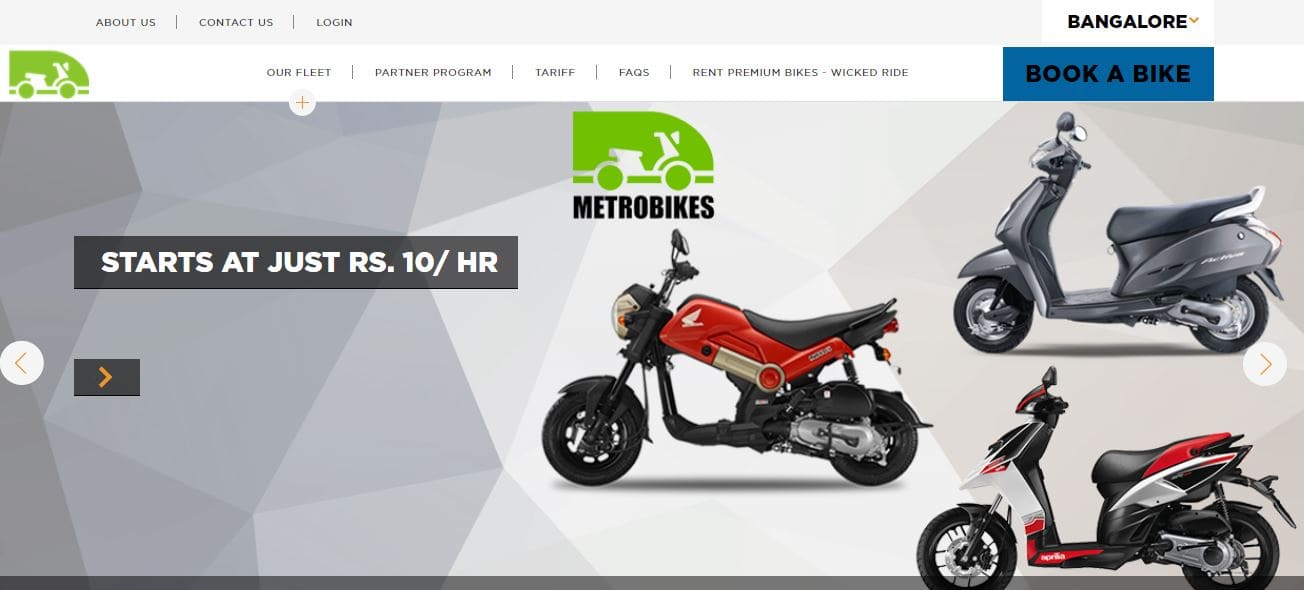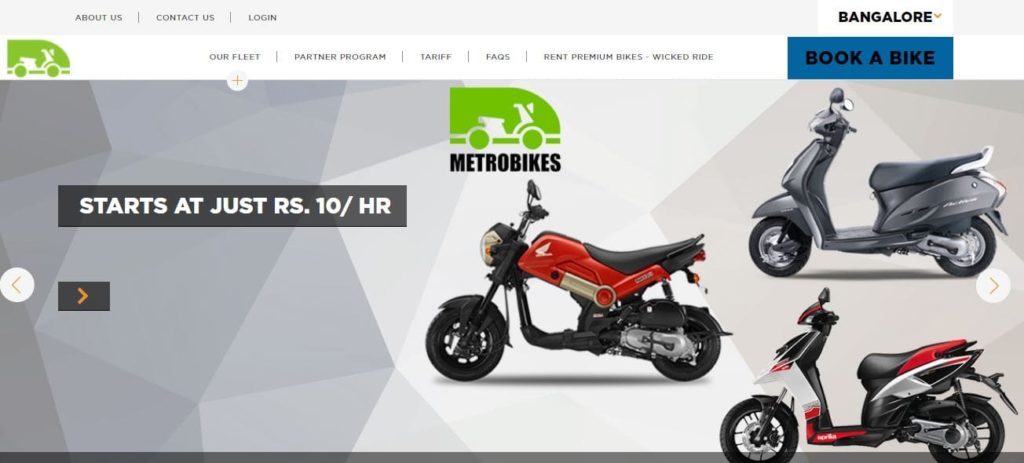 Unique Service Business Ideas
5 Ubitricity: Mobile Electric Vehicle Charging Stations
With increasing interest in electric vehicles, one question everyone has in their mind is the ability to charge their cars while driving. Another problem associated with it is billing for the electricity while charging vehicles away from homes.
While everyone is struggling with the two questions, Ubitricity has a mobile electric charging and billing system in place.
Ubitricity has a patented, intelligent charging and billing solution in place. Ubitricity has freed the electricity meter from its stationary cellar and made it mobile. Today, you can find the mobile, calibrated electricity meter in the SmartCable instead of the fixed charging pole.
The advantages of this new approach are visible in every ubitricity solution. The charging points themselves are made cheaper and tricky invoicing situations can be solved for the first time to satisfy all parties involved.
What's next?
In the future, this technology will make an essential contribution to transforming electric vehicles into distributed electricity storage for the smart grid. Below are the features of this unique service business idea:
mobile charging system: Charge and bill easier, cheaper, quicker
The SmartCable: Charge, wherever and whenever you want. Always an appropriate solution. The SimpleSocket:
Charge and bill comfortably with mobile electricity meter and mobile electricity contract.
The ConnectivityManager: Transparent billing, many possibilities – and a good overview. Exact billing and security.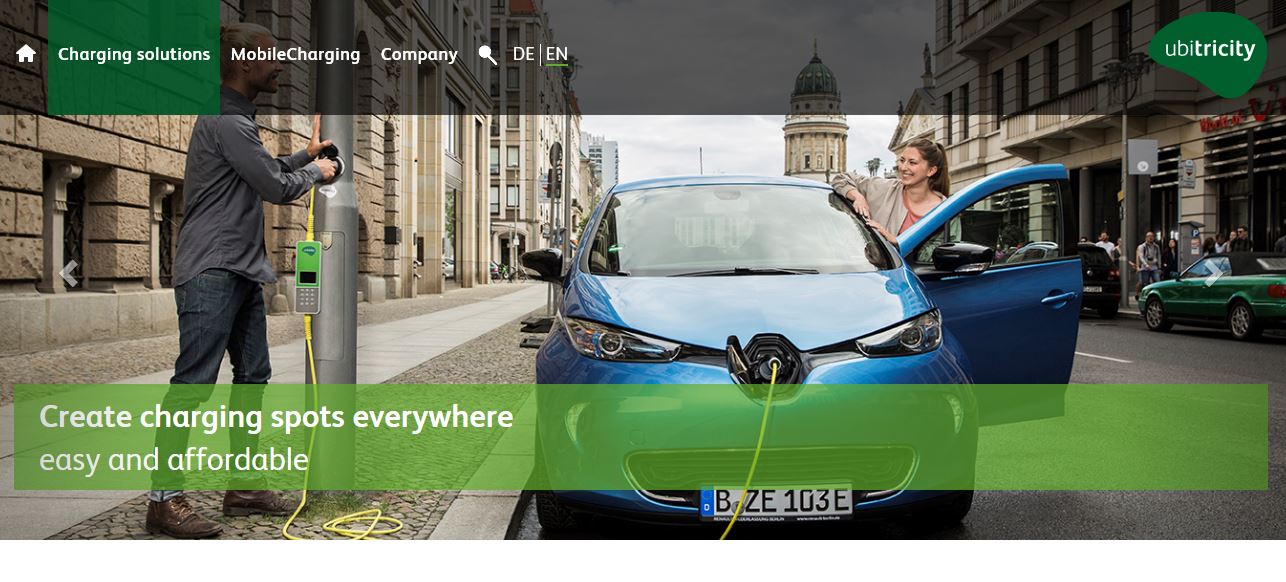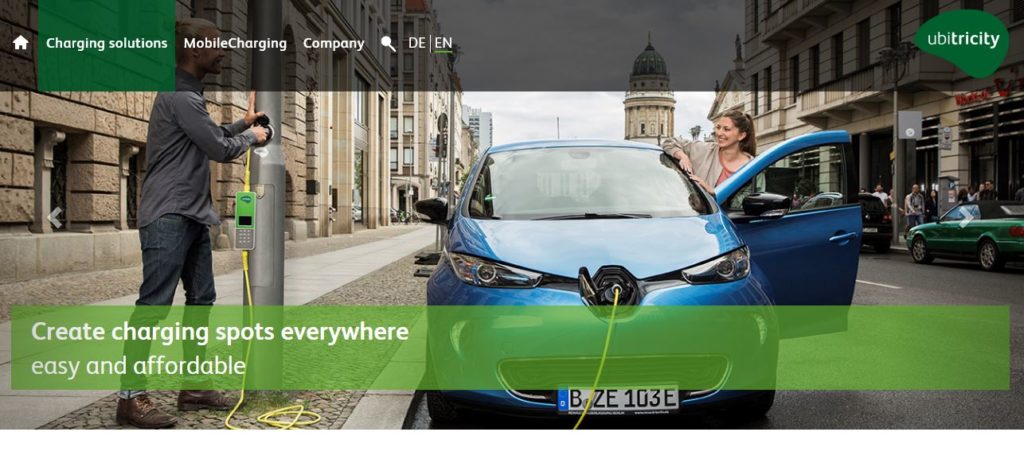 Unique Business Ideas in Sustainable Energy
6 LucidEnergy: Converting Gravitational Energy into Electricity
Do you know that an untapped source of clean energy is flowing 24/7 beneath cities and towns around the world? What is that power? It is an excess pressure in gravity-fed municipal water pipelines.
LucidEnergy is the company with unique Business ideas that could harness some of that excess pressure to generate environmentally-friendly hydropower without disrupting water delivery.
Here is how LucidPipe Power System works:
Water Origin & Pressure: Water from snow and rainfall fills remote reservoirs, feeding pipelines that move water to the point-of-use. As the water flows downhill, gravity creates pressure in the pipeline that is typically relieved by pressure-reducing valves.
LucidPipe Power System: The LPS can be placed in-line in the pipes of a water transmission network, and can generate electricity from excess pressure in the pipeline, reducing the work done by pressure-reducing valves.
Distribution: The point-of-use for the water is the customers of the water utility. The LucidPipe Power System is "invisible," that is; it does not affect water delivery.
7 Enessere: Smart Wind Turbines for Family Homes
Enessere is a clean Energy Company that offers solutions for complete energy independence. The ENESSERE Hercules wind turbines are intelligent energy generators as it learns local wind patterns and predicts optimum working periods.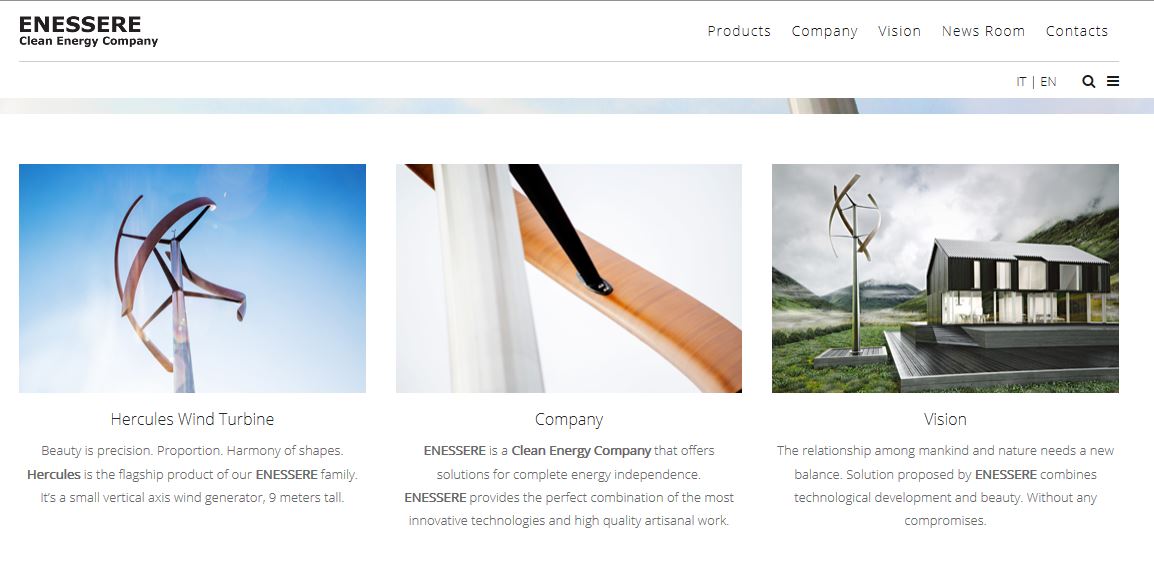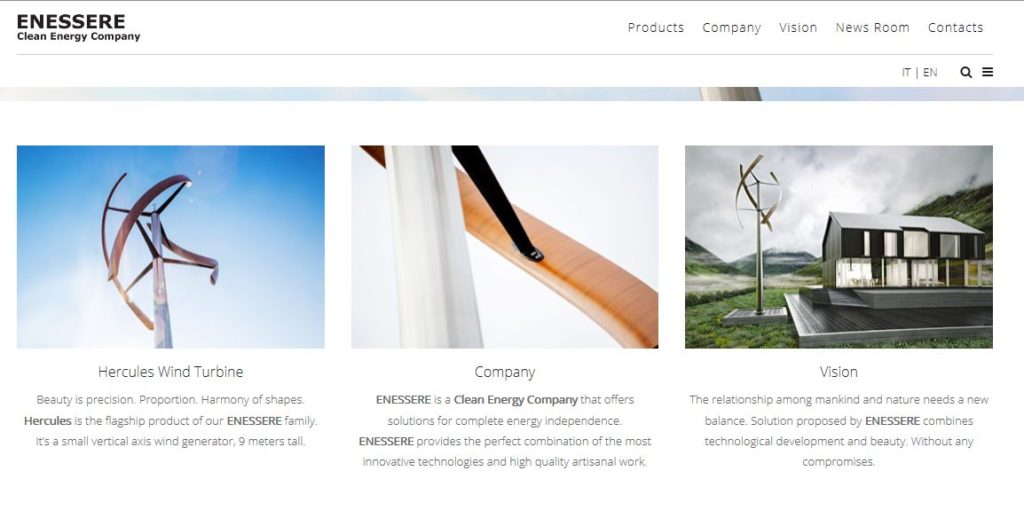 8 Biodiesel: Environment Friendly Fuel Alternative
Biodiesel is an environmental friendly fossil fuel alternative. This is produced from recycled cooking oil, (#) soybean oil, and animal fats.
Eco Green Fuels is the first company in India with an end to end solution for Biodiesel.
Biodiesel maintains the standard of engine static and reduces carbon emission by more than half. Unlike other parts in the world where Biodiesel is produced from edible seeds, in India it is produced from non-edible oil seeds such as Pongamia, and Jatropha.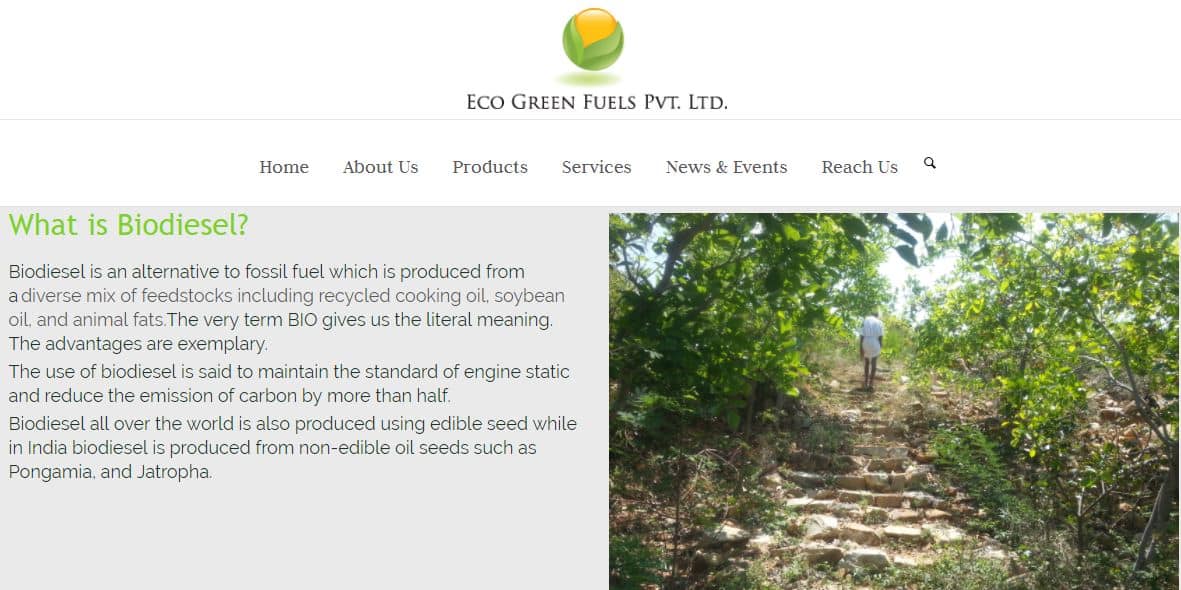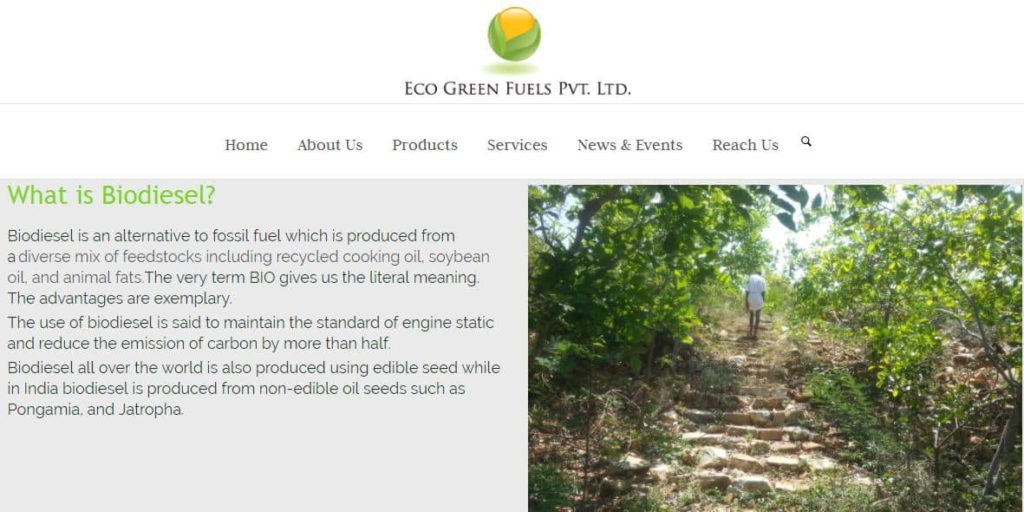 Unique Business Ideas in Environmental protection
9 Agastya Buoyant: Unique River or Lake Solid Waste removal System
Rivers in India are flooded with solid waste and pollutants. As civilisation in India started to establish around cities, this is one of the biggested tragedies of development.
Government of India is running several projects to clean up the rivers and water bodies to ensure safety of its citizens.
Namami Gange Programme, is one such initiative of the Government to clean River Ganga. It is an Integrated river conservation mission, with budget outlay of US$ 3 Billion to accomplish the twin objectives of effective abatement of pollution, conservation and rejuvenation of National River Ganga.
A comapny that is helping government in this initiative is Agastya Buoyant. This company has created ariver surface andsolid waste removal system called "Trash Boom". Trash boom collects floating trash ranging from plastic material to different types of organic and inorganic particles that pollutes the water.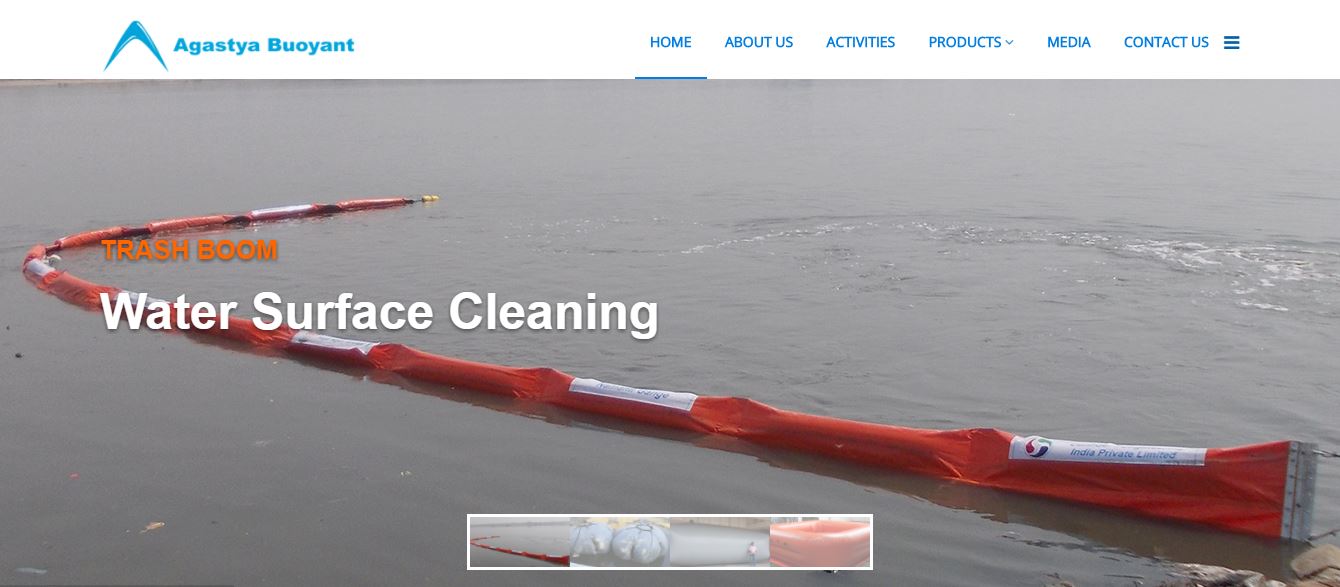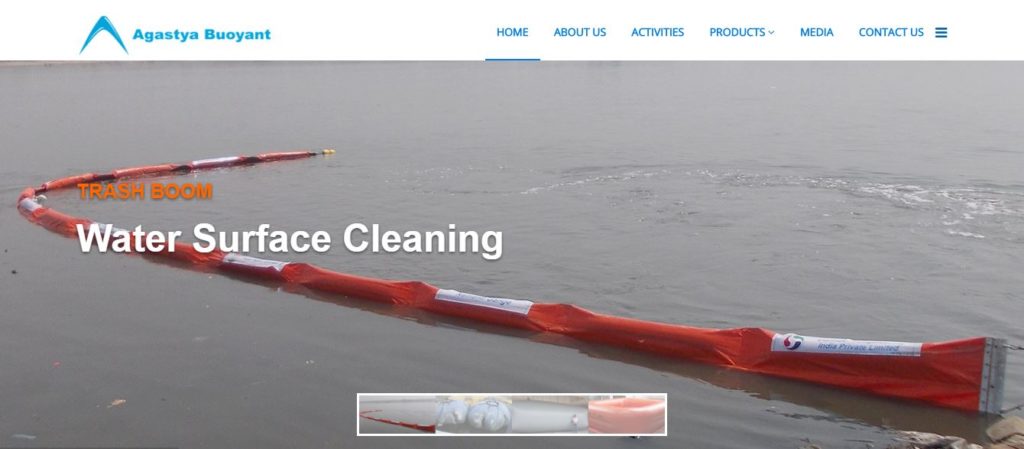 10 Brics Bio: Unique Business Idea in Sustainable Agriculture & Household Cleaning
Brics Bio is an amazing business. This company has built sustainable and safer technologies using bio-based innovations for agriculture and household care.
The comapny provides functional and safe food production products through solid principles of natural farming like organic/biological farming, community farming, urban farming, etc.
Apart from the above what really excited me was their household care products such as Hydropod Gel for plants, handwash and fabric, floor & utensil cleaner.
11 Biodegradable Packaging Solutions
Plastic bags are ubiquitous today. At the same time the challenge it creates for our environment has become one of the biggest issue for mankind.
This is where an Indian startup EnviGreen Biotech comes in picture. This startup has created a bag that looks like plastic, but it not that.
The bag created by them is made with natural starch and vegetable derivatives. Needless to say it is completely biodegradable.This bag begin to dissipate in warm water.
These bags are 100% organic, recyclable – and even edible for animals.
There is a huge demand for bioplastic packaging at 8,84,000 tons by 2020. (1)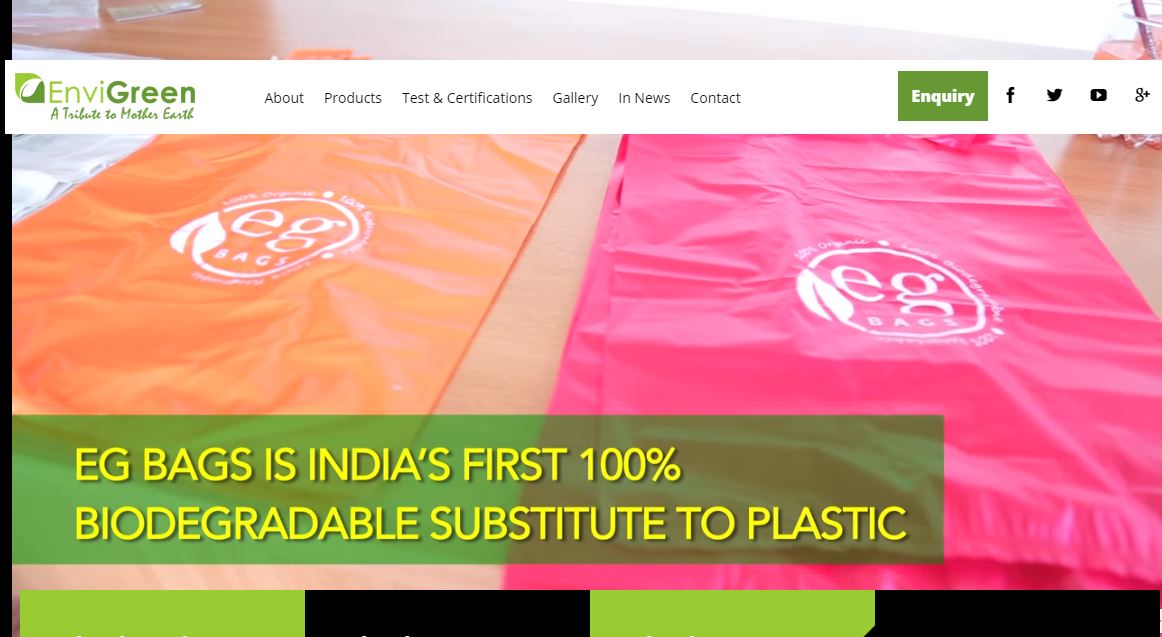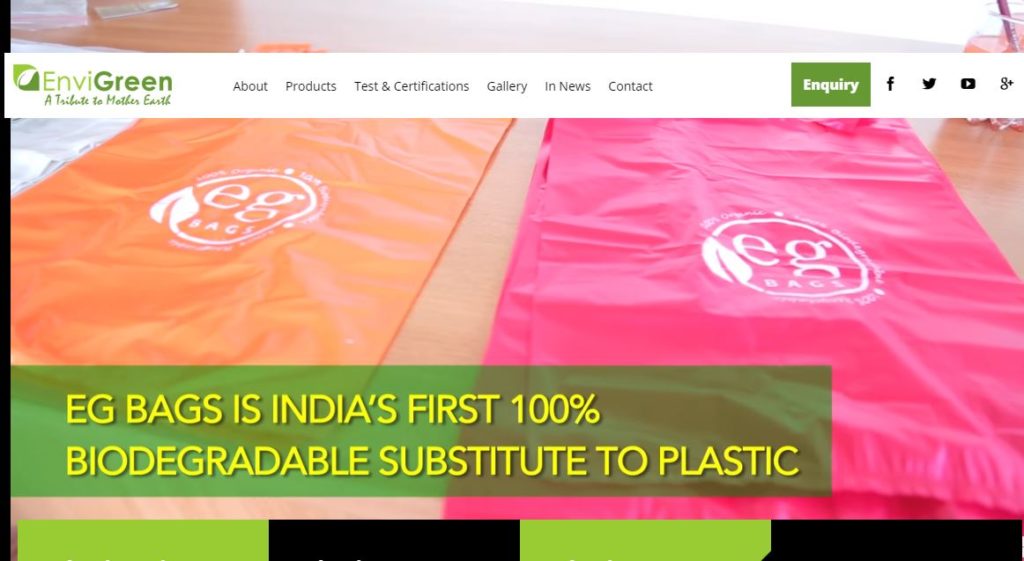 Unique Business Ideas in Water
12 Water from Atmospheric Air: Anywhere, Anytime
Potable water availability is consistently going down across the world. It is estimated that only 60% of water will be fit for human consumption by 2030.
What it simply means is that, India and rest of the world is staring at a global water crisis.
This is where Akvo and Electrowater Technologies comes in picture.(#)
These two companies have developed a technology to condense humidity from air, just like the rain. Their technology replicates the natural process of condensation by simulating the dew point, which allows it to make clean drinking water continuously.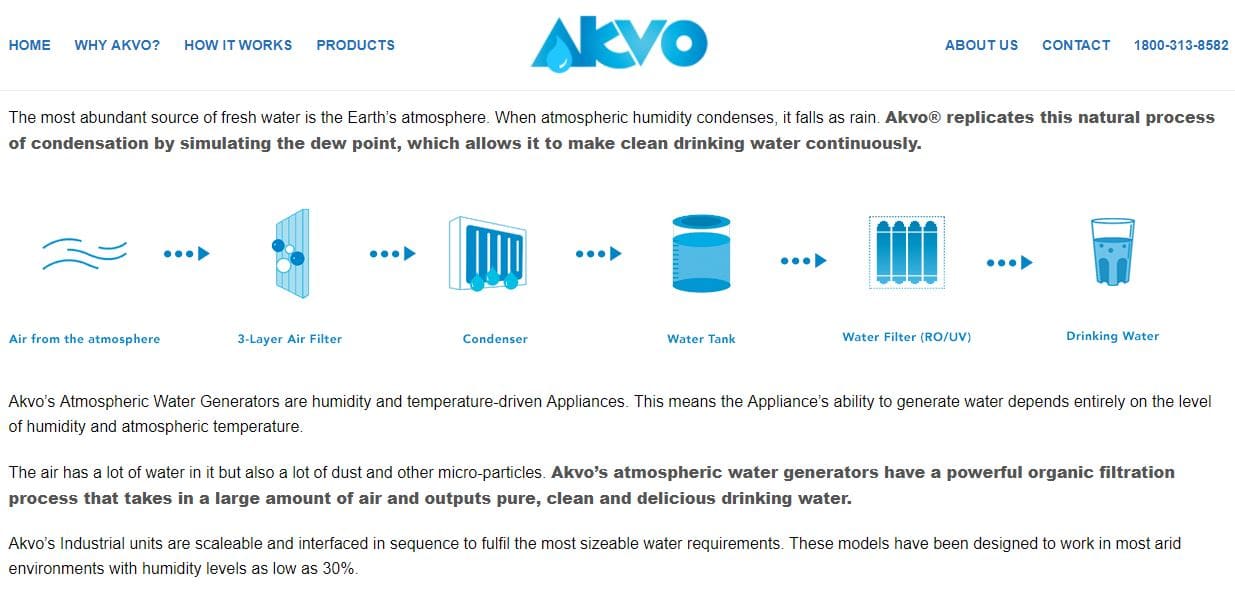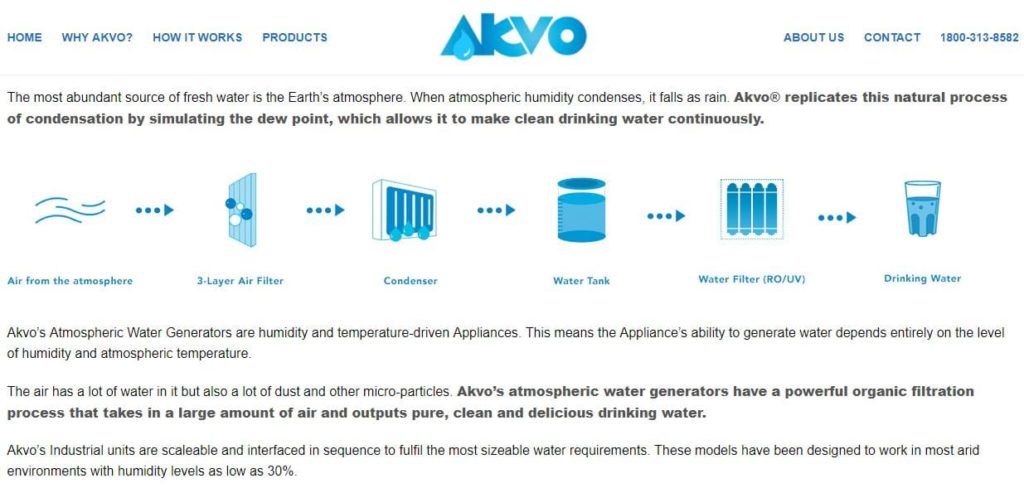 13 Profitable Fish Farms in unproductive, waterlogged land
Agratam is converting unproductive, waterlogged land into profitable fish farms in Bihar.(#) Bihar has 70,000 hectares of embanked water bodies (ponds, tanks, etc.) and 300,000 hectares of water logged area.(#)
Agratam India is working very closely with fishermen & fisherwomen to improve their livelihood and to create the infrastructure needed to bring about a Blue Revolution in Bihar by:
facilitating financial assistance for the entire value chain (for individual fish farming, to create new ponds, to renovate old ponds, to set up hatcheries and to set up fish feed mills)
facilitating insurance cover for fish (crop insurance) and fishermen/fisherwomen (life insurance, health insurance, etc.)
providing training in modern techniques of fish farming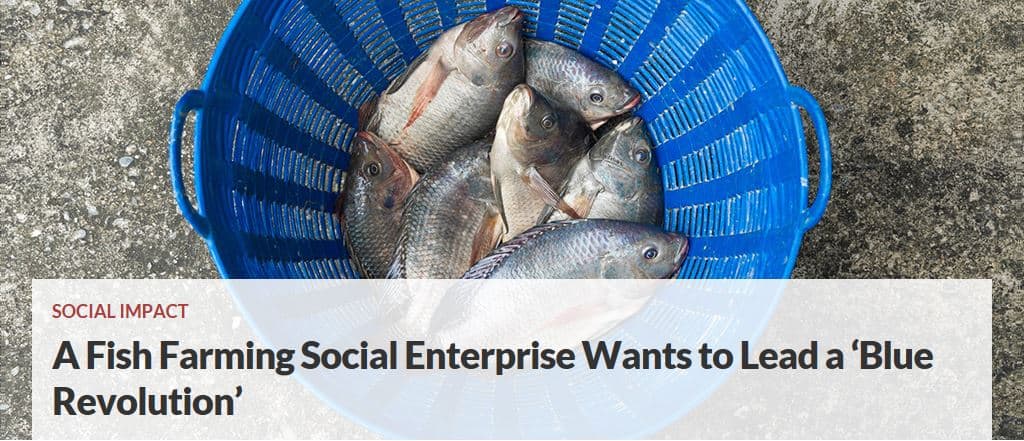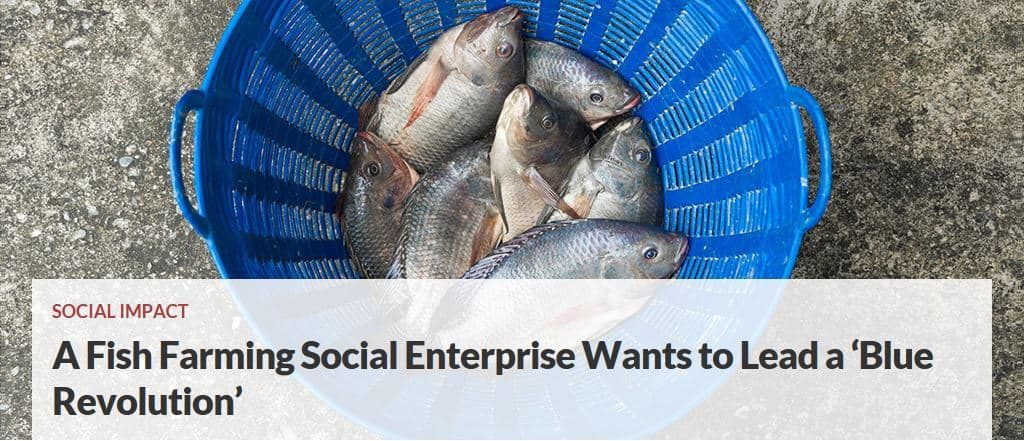 World Needs much more such Unique Business Ideas
These unique business ideas have the potential to change the world. These business ideas not only offers financial independence to the entrepreneurs but also to its users and society at large. If you can think of any such unique business ideas or draw inspiration from, you can create a niche for yourself.
15+ Innovative Business Ideas
Several businesses surround us, and people are finding ways to remove inefficiency in the system with startups such as Ola and OYO. Smart usage of technology drives most of these ideas.
Therefore, many of us believe that there are no real innovative business ideas out there. However, when it comes to innovative business ideas, we are talking about business ideas that meet:
New requirements
Un-articulated needs
Existing unaddressed market needs.
These business ideas come to life with efficient products, processes, services, technologies, or business models. Therefore, these innovative business ideas make users, markets, governments and society much more efficient.
Here are some Innovative Business Ideas for you to consider:
Innovative Online Business Ideas
1 Helping Job seekers choose the right place to work
Employees today live in a world where they play many roles. They have much higher expectations from their life. Therefore they want to find employers where they can fit in well and meet objectives of their life.
Job seekers look for information on work-life balance, workplace culture, employee satisfaction, and the financial health of a company.
However, until recently there was no one-stop shop for filtering job searches through this lens.
This is what you get on CareerLabs. CareerLabs uses machine learning and aggregates data from a wide variety of sources, including Freedom of Information Act requests, independent surveys, the Bureau of Labor Statistics, the Securities and Exchange Commission, and the Financial Industry Regulatory Authority.
CareerLabs offers a basic version of the site for free, but if you want to learn which companies sponsor the most work visas or a business's political alignment, you'll have to pay.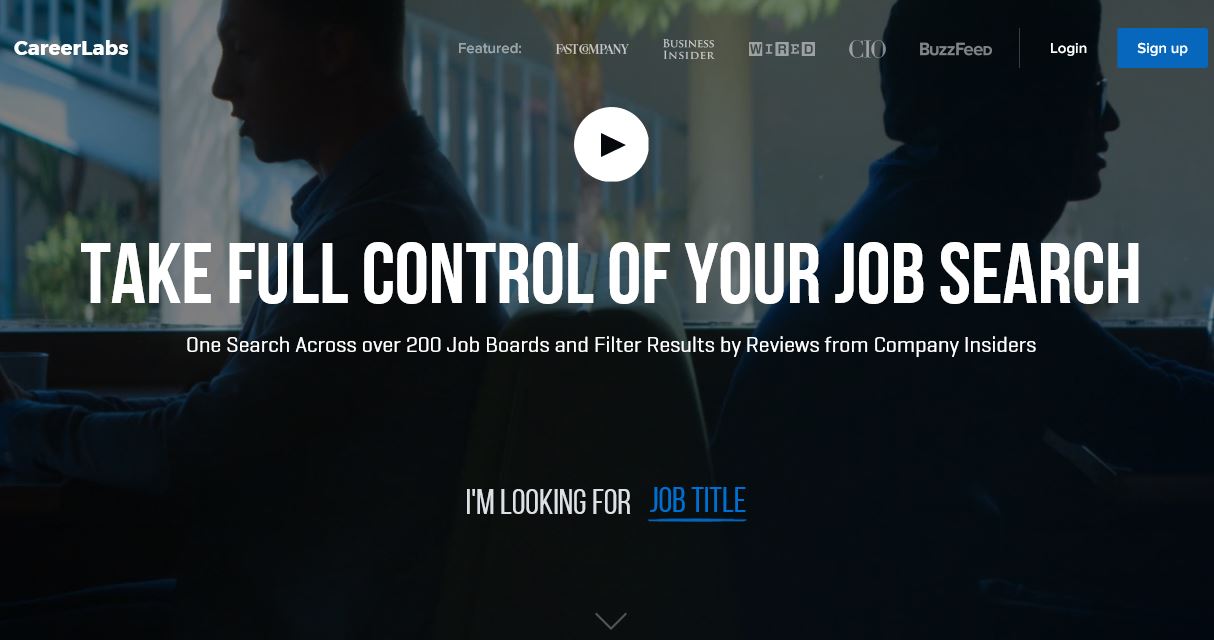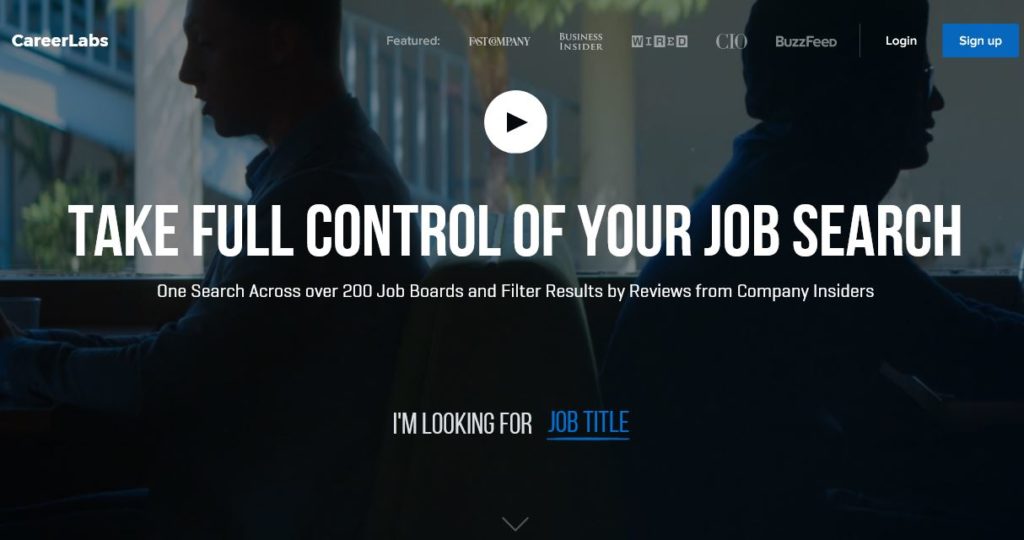 Take Away: If you can identify an opportunity to enable people to find information about anything that is difficult to attain, you can create a good business.
Innovative Business Idea in personal Care
2 AutoBlow 2: Personal Pleasure machine for men
AutoBlow 2 is a powerful realistic electronic pleasure machine for men. This is a sex toy for men that has set a new standard in realistic solo experiences.
This innovative business ideas was was successfully crowdfunded on Indiegogo, and makes millions of dollars a year through the sales of blowjob machines.
Your key Take away: The key factor in the success of any business is your willingness to do whatever it takes to grow the business, and not caring what other people think of it. If you can dare yourself you will be truly successful with any even crazier business idea.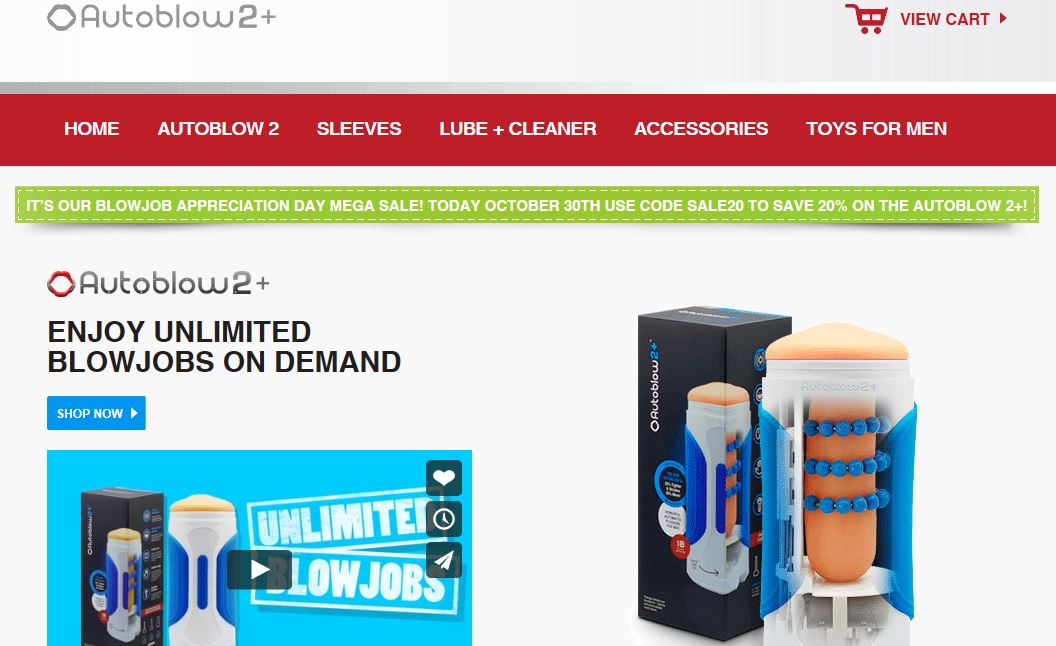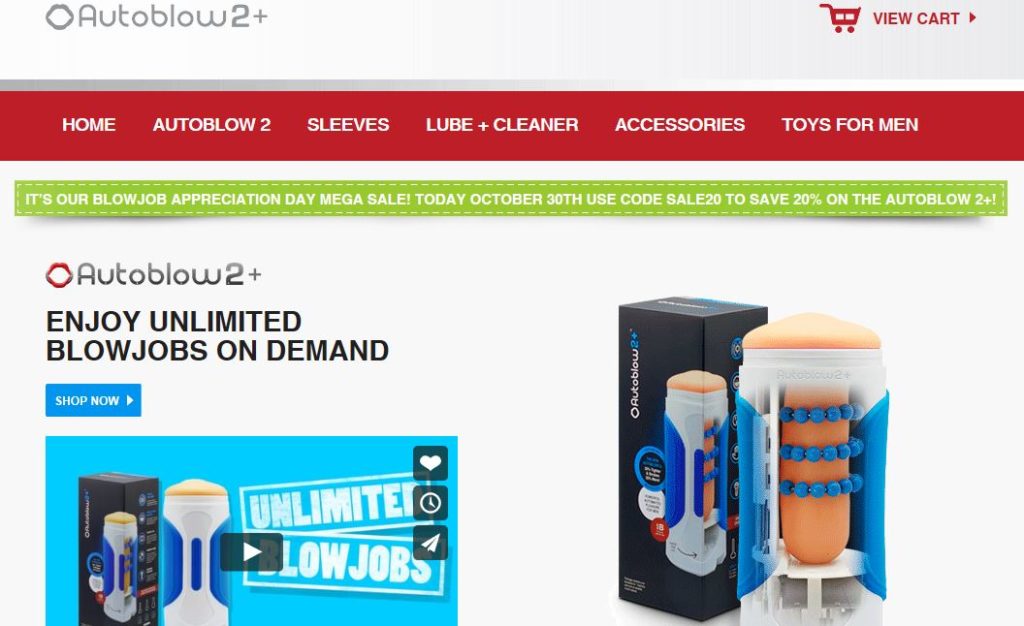 Innovative Travel & Tourism Business Ideas
3 Getting to know Amsterdam from the Locals with Yello Backie
I am not sure if I can call it a big or small business ideas, but this is undoubtedly an Innovative business idea.
Yellow Backie allows a tourist to know about Amsterdam from the locals. It is an initiative to spark some love between Amsterdam locals and its visitors with a famous Dutch custom: riding on the luggage rack of a friend's bike.
Yellow Backie is a unique possibility for visitors to experience Amsterdam through the eyes of an Amsterdammer, and for Amsterdammers to meet new people from around the globe. It's a bit like Couchsurfing, on a bike, without the smelly socks in your living room.
Getting a Backie-ride is very easy; you don't even need an app for it. When you visit Amsterdam, just look for people riding bikes with a bright yellow luggage rack. Spot one? Shout "Backie!" as loud as possible, hop on, and see where your new guide takes you.
Unlike most things in life, becoming a Backie-driver is free! So, id you live in Amsterdam and own a bike? You can send a message with a short motivation, and the company will give you a yellow luggage rack for free.
Take Away: Can you think of a business idea where you can seek support from locals. If yes, you can use it to build a profitable and sustainable business idea.
4 NeverEnuf: Kids Fun place with Trains
My son is in love with trains and he owns everything from Thomas & friends to Lego trains. All put together he has more then 200 engines and may be 1000 tarin cars.
I am sure sevral other kids love trains. However having trains at home is one thing but seeing them in natural settings is another. As seeing trains in natural settings inspire kids to explore more about it. This is where NeverEnuf come in picture. NeverEnuf is a Garden Railroad running "scale model-trains" in a magical, miniature world.
Your Takeaway: Experience is a business ideas that is never going to lose its appeal. If you have any such ideas go ahead and execute it, you will find many takers.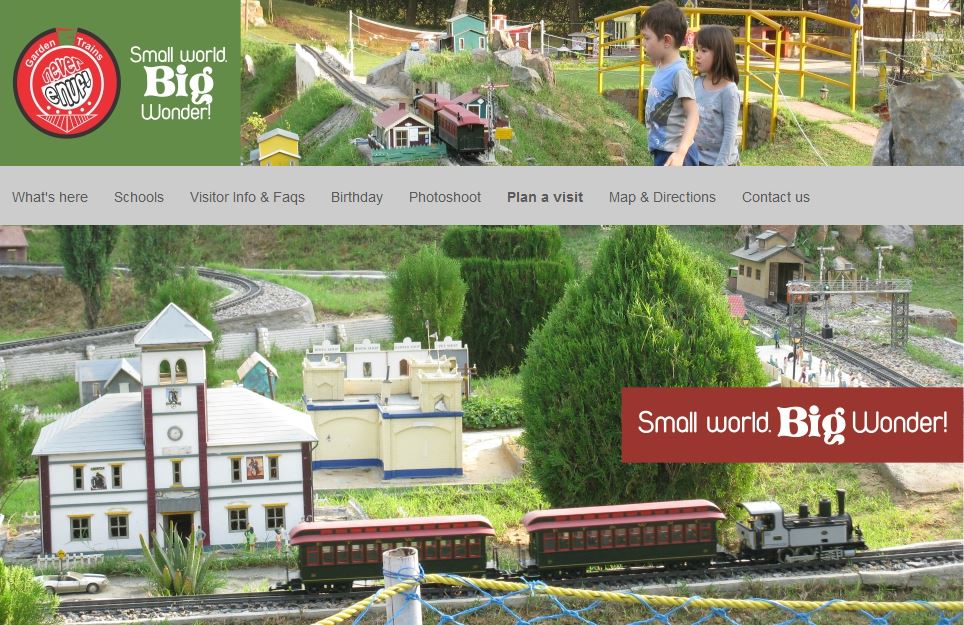 New Innovative Business Ideas in India in
Agriculture
5 Artificial Intelligence in Agriculture
Small farmers around the world follow traditional farming practices due to lack of access to scientific understanding of crop lifecycle, pests, quality metrics and the latest micro-fertilisers.
Intello Labs, image-based solutions can provide insights on the crops' health during the growing season and its final harvested quality by the click of a photograph.
The advanced image recognition technology can recognise objects, faces, flora fauna and tag them in any image. This technique uses high-performance deep learning algorithms.
6 Web based warehousing system for Crop that help farmers triple their yield
A group of young people passionate about agriculture and food sustainability created Kitovu.
Kitovu created a web based input warehousing system that can collect, analyze and aggregate soil and geolocation data to match the right soil types and fertilizers for every crop. (#)
Kitovu also provides a marketplace for farm produce so as to increase crop yields by reducing post-harvest losses. Ten years from now, it wouldn't matter if you are a farmer, a processor, or input manufacturer; if you require high quality inputs and produce that is traceable in Sub-Saharan Africa, you would just have to Kitovu it!
Innovative Business Ideas in Healthcare
7 Infant Incubator cum Warmer for Upcountry places without any electricity
Each year, more than 1 million babies die on their birthday. 98% of these deaths occur in the developing world. The leading cause of these deaths is preventable and treatable complications related to prematurity and low birth weight, including hypothermia.
This is where San Francisco-based nonprofit Embrace Global has an innovative business idea. Embrace introduced a US$25 baby warmer in 2010. It is a sleeping bag that serves as a backcountry incubator and doesn't need electricity.
The bag contains a heating element. This heating element can be removed and heated in the boiling water again.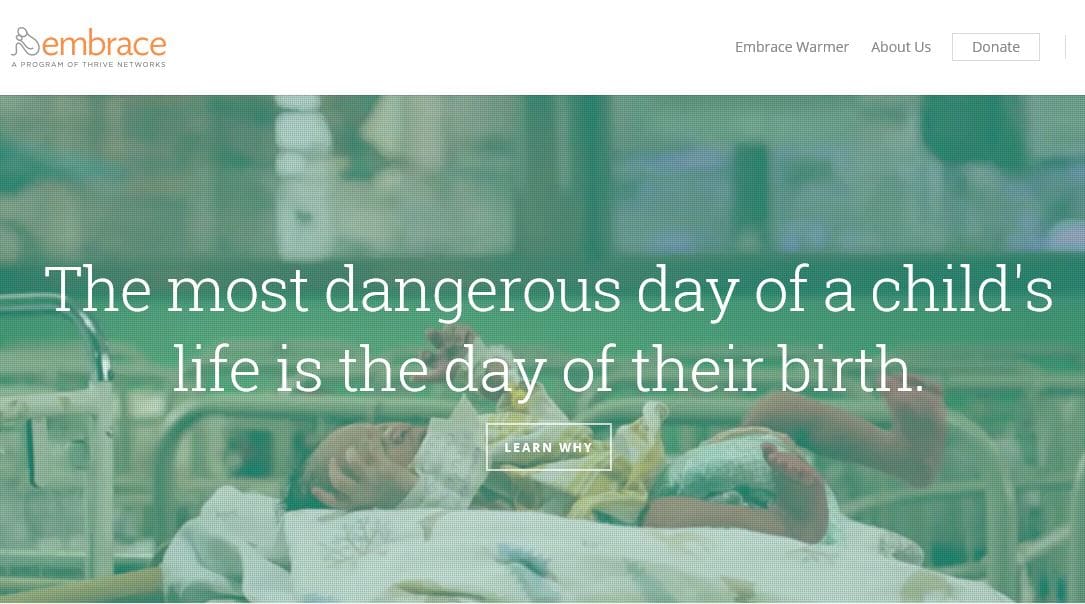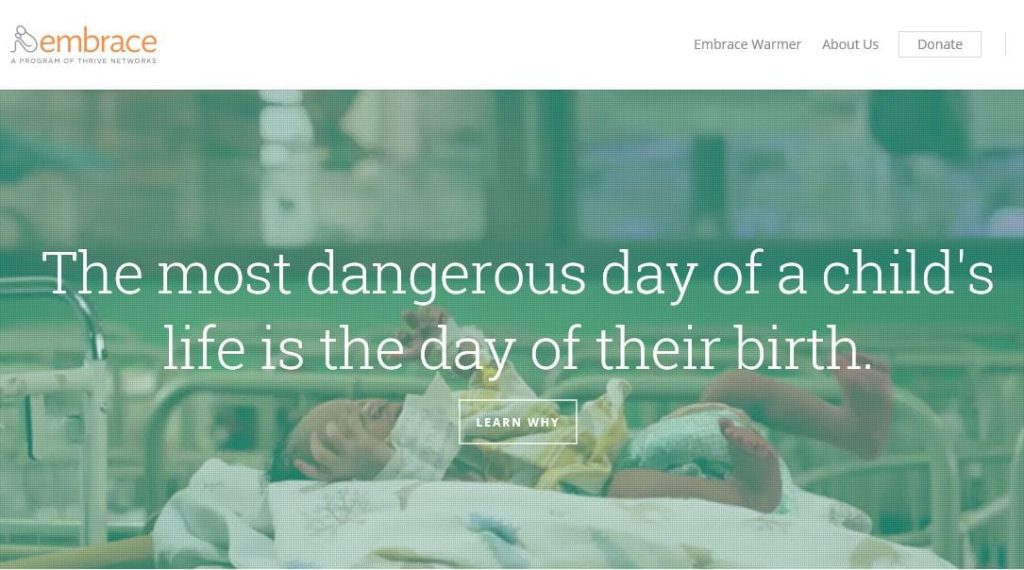 Take Away: Healthcare sector offers many opportunities for innovative business ideas. So what is stopping you, if you are passionate about healthcare, you certainly have many such opportunities.
8 Healthcare at Home
It is believed that a patinet get the best care at home and recovers faster. However, getting treatment is not always possible as with the advancement of technology there are advanced equipments that can not be brought to home.
This is where Portea comes in. Portea provides affordable care at home with its medical services.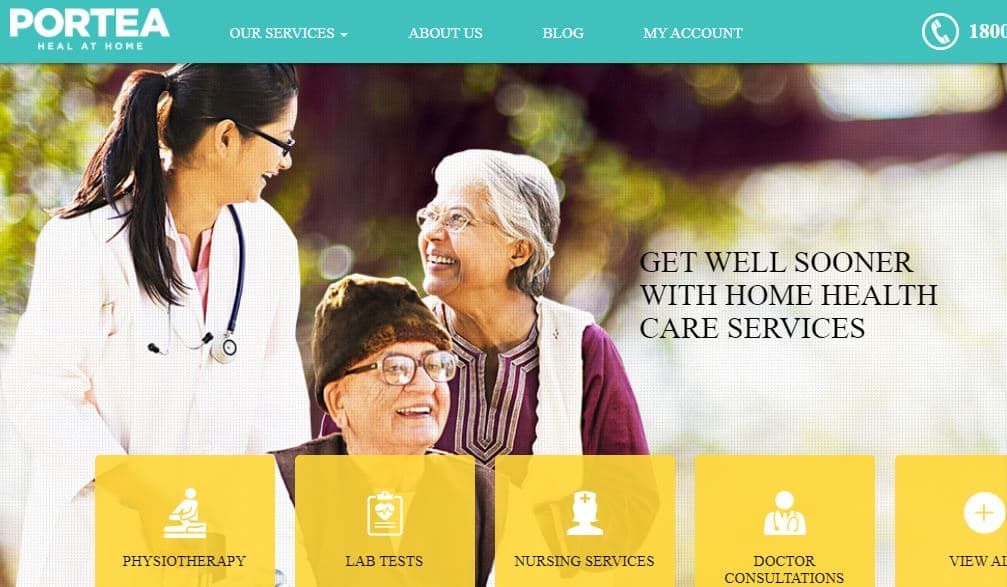 9 Hand Wash for Kids
Children play all day with all sorts of things. While they play with bare hands, they hate washing them leading to several infections. Diarrheoa is one leading cause of child mortality in several countries including India. (2, 3)
This is where a playful business ideas, SoaPen comes in picture. SoaPen is devised to act as a better alternative to a bar/liquid soap or hand sanitiser for children. Compact in size and efficient by design, this roll-on handwash acts as a teaching tool that encourages cleanliness in daily life.
SoaPen's markable soap is a subtle yet instructive way of cultivating the habit if hand washing among children
Available in green, orange and blue, SoaPen is made with food-grade colors and, unlike hand sanitisers, is not harsh on the skin. Clubbed with an intuitive gradient that helps keep track of the use, a 10 ml bottle gives up to 60 washes in Rs 40.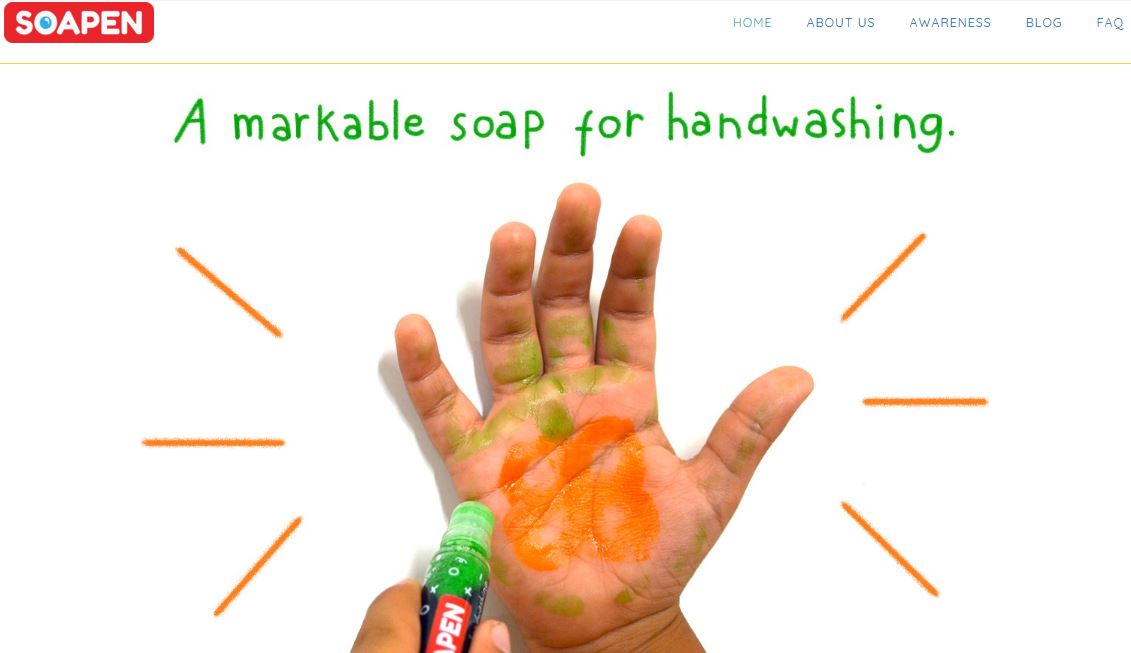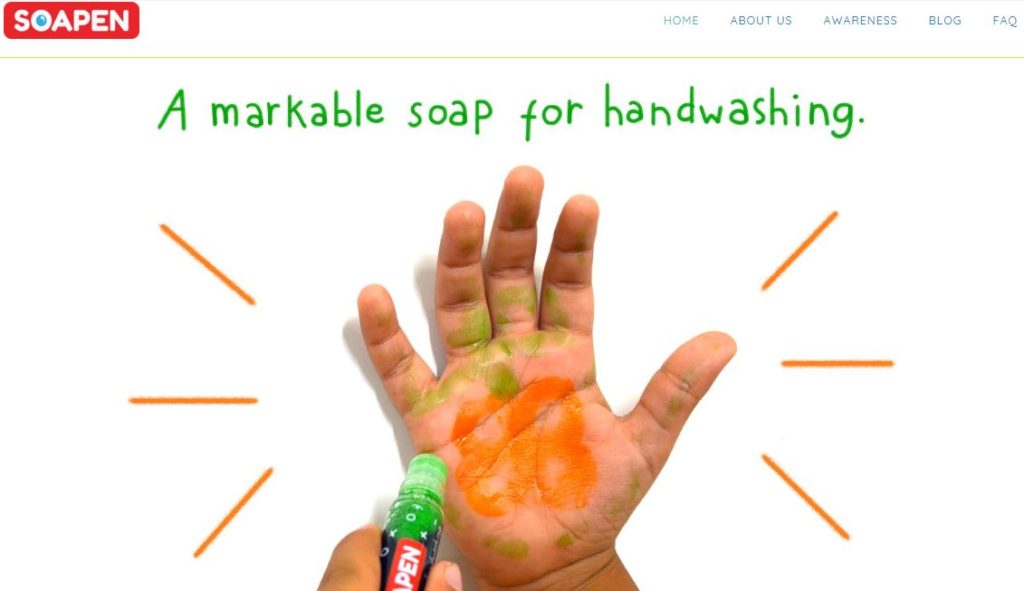 10 Biodegradable Sanitary Pads for Women
Sanitary pads are a basic necessity for women. However, most of them complain of irritation while using regular sanitary pads that are made from Most pads are plastic (90% content) and chlorine-bleached wood pulp. This is where an innovative business ideas has been becoming popular among women. (4)
Saathi pads are biodegradable and made from banana fibre. It does not contain gels, chemicals or synthetic fibres to prevent itching and rashes. These pads are bio-degradable and degrade within 6 months- 1200x faster than plastic pads!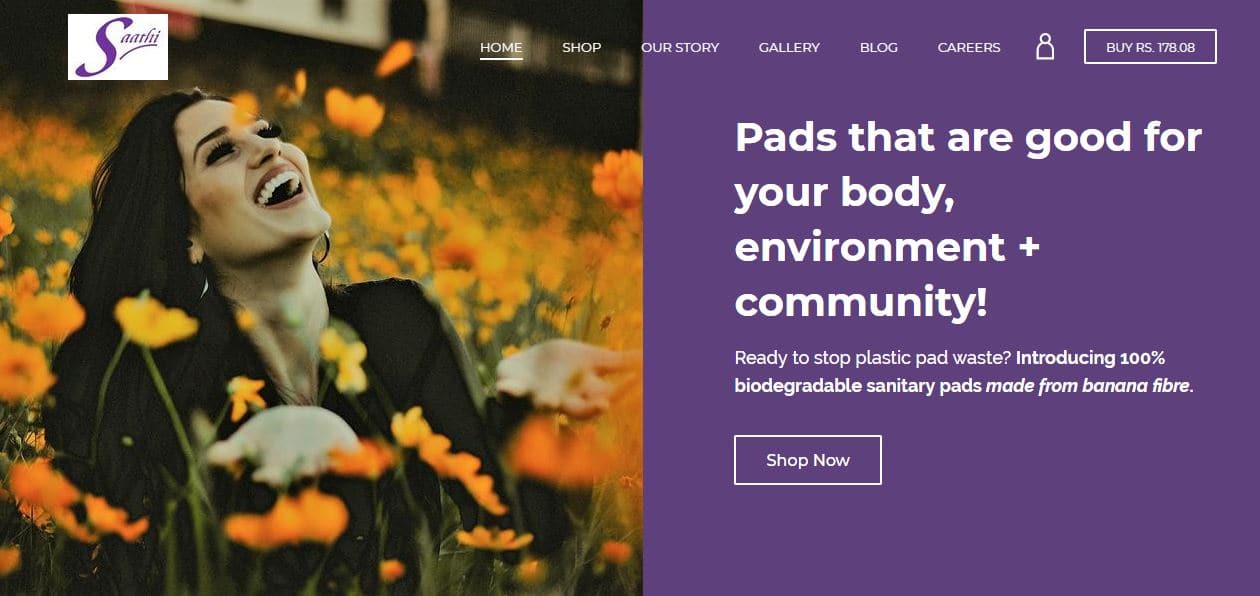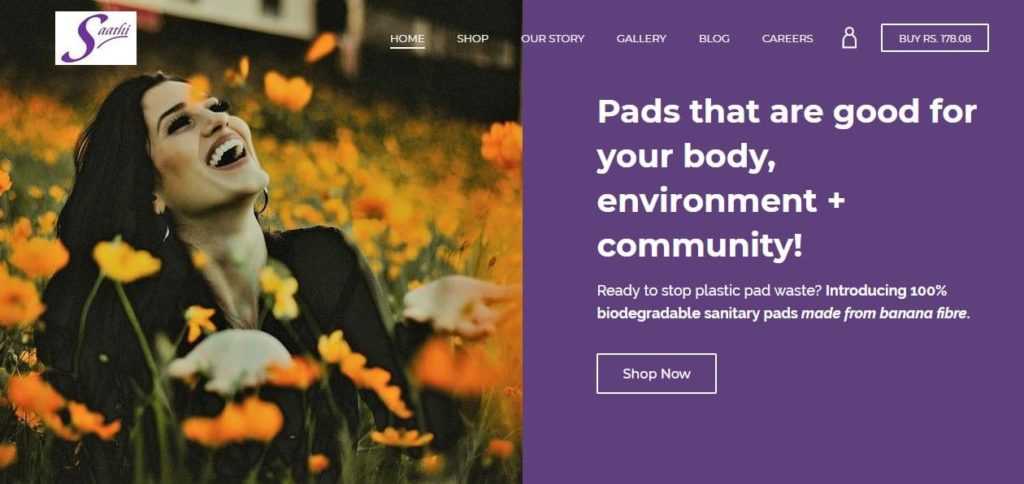 Innovative Business Ideas in Cleaning
11 Low-water washing machine
Water is a scarce resource. Availability of clean water is a big issue in many parts of the world.
Washing laundry is a significant use of water in the average home; accounting for 15% to 40% of the overall water consumption inside the typical household of four persons.
Needless to say, this could be an area where significant saving in water consumption could occur.
Therefore Xeros came up with a washing machine that uses 90 percent less water. This UK based startups groundbreaking washer relies on nylon polymer beads to remove stains from slightly damp clothes, instead of using agitation and large quantities of H2O.
At the core of the Xeros washing machine are the revolutionary little polymer laundry beads that make everything about this system possible.
These tiny, spheroidal plastic chips can absorb stains, stray dye, and soil, carrying them away from fabrics, resulting in a superior cleaning process that uses less water and chemicals than traditional commercial washing machines ever could.
With these laundry beads, the Xeros machine washes fabrics at lower temperatures, conserving energy. By combining lower wash temperatures with the beads' ability to absorb stray colours, you can minimise the risk of colour being re-deposited in your wash.
This means that you spend less time sorting colours. For laundries that process large volumes each day, this makes the washing process more streamlined, reducing labour and improving productivity.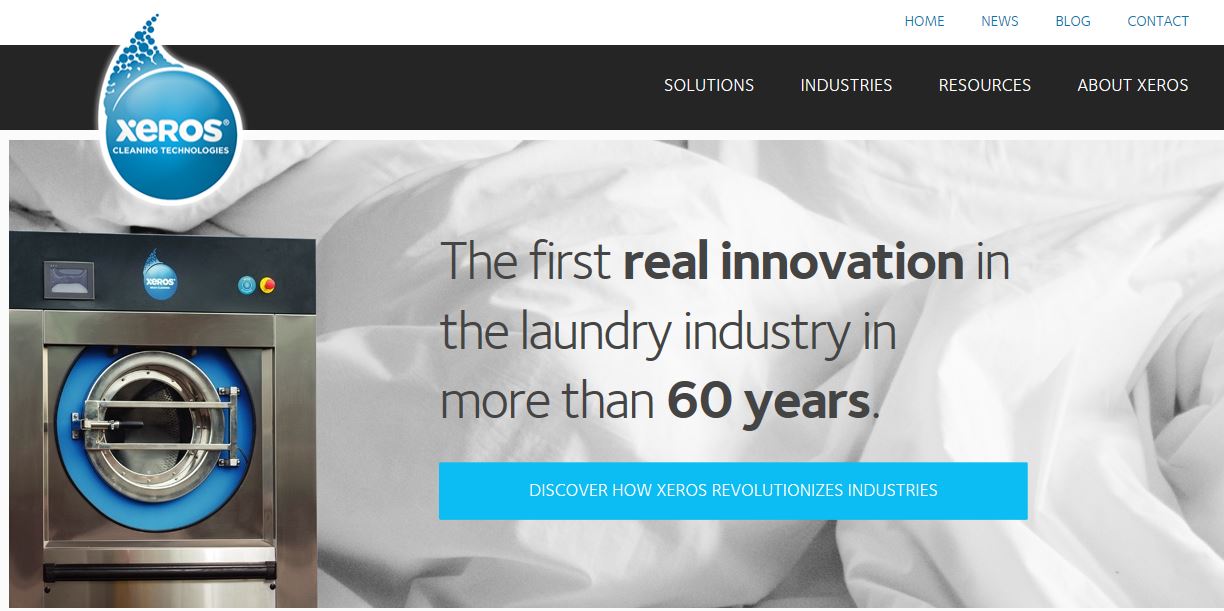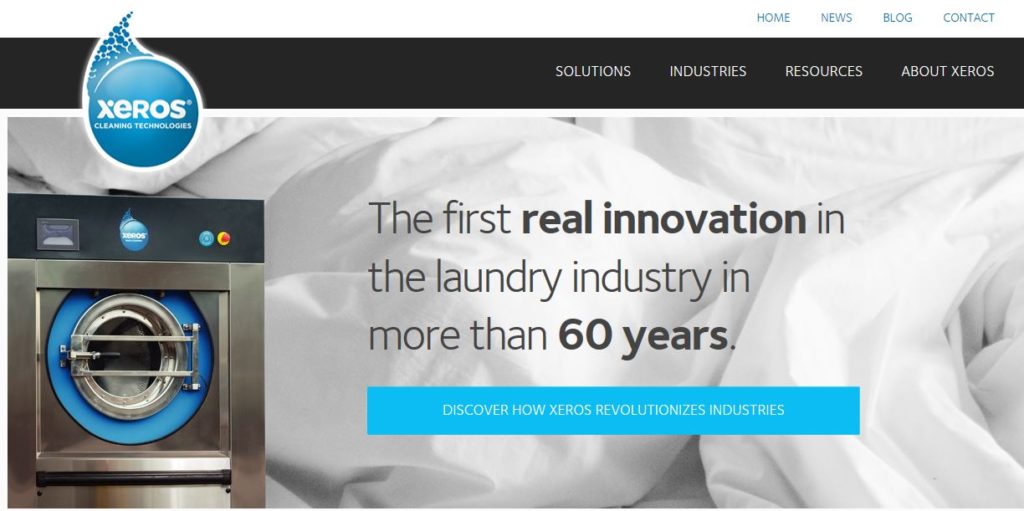 Innovative Food Business Ideas
12 Ayurveda and Yoga Inspired Food Products
Sattvik food is supposed to be light, nutritious, easy to digest and always freshly prepared.
The foods chosen for this diet bring clarity and balance both internally in the body as well as externally in the universe. A wholesome meal that doesn't leave you feeling drowsy for hours later.
This what Sattviko promises its consumers.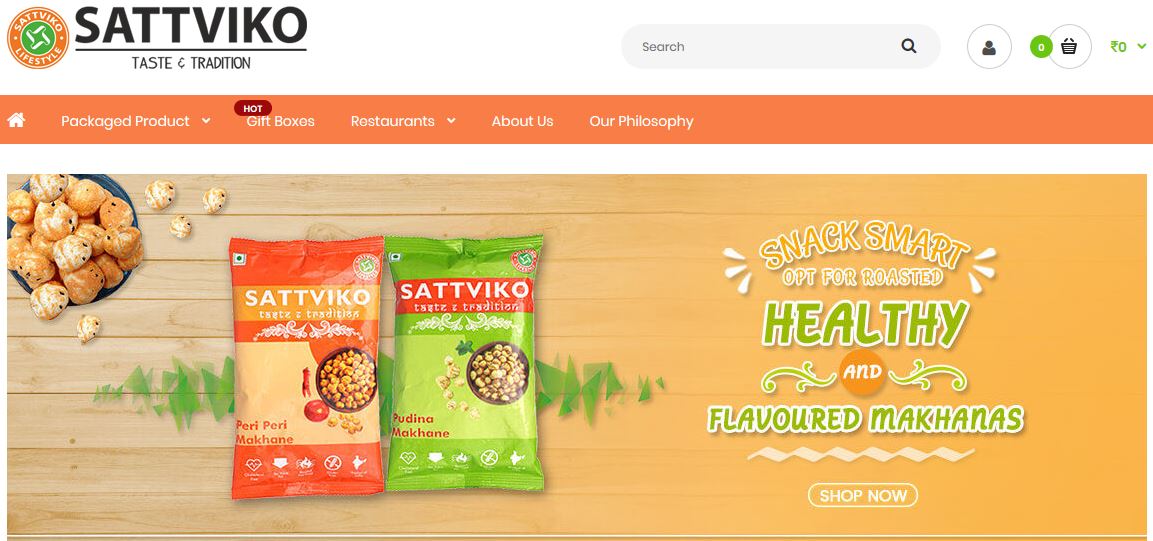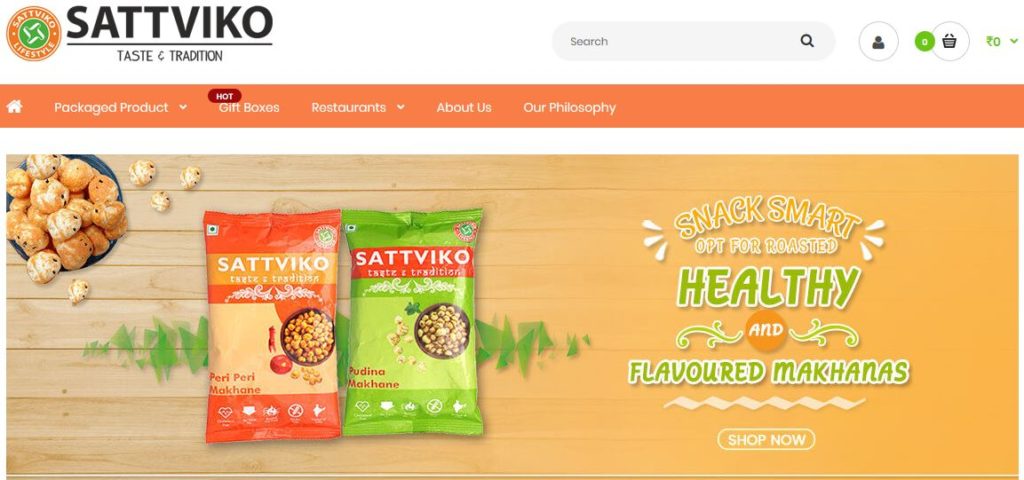 13 Fresh Fruits & Vegetables for Businesses from farm
Middleman controls the vegetable and fruits value chain in India. These middlemen also walk away with huge margins at the expense of farmers. As per estimates, a farmer gets only one-fourth of what the consumer pays.
Ninjacart is trying to solve this problem by bridging the gaps so that the farmer gets a good value for his produce and the stores get high quality goods at competitive prices. This Innovative startup has been helping hotels, restaurants, supermarkets and kirana stores source fresh fruits & vegetables, staples and FMCG goods directly from farmers and brands.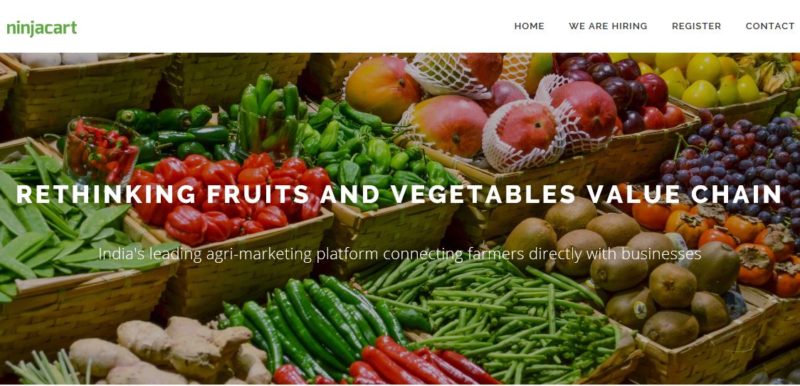 14 Y-Cook: Precooked Food without any refrigeration or preservatives
Well, I must say I do not know how they do it. But it is an exciting food business idea. Y-Cook, a food Technology Company has introduced minimally processed vegetables, lentils and fruits. Their products retain its natural freshness, colour, texture, flavour and nutrients for 12 months without any preservatives or additives or even refrigeration.
15 Leverage Love of Coffee
If you are a connoisseur of coffee and also love cold coffee, then Sleepy owl is your ultimate destination. Their freshly roasted specialty coffee is slowly brewed with cold water over 22 hours. This extracts all the goodness of coffee and leaves leaves behind the bitterness of traditional hot brewed coffee.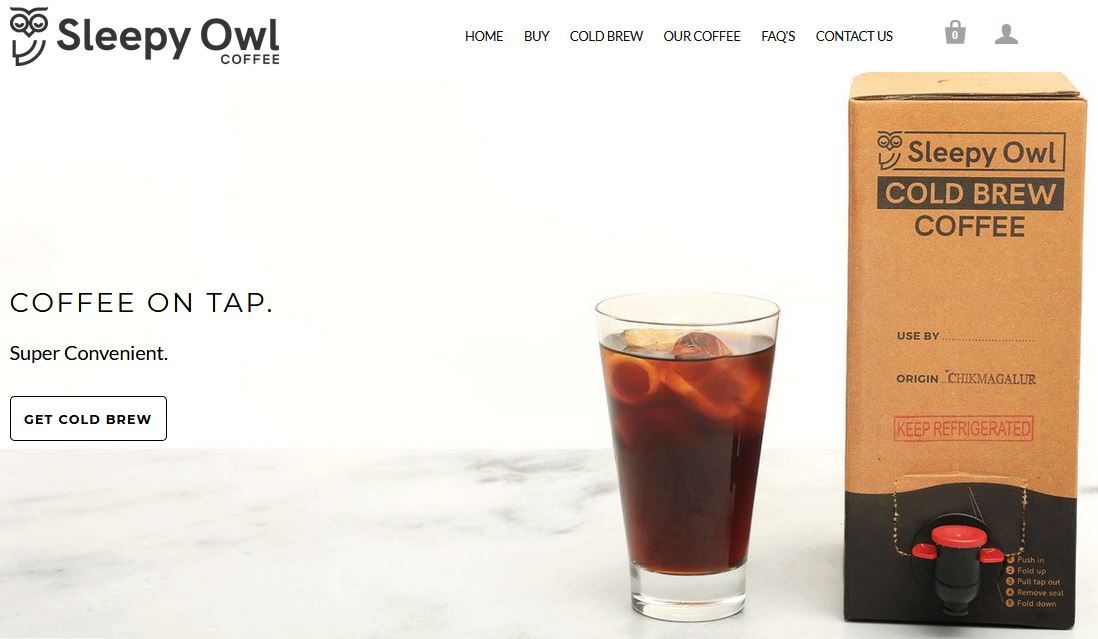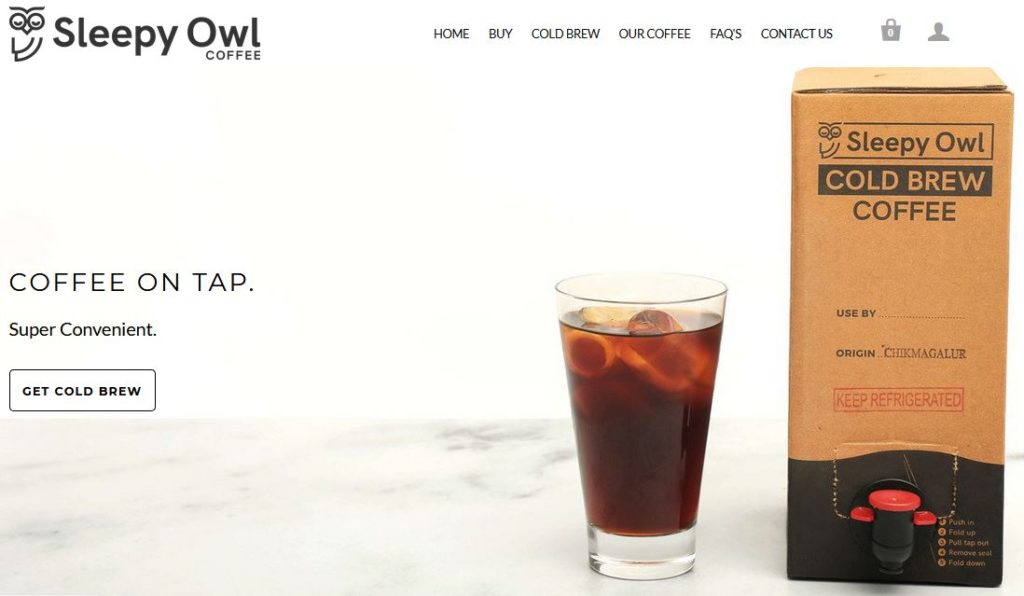 16 Grow your vegetables in your Living Room
If you are like me, you must be worried about the news of excessive usage of pesticide in farm produce. If you have ever thought of living in a farm to give your kids the best fresh vegetables, then Altifarm is for you.
Ergonomically-designed, Altifarm comes across as a one-stop solution for all constraints related to urban farming. Consisting of 3 or 4 tiers (depending on your preference), Altifarm provides 1sqm of space to farm while utilising only as much of footprint as a chair does. (5)
The shelves are height-adjustable, giving you the freedom to choose a variety of saplings. The farm is designed with a wall hugging rear and is fitted with wheels to provide mobility.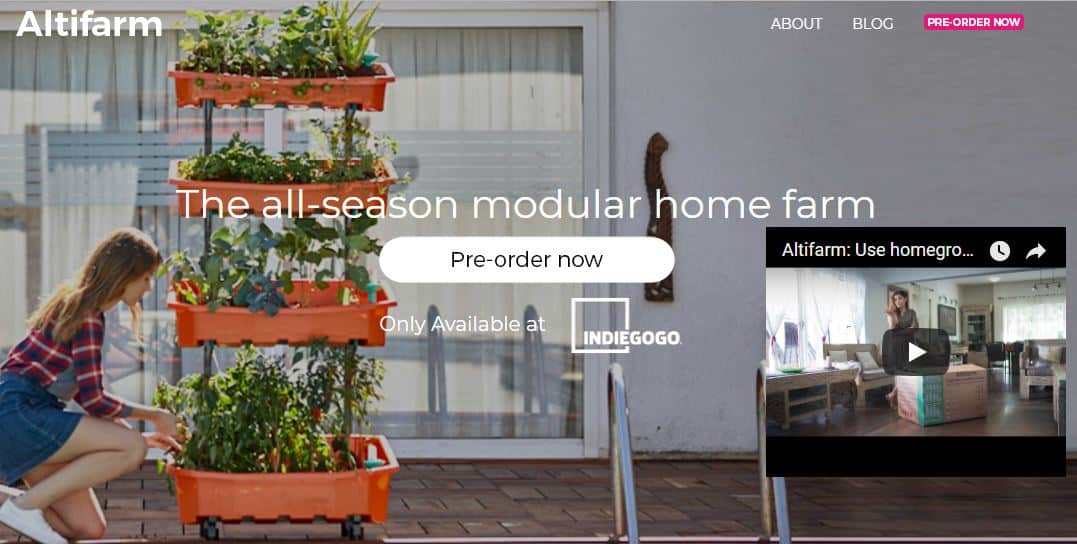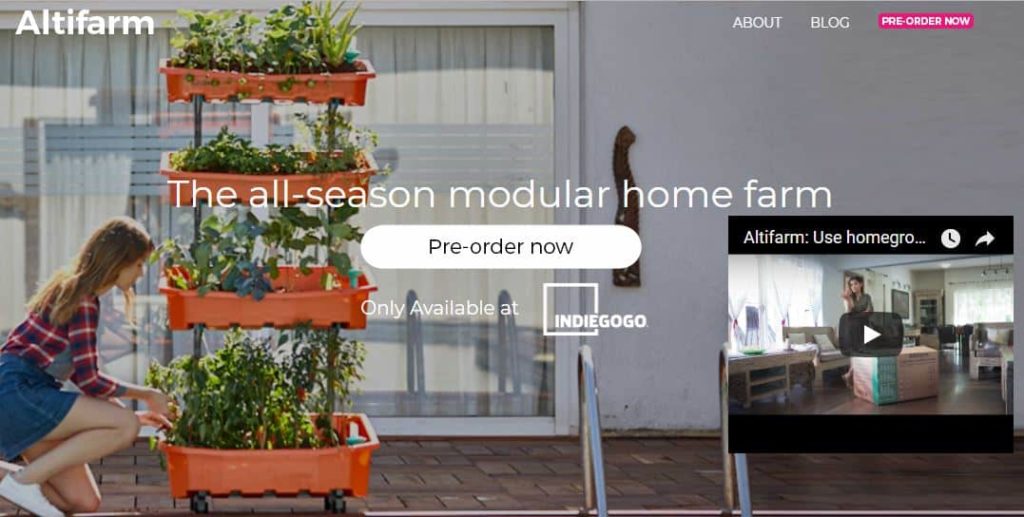 Innovative Business Ideas in Education
17 Online Education
You must have come across several platforms selling online courses such as Lynda, Unacademy and several others. However, there is one that really stands out. This platform is Khan Academy.
Khan Academy is an innovative business idea as it offers FREE practice exercises, instructional videos, and a personalized learning dashboard.
Their platform empower learners to study at their own pace in and outside of the classroom.
Khan Academy offers education in math, science, computer programming, history, art history, economics, and more. This platform has partnered with several prominent institutions from United States such as NASA, The Museum of Modern Art, The California Academy of Sciences, and MIT to offer specialized content.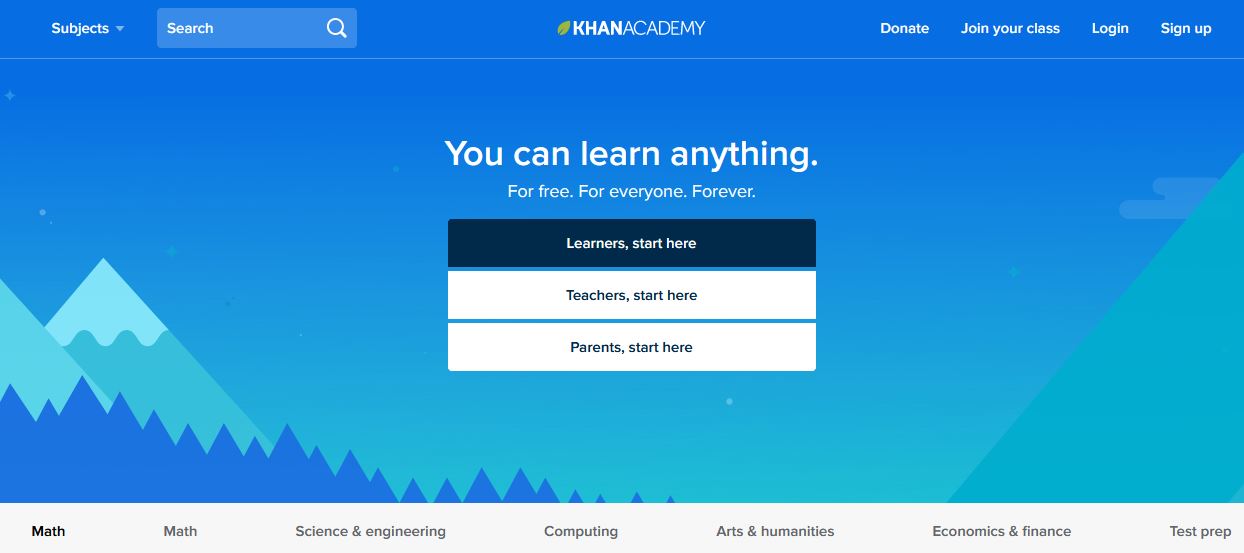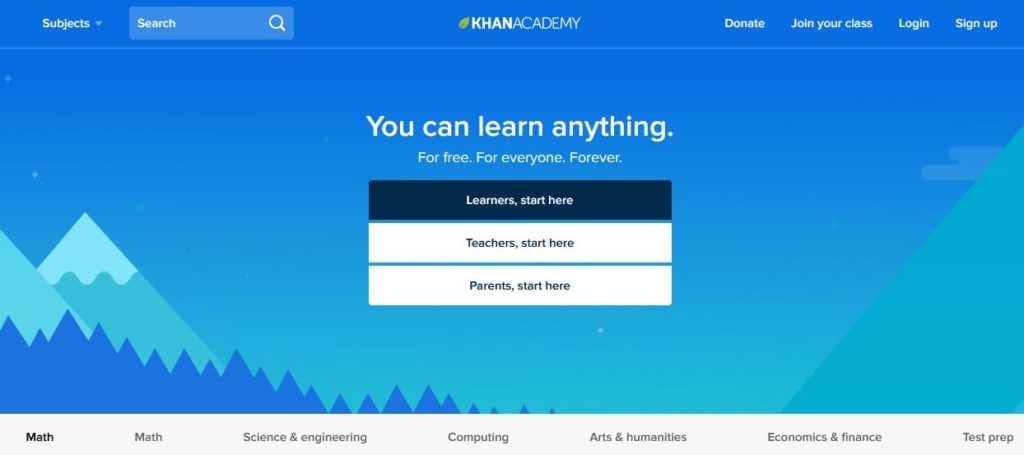 Innovative Business Ideas Supporting Small Businesses
18
Peer to Peer lending marketplace
India is shifting towards digital payments and that has helped FAIRCENT a lot to grow its fortunes in recent years. The company that started its operation in 2014 is an innovative marketplace for peer to peer lending.
It provides a transparent, technology-driven platform for borrowers and lenders where they interact with each other and decide upon mutually agreeable rate for their transactions. The platform helps customers get cheaper loans after verifying their creditworthiness. It also benefits lenders to earn best possible returns on their investment.
Take Away: If financial space is something that gets you going and you have got enough skills to test the waters, this is your best bet to earn money online.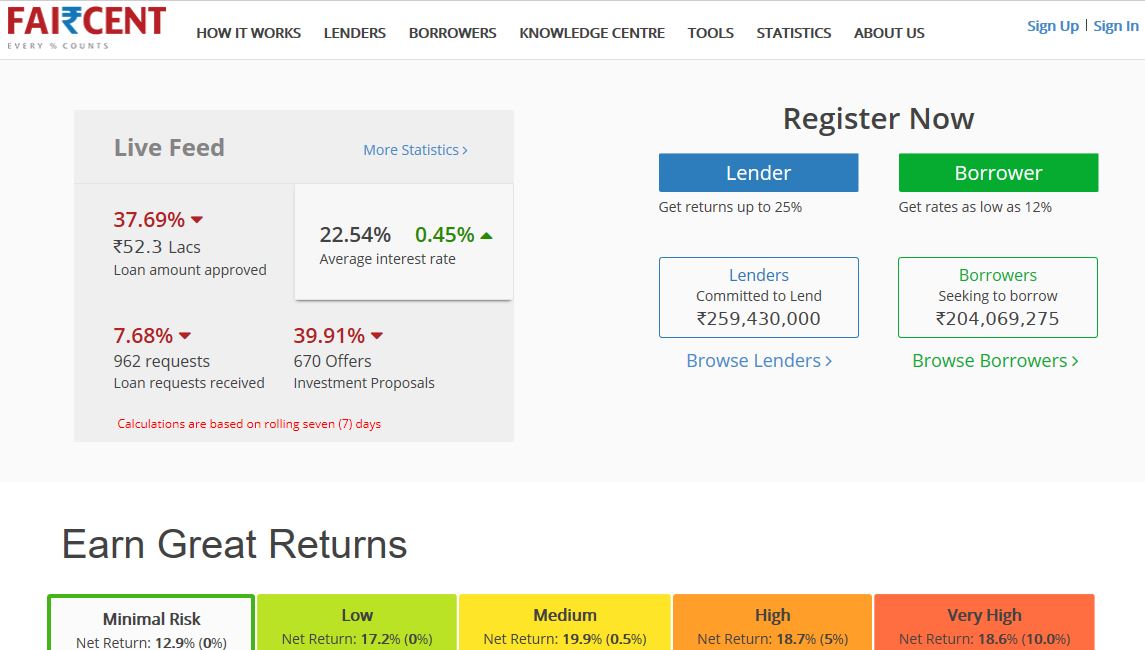 19 One stop Restaurant Management Tool: Toast
With increase in working / travelling population restaurants are becoming omnipresent all over the world. All these restaurants need several technology interventions to operate efficiently. While large restaurants have resources to build their own system or integrate with large point-of-sale providers, small restaurants often lack there.
This is where Toast comes in picture. Toast offers a point of sale system designed for restaurants. It is built on a cloud-based platform.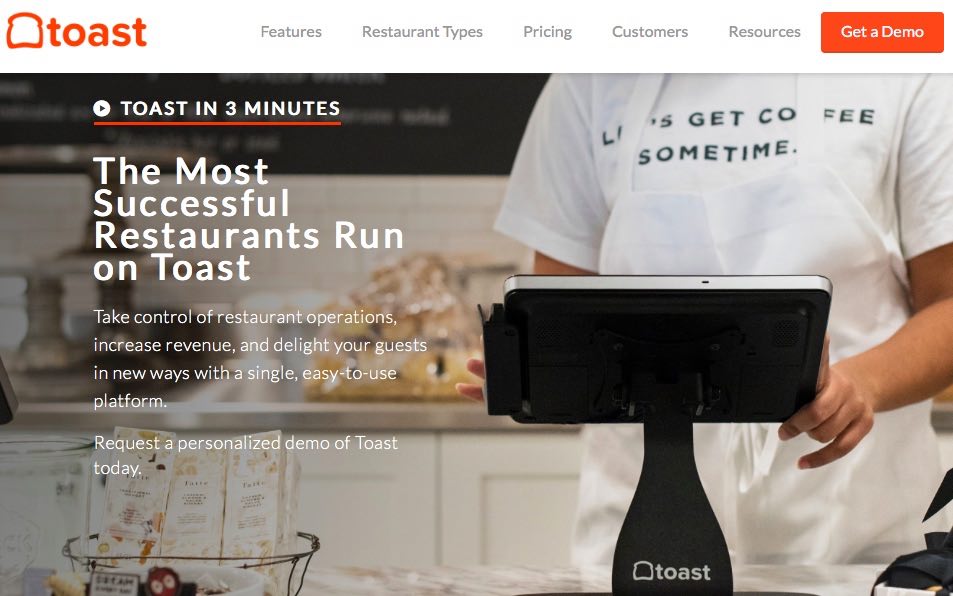 Innovative Business Ideas that are revolutionizing cities
19. GetMyParking: End of parking woes
Parking for automobiles is one the single biggest challenge cities are facing today. It is estimated that 30% of road congestion and pollution is caused by vehicles looking for parking. (#)
This is where GetMyParking emerges and looking at ways to resolve the urban parking problem.
Your TakeAway: Can you identify a business idea that resolves the problems of rapid urbanisation. If yes, it could be something that may really work.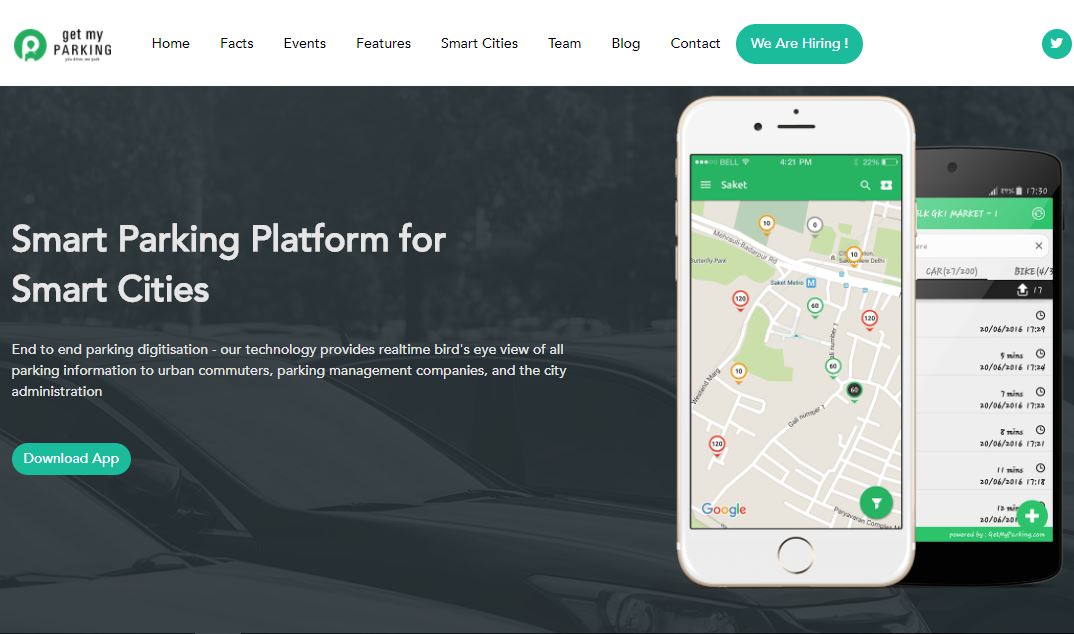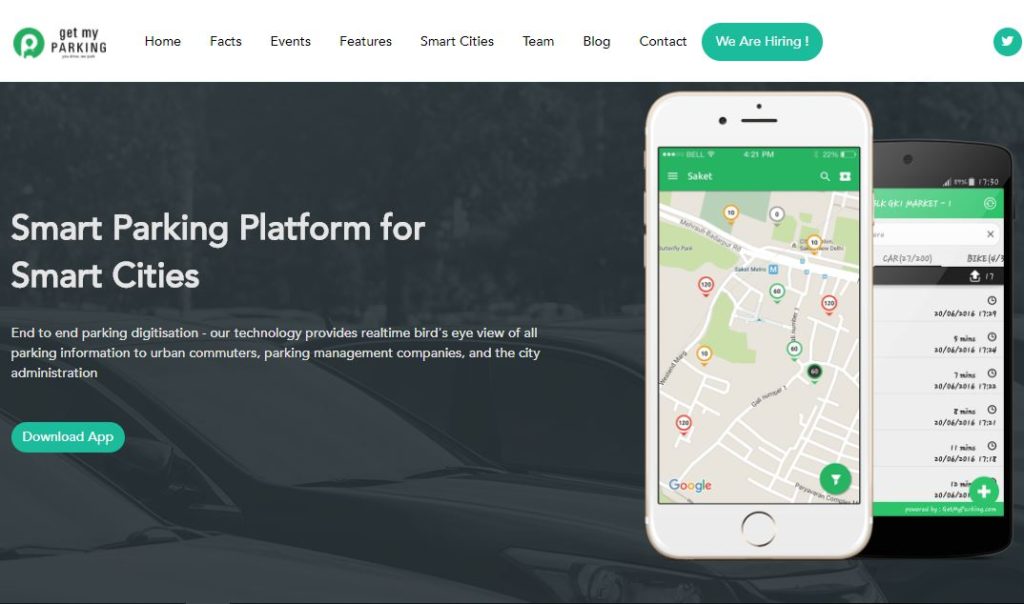 20 LinCodes: A Digital Address that is better than GPS
Our cities are spreading rapidly and with the spread emerging areas no one has heard about. That is why GPS is considered to be a blessings by most of us. It takes us straight to the destination we want to go, most of the times.
However, at times GPS take you straight to a place, which is the end of the road.
Now move beyond Pin codes and even coordinates as you have LinCodes. LinCodes are available from a mobile app with Google Maps as the foundation. LinCodes stands for "Location Index Number" and it is a unique 12-digit digital address.
These digital addresses have been generated by the startup by dividing the entire geographical expanse of the country into a grid of 10×10 ft squares and these segmented areas have then been given a unique numerical code as an address. (#)
Summary: Innovative Business Ideas
While everyone understands that very few startups become a big business. But remember everything starts small. I am quite sure that some of the above mentioned unique and innovative business ideas will grow into billion-dollar companies. So stay tuned for more such ideas in the next update of this blog post.
Save
Save