In order to understand the basic difference between a blog and a website let us first understand what the two are:
What is a Blog?
Blogs are logs on the web that are catered to by individuals, groups or organisations with regular entries in the scape of write-ups and visuals, commentaries, personal diaries, social and political views, photography, videos (Vlogs) and anything and everything you can think of.
It is all up to the organisation or the blogger to mould the blog in the way they want to. There is no formal regulation as such. The arrangement on the web is in reverse chronological order generally. A blog typically has the most recent content at the top followed by previous content.
A blog is not difficult to start, you need to have a free hosting of WordPress, Blogger, etc. The best part is that these domains are free and you don't need to start everything from scratch, there is a set of design templates available for your consideration.
A blog thrives on new content and the more updated a blog is, more attention it seeks. It does not mean that you can write in scraps all the time, people actually love reading blogs from all over the world!
Features of a Blog :
Content updated regularly
It is not formal as a website is
It is interactive in nature
Informative and Educational too
Interactivity based between consumer and industry
How to identify a blog?
There is a chronological listing of blog posts and the commenting system invites a lot of readers to read and share their opinions for better communication. Blog posts are archived by dates, category, author, tags and subcategories.
They have RSS (Really Simple Syndication) feeds for posts and/or comments for feed readers like Feedly etc.
Examples of a Blog –
Techcrunch, Mashable, Cnet, Engadget, Boing Boing etc.
What is a website?
A website can be anything you want it to be. A website is a conglomeration of many landing pages, unlike a blog which has just one home page. A website may be complemented with a blog but it would do more than just that. A website needs to be developed from the front end and back end of coding.
The more features you want on your website, more is the cost of buying that plugin. Fully functional websites usually require time and cost a lot as it is to be built from the base up. With platforms like WordPress and Adobe Dreamweaver, you can easily build your own website.
A blog can be a part of a website, as a separate page which is linked to the homepage. A website is a bigger aspect that can have as many landing pages as needed and as many features as required.
Features of a Website
Static Content
Formal and Professional Engagement
Interactivity does not comply. This is one-way communication.
Transactions can be processed
Communication oriented
How to identify a website?
A website is a home page that displays content from several sections of internal website pages or landing pages. It mostly has a design portfolio of work. A blog might be a part of the website but not necessarily the whole thing. An FAQ page is a must so that readers can browse in to get more information.
A page of client testimonials and feedback, a page of company's terms and privacy statements pages, a contact form that allows visitors to get in touch and a services page that displays what they have to offer for the visitors.
Examples of a website –
Box, Evernote, Facebook, Wikipedia etc.
What is the difference between a blog and a website – Hear it from the Experts!
We asked experts about what they prefer- a blog or a website. They pointed out several factors that a writer needs to keep in mind while making that decision. Here is what they said.
A Blog is just a portion of a website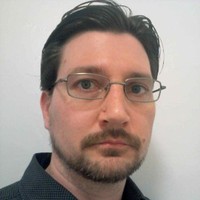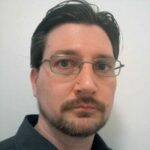 "A blog is almost always just one small portion of a website. However, a company may choose to host its blog (or just have a blog) on a different platform, like Medium, for example.A standalone website is best for companies. On a website, you can provide all the information your customers need in a persuasive way that sells your products or services. Blogs are generally meant for informational purposes only.
You also don't need to constantly update a website. Once you get your content in place, you can leave it and concentrate on marketing it. A blog requires constant and consistent updating.
Website pros: It gives you a permanent home online that people can explore in any way they choose; Does not require constant updating on a regular basis; You can choose to add a blog anytime you want; It gives your company more of a legitimate presence online than just a
blog.
Website Cons: There is no opportunity to provide your customers with new, valuable information unless you create a permanent page on your site; If you don't update your site regularly, it can affect your SEO.
Blog pros: Gives you an opportunity to constantly push new, valuable information out to your prospects and customers; Showcases your expertise on a regular basis.
Blog cons: Having to constantly update it means it can take time and effort away from other things like marketing; Less of a legitimate presence online (unless your blog is part of your site); Blogs are less easy to navigate for information," says Rob Swystun, communications consultant, robswystun.com
The difference lies in the usage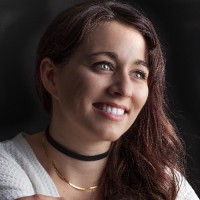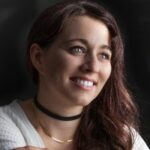 "While most brands have their own blogs or sites, the main difference is how you use the site, and how you distribute your content. For sites looking to be information centres and boost their SEO Blogs are a necessity. For conversions, your main website should be more formal with the clear intent of converting instead of informing.
Depending on your services or your industry it may make more sense to run out of a blog if you are more a news hub, but for sites with products and services, you need to have a website to convert visitors into sales," says Catherine Way, marketing manager at Prime Plus Mortgages.
Blogs are more personal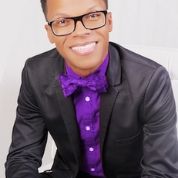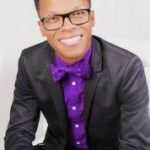 "Most authoritative sources distinguish between websites and blogs, noting that "blogs" tend to be regularly updated webPAGES (not sites). Most blogs are written in more conversational styles and include personal reflections, anecdotes, hyperlinks, videos, and pictures created by the author. For instance, I've written blogs for our website about workplace issues as a CEO (i.e., advice to other CEOs) or "5 Things" general audiences should know from our research.
Our website, on the other hand, is the primary online presence of the company and it's where potential customers, clients, and visitors will go (or be directed) to learn more about the firm, what we do, services we provide, and how to connect with us, to name a few things. You can access our calendar of events, staff bios, and social proof (i.e., testimonials from clients).
Given our mission and scope of services, we have both. Our website is the main online portal or "face" of the company, while the blog provides a space to park and share our ideas, proven practices, and lessons learned. They play distinct roles in helping us achieve our mission. Interestingly enough, my communications team generates SEO and traffic reports monthly for the site and blog(s). It's clear that each appeals to different audiences and attracts different responses from visitors says", Dr. Terrell Strayhorn, CEO, Do Good Work.
Product vs content- the difference between blog and website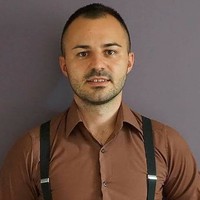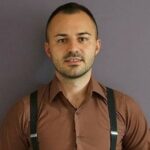 "A good way to think about a website is in terms of it being a virtual store that sells products and/or services. A website is a perfect forum to self-promote and advertise. Promotion and buying and selling are exactly what people expect when they visit a website. When they are at the point of making a purchase of some kind, they go to a website that will satisfy their needs. Once a person has purchased something from you, there is no potential for interactivity so the relationship will never have a chance to develop and grow.
A blog, however, is constantly supplying potential customers and existing customers with interesting and useful content and the blog enables them to interact with the blogger and the discussions that they have together can be potentially unending. Not only can you and your customers have discussions but they can also ask questions that you can answer.
So usually, it is advisable to have both for the best traffic results", says Nikola Baldikov, Digital Marketing Manager, at Brosix
WordPress Blog vs WordPress Website
The new trend emphasises on the building of a website with blog software (generally called CMS or Content Management Systems) like WordPress. WordPress was earlier used just to build blogs, however, today a comprehensive website with or without blogs can be built with WordPress.
CMS has the capacity of providing you with static web pages and blog pages too. For a good website to build up, both are necessary for the success in online exposure. This allows you to design a web presence that contains a traditional website and a blog using one tool at service.
Other benefits of such websites are:
Homogenous look and feel
Ease of SEO Optimisation
Ease and speed in designing and developing a web presence
Sharing of add on plugins between the pages and posts.
Ease of maintenance and updating of content as the entire thing is based on a content management system (CMS)
Blog or website: which is better?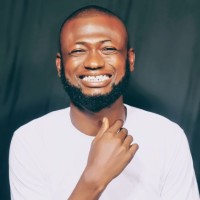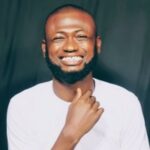 Khris Steven from Khrisdigital says, "The major difference between a blog and a website is the way the data is being presented and the format of contents on both.
They are two different things altogether.
A blog is dynamic in nature while a website is meant to be static. Blogs are always chronological in display and frequently updated that the new posts appear on top WHILE websites are static and can mostly organize in pages.
Although, a section of a website can be used as a blog.
In summary – a website can be used for showcasing a brand, it's offers and services, more like a landing page. Whereas a blog can serve as an informational content hub that attracts organic traffic.
In deciding which one is suited for me:
It all has to do with my marketing goals and the type of campaigns to implement in my business.
If my major aim is to create an online portal, portfolio or set of pages to display everything about my business or run an advertising campaign to gain awareness or sales – then a website would be the best option.
On the other hand, if my aim is to drive organic traffic from search engines as well as educating my target audience through informational contents – then blogging is the way to go.
Pros of having a website:
Helps a prospect understand what your business is all about from single page or a few sets of pages.
Can serve as a landing page that sells your product.
Cons of a website:
Doesn't attract organic traffic
Requires coding, graphic and web design experience to get a good website
done.
It takes time to put together
Pros of a having a blog:
It's SEO friendly and attracts search engine traffic
Blog posts helps educates your prospect, builds the relationship and nurtures
them to buy
Requires no design skill
Cons of a blog:
Can't serve as a landing page
It's not advisable to run a conversion ad to a blog post
Blogs take time to rank
Writing of blog posts isn't an easy task."
Your goals should decide your needs
"It honestly depends on your goals. A blog is great for supplying a lot of great evergreen content or time-based articles where you want to get some sort of feedback or already have an audience. A website is better for selling a service and/or product. Now, because many companies like ourselves not only sell a product but also provide content, we have both and it works out very well for us.
The website helps with sales and making a profit to keep our business running. The blog helps with interacting with our audience and attracting new potential customers by supplying information that they are interested in. If you are a business, the best path is to implement both. That will give you the greatest advantage over your competitors", says Celeste Huffman, from Roger & Hollands.
Do I need a Blog or a Website- A million-dollar question!
Firstly you need to decide what is it that you really want? If you are just content on creating new content every day for others to read and give their opinions on then ideally blog would be a better choice for you.
If you want a full-featured online portal with many abilities and possibilities then you should probably go with a website. But you should be definite about your services and the nature of your website before you jump into making one. Also, a good deal in coding is a must pre-requisite.
Blog vs website for small businesses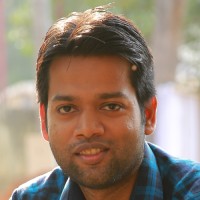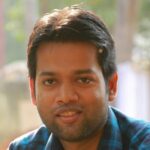 "A website is designed more from the perspective to help a potential user understand your service offerings/products, about your brand (vision, team, etc) while a blog is more geared towards educating & nurturing your target customers.
Having a website is a must if you are a B2B, ecommerce store or even a consultant or freelancer who is providing specific services.
However, if you are an affiliate marketer or a blogger who earns through selling ad space or via affiliate product sales and who doesn't necessarily have a service offering, then having a blog becomes more important than a website.
The pros of websites and blogs are that if designed & marketed well, both can drive business leads, drive more visibility for your products and if they convert, revenue to your business.
Cons of starting either a website or a blog are that both require investment and maintenance. Majority websites aren't plugged and play where you can just build the website and then it runs and brings business in autopilot mode.
If you are a blogger, you will need to regularly update existing blogs and continue adding high-quality content. Also, both websites and blogs require some form of social media marketing, email marketing or SEO for visibility.
You will additionally need to have good images go with your posts and for a website, you will need to have a copywriter who writes great copy to improve your conversion rates. Then you need to add in the cost of hosting, images, web developer & designer costs etc. So there are additional costs involved.
Some businesses might be traditionally operated in the offline space or which don't get traction online. There could also be a case that with too much competition online in your niche, getting a decent ROI from building a website or blog might be difficult. So that could be a potential con", says Collin Davis, Blue Digits.
FAQ's
1. Blog vs Website difference
Blogs are logs on the web that are catered to by individuals, groups or organisations with regular entries in the scape of write-ups and visuals, commentaries, personal diaries, social and political views, photography, videos (Vlogs) and anything and everything you can think of.
A website is a conglomeration of many landing pages, unlike a blog which has just one home page. A website may be complemented with a blog but it would do more than just that. A website needs to be developed from the front end and back end of coding.
2. Is WordPress a blog or website?
WordPress is neither a website or a blog- it is an open-source content management system. It is used to develop websites. It is a widely used platform and is user-friendly. Even if you don't have any knowledge of programming, you can still use WordPress to design and update your website.
3. How is a blog different from a website?
A website is a collection of webpages which acts as a one-stop-shop for all the information on the brand or company it is representing. It may contain a blog. Websites are not updated as regularly as blogs. Websites are often used as shopping portals, which enables visitors to make purchases, and the is often optimized for sales.
A blog, on the other hand, is more informative in nature and may even be more informal. It is more about what the reader wants to read about- and less about the symbolic representation of a brand. On a blog, content is updated regularly and arranged according to date.
4. Facebook vs Blog vs Website
Facebook is a social media platform. It is a website where you can post your content under your profile. However, there are moderators and algorithms who decide whether what you post is good to go or not. You can add your friends on Facebook, and decide on the audience who can see your posts.
Blogs are logs of whatever content you write. You can post videos, articles, pictures- or anything you want. Blogs can be informative and entertaining- the content they host reflects what the readers want from the writer. Blogs are updated regularly and are more personal and informal in nature.
Websites often contain blogs. Websites act as visiting cards for brands. They provide a snapshot or profile of the brand they represent, relevant corporate information, and often showcase products for sale. Websites are not updated as often.
5. Blog or Website for business? How to choose one.
Whether you need a blog or a website depends on what your goals are and who your audience is. If your purpose is to write often and inform/entertain your readers, go for a blog. However, if you want to provide a professional snapshot of your brand or corporate information, or list items for sale, you need a website.