Payment Gateway for Recurring Subscription Payments without an OTP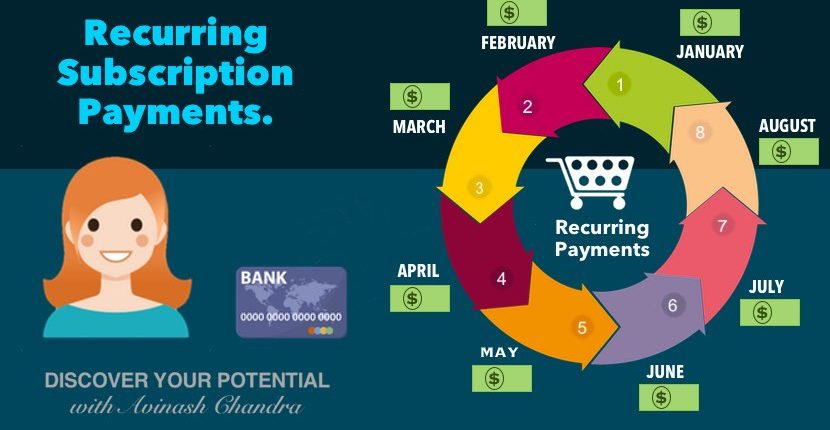 Are you looking for Payment Gateway for Recurring Subscription Payments without an OTP in India. This is one something all the startups ask who want to charge recurring Subscription Payments in India?
How do I enable Debit or Credit cards transactions online without OTP?
How to do Credit or Debit Card Transactions without OTP?
All of us in India have gotten used to OTP (One time Passwords) to authorise any online transaction. Therefore, when we are exposed to one click transaction on amazon.com, we think it is some particular application of Amazon, which enables them to do it.
Have you noticed that on amazon.in one click transaction facility does not exist.
While others, who have explored payment gateways or bankers believe that OTP is a must and an online transaction can not be done in India without it.
This impacts the viability of e Commerce businesses who want to provide subscription based services for their SAAS application or magazines or even products in India.
Have you noticed that Amazon India's subscription model does not have prepayment facility? You have to opt for Cash on delivery necessarily.
Therefore, if Amazon India is not able to do it what can you do as a start up business.
RELATED ARTICLE : Top 10 Payment Gateways in 2017 – Choose the Best for your Business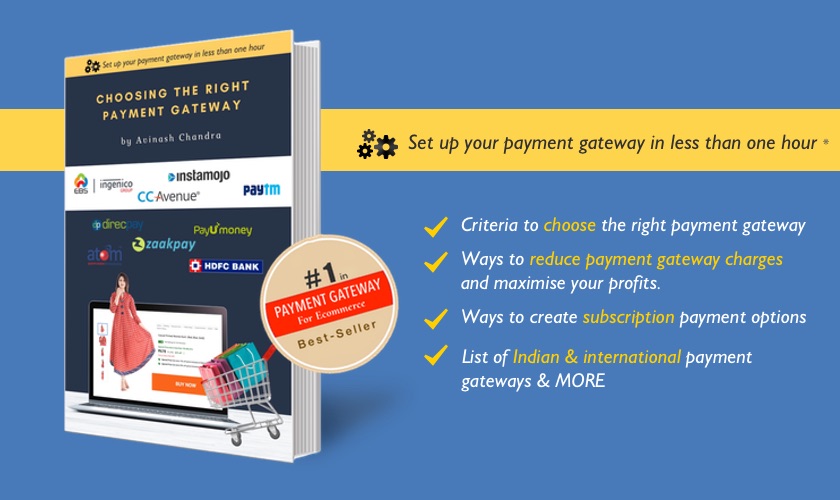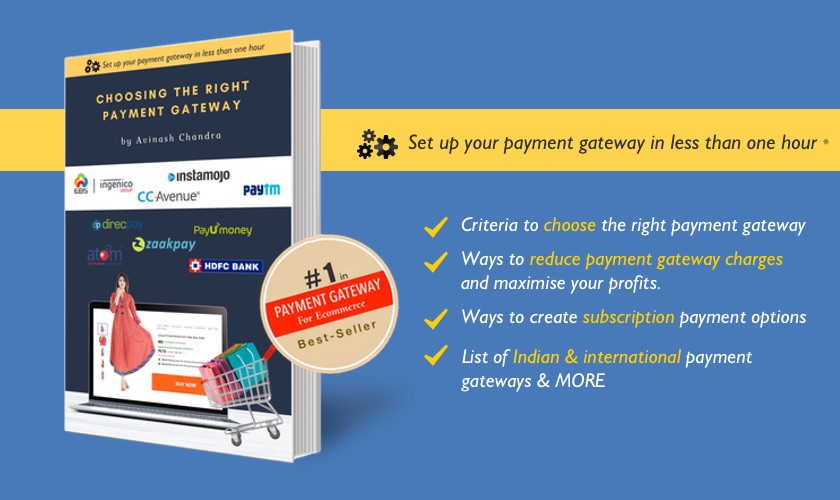 Need of Subscription and Recurring Payments
Recurring Payments are a type of transaction that allow the merchant to process multiple authorizations for the same buyer. Recurring payment can be either multiple payments for a fixed amount or repeated billings.
Global Digital service providers such as MailChimp, Aweber, AWS, etc. have been offering services where a user pays for subscription of the services on a monthly or quarterly or yearly basis.
Service providers based outside India charge in US$. Their payment processors charge a subscriber on a regular interval without any intervention from the service provider.
Such an automatic subscription fee payment facility was not possible for Indian service providers. In India, a buyer needs to authenticate payments with the second factor of authentication.
What is Two Factor Authentication
Two-factor authentication (2FA), which is also known as two-step verification, is a mechanism to build an additional layer of security in online transactions.
To make any online payment the user needs to provide two authentication factors to verify their identification.
In contrast, the single-factor authentication (SFA), a user just needs to provide only one factor typically the CVV number on their credit or debit card.
In the case of the two-factor authentication, a user provides his CVV number and a password or an OTP (one-time password) to verify that he is the one who is doing the transaction.
With the introduction of Two-factor authentication (2FA), it was difficult for attackers to do a fraudulent online transaction.
In fact as a consumer I like the two-factor authentication. It adds to my peace of mind when I do online transactions. But yes, as a merchant it is somewhat of a disadvantage compared to the single-factor authentication.
Why 2FA was hindering Recurring Subscription payments in India
Indian vendors could not charge their customers for subscription with an India issued debit or credit card as the second transaction required re-verification again from the subscriber.
Therefore, most of them went ahead with International payment gateways such as Paypal and stripe to receive the payment. International payment gateways charged the user in US$ or any other foreign currency. As these payment gateways were based outside India, 2FA was not applicable to it.
Is RBI not allowing Recurring Subscription Payment
Please note that recurring subscription payment is not banned by the RBI. In fact, it is very much possible. However, Banks and payment gateways are not offering such services. It is a belief that allowing the single-factor authentication (SFA) could lead to associated risk of charge backs which could be very expensive.
So why is single factor authentication not common in India? Because the Indian banks think it is too risky. Never mind that the whole world is okay with it.
Recurring Subscription Payment processors in India
After a lot of research I have found two India based payment gateways providing Recurring Subscription payments in India:
CCAvenues: CCAvenue offers recurring Invoice processing. For the processing to happen, the merchant needs to set up recurring invoice once along with its schedule. CCAvenue will automatically generate and send them out weekly, monthly, quarterly or annually as per the schedule created by the merchant. The merchant can also add payment terms, invoice items, tasks, descriptions, and taxes, etc.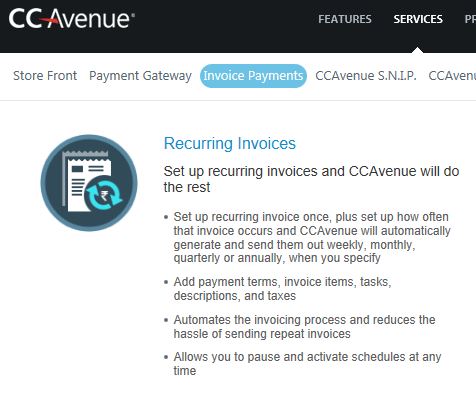 Razorpay: With Razorpay a merchant can collect recurring payments in India or abroad. This happens without manual intervention of the merchant or the customer. Below is the process flow of how Razorpay does this:

A subscriber signs up on the merchant site for the subscription and selects a payment plan.
At the time of the first payment, customer fills up the card details and agrees to apply for recurring payment through a checkbox.
If the customer has an Indian issued credit card, the first transaction will go through a standard 2FA flow (OTP / Mastercard Secure password / Verified by Visa Password)
If an international customer, the transaction will go through without 2FA.
Through backend APIs, at the initiation of the transaction, merchant automatically let Razorpay know transaction specifics such as amount, schedule and the duration of the recurring plan.
Razorpay deducts the amount automatically (without any intervention from the customer) on the specified date from the customer's credit card and sends them a confirmation of the same.
To use this service you need to reach-out to Razorpay team through this form.
UPI will change the Recurring Subscription Payments Scenario
In India, debit and credit cards are the primary medium of a digital transaction of subscription payments. However, with UPI all this will change. UPI (Unified Payments Interface) will be a lot more smoother for recurring payments as it allows pull-based transactions.
With UPI, a merchant just needs to initiate a transaction from their side to debit a recurring subscription payment. Once the demand is there, the subscriber will receive the request to authenticate with an m-PIN. Making it much more seamless without requiring the need of a bank account or credit card details.
UPI will allow a customer to stay in charge of the transaction he wants to approve. Recurring subscription payments, which happens only on credit card today may start happening on debit cards as well.
Hope now you understand the recurring payment model. Any doubts & questions are welcome. Just leave your question in the comments.
🙂
Here are hand-picked articles to read next:
Save
Save
Save