If you want to extract maximum benefit from your SEO efforts, you must know about the meta description. Wondering, what is a meta description and why should you pay attention to it?
Let me tell you, a good meta description is essential if you want your web page to consistently rank high on the search engine result pages.
What is a meta description
Meta description is something which could help you beat Google's search algorithm. So let us understand what a meta description is and how to write an effective one.
What is a meta description in SEO? When you input a search query in Google, you see many website links turn up. Each link comes with a short page description displayed just under it. That is the meta description for it.
Meta description length for SEO
A meta description is a snippet of around 160 characters which gives a summary of the content on a page. It is actually an HTML tag- and if relevant search keywords are included in the meta description, people are more likely to click on your link.
For example, if you post a recipe for white pasta sauce, and your meta description says that this page will give you the best home-made white pasta sauce recipe- your target audience will be more inclined to click on it. If you leave that description part blank, your audience may not understand what your page is all about, and may simply move to the next one.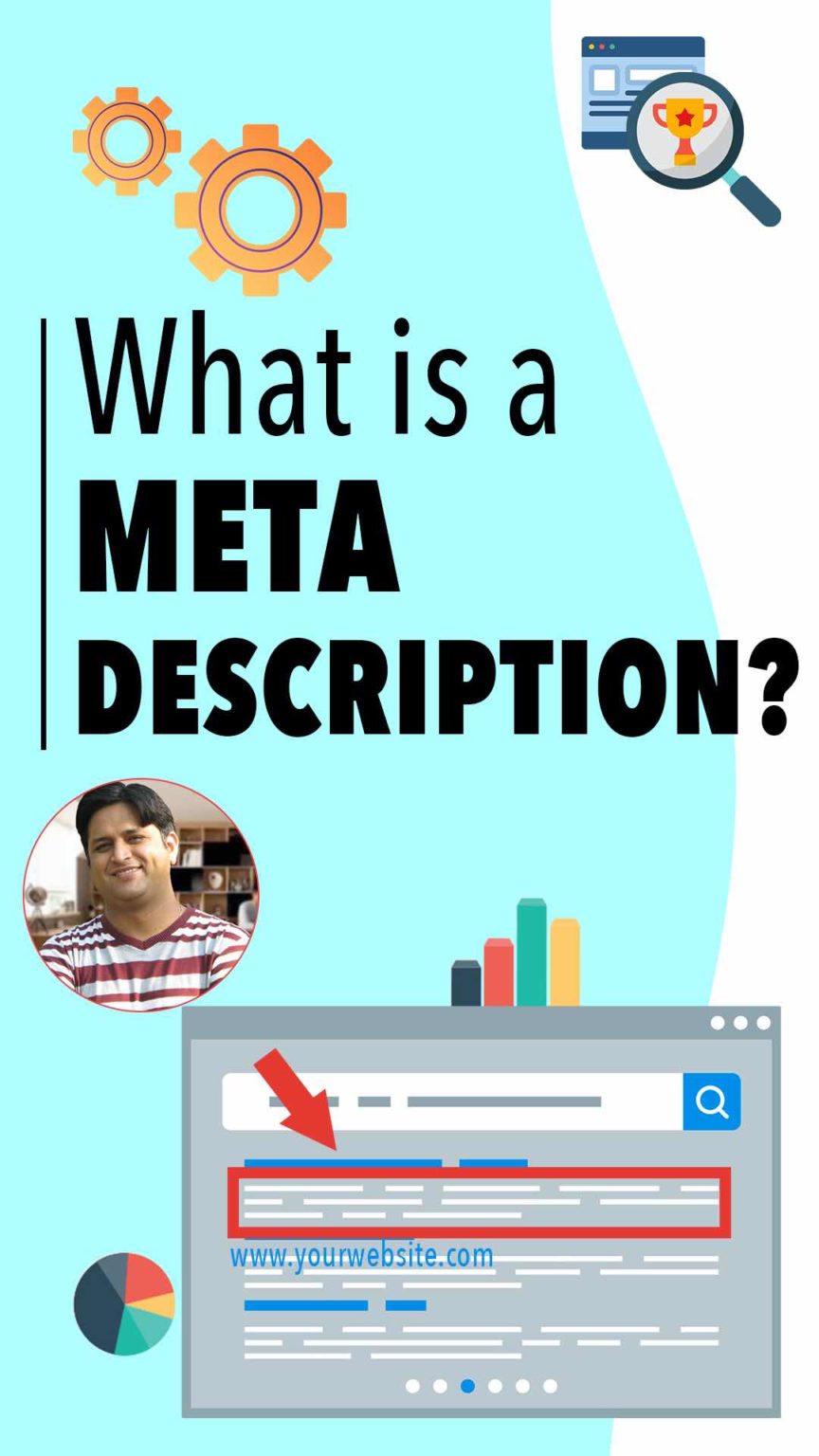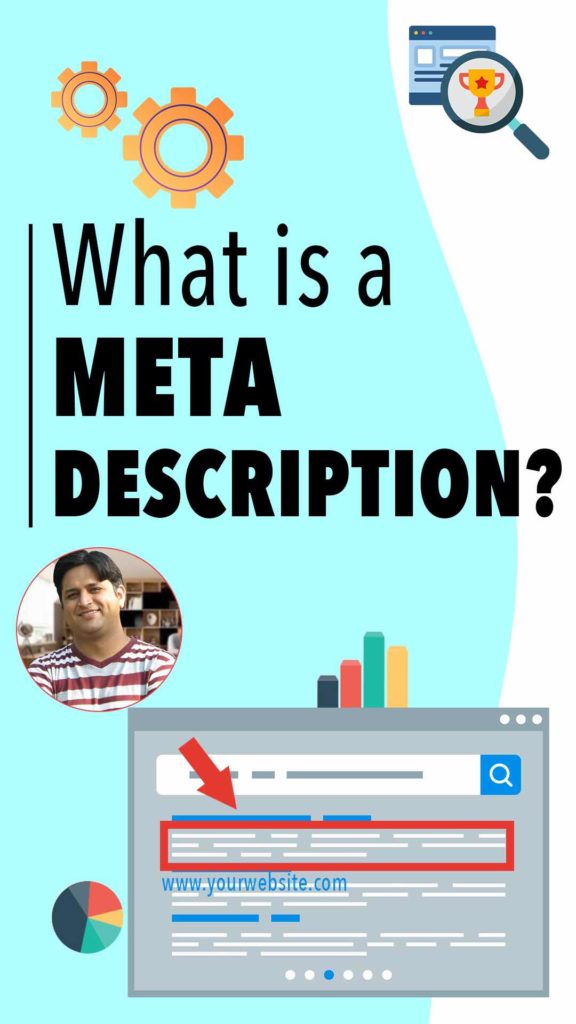 Why is a meta description important for SEO?
Writing a good meta description is a must if you want to do search engine optimization. Keep in mind, there is no direct way in which a meta description can help you rank higher.
However, when you write a good meta description, it grabs people's attention. Then, they are more likely to click on it.
When you have a good click-through rate, Google identifies your page as good content for the relevant search queries. Once that happens, it pushes your page up and you rank higher on the search engine results page.
How to write a good meta description?
If you want to write a good meta description for your page, here are a few pointers:
Keep your description under 160 characters
Be specific in your description- don't use generic or vague description of the content you have.
Write in an active voice and include a call to action
Make sure it has the focus keywords
Make sure it gives a succinct and attractive summary of the content that follows
Don't use duplicate meta description. For each page, you must have a separate meta description which should be unique.
Don't use alpha-numeric characters like quotes. Google cuts off descriptions the moment it reaches quotation marks.
When writing a good meta description- think more about the audience As I said earlier, writing a good meta description may not directly influence your search rankings. But, you can use it to hook in your target audience.
So when you write a meta description, think about your reader. Write eye-catching, interesting copy which will grab eyeballs and compel them to click on your page. After all, your content is for your readers, and not just for algorithms.
Want to know more about SEO? If you want to know more about SEO or get pointers on how to rank your page higher on Google, stay tuned.
FAQ's
What is google meta description character limit?
The google meta description character limit is 160. Please note that Google may or may not show the meta description provided by you. It may show a part of your content to fulfil users information needs.