We all know that advertising is all about grabbing eyeballs. And on the internet, it is crucial that you rope in your audience so that you create an impression on them. You need good banner ads or display ads to hook in your audience. Think of display advertising as the billboards of the digital world. So, what is display advertising and how can you use it effectively?
What is Display Advertising in Digital Marketing?
As said before, display advertising is like billboard advertising for the virtual world. It is a form of advertising that is cost-effective, in which online advertisers showcase their products and services via static images, gifs or videos.
At its core, display advertising entails showcasing an ad to the target audience on specific websites or social media pages which include some call to action. When the viewers click on the ad, they are directed to the landing pages, which allows them to make a purchase.
Marketers place eye-catching banner ads on high-traffic sites. The data you have on your customers can help you place display ads on the websites they frequent.
The favoured sites for placing display ads are magazines, newspapers, dating sites, celebrity sites, music and gossip sites, fashion and lifestyle sites and sites which have many women viewers. Review blogs and online gaming portals too are popular for display advertising.
Next time, when you visit any popular fashion or news portals, you can spot display ads on the top, the bottom or sides.
Types of display advertising
Based on the purpose, display ads may be divided into three categories:
1 Retargeting/Remarketing
This is about showing display ads to your target audience based on their surfing behaviour. This uses cookies. The advertiser can show his ads to the customer if he is on a different website via "ad exchange".
Dynamic retargeting is even more sophisticated. It enables the advertiser to make up some ads spontaneously after looking at your surfing behaviour. For example, if you were looking at some mobile phone models on a website and then move on to another site, the advertiser can create an ad instantly showcasing a couple of models you were looking at and show it to you.
2 Acquisition
This is about acquiring a customer via display ads. However, this is the trickiest part of display advertising.
Most people today ignore banners. This is because they often find banners irritating and invasive. Many advertisers make the mistake of relentlessly targeting their audience, which makes their customers think of them as spammers.
There is also the factor of using adblockers. Most customers today use adblockers. However, if you advertise on a well-known or high-quality site, your potential customer may still deign to turn the adblocker off when requested by the website. But if your ads are displayed on bad websites, they are likely to continue with their adblockers.
Many small businesses invest money thinking about acquiring a large number of customers. However, many factors may prevent that from happening. What you need to do is have realistic expectations and consult with a good digital marketing agency to make your campaign more effective.
If your goal is to increase brand awareness rather than conversion, you have to focus on reach. The aim is to reach out to a wide target audience and grab their eyeballs so that they may get interested in your brand. Brand awareness campaigns should run for a longer time because people need to see something multiple times to remember it.
When setting up display advertising campaigns who can you target
Of course, advertising is never effective until it is shown to the right group of customers. This is where "cookies" come in.
Cookies are like unique signatures for computers or devices via which customers connect to the internet. Advertisers gather data about their prospective customers and their preferences. They track which are the sites their customer's visit, which ads the latter click and which they don't.
Based on the information they gather; the advertisers can do targeted advertising. Display marketing is an effective way to remarket to the target audience.
However, you cannot just randomly create an ad and put it on a website. Careful thought has to go into planning and executing display advertising campaigns.
To do that, we must first look into what ad networks are.
What is an ad network in display advertising
If you want to run a marketing campaign online with display ads, you should look for the right ad network. An ad network is a technology platform. They act as intermediaries between the advertisers and publishers.
These ad networks use central ad servers that enable advertisers to display their ads to their prospective customers. This allows the ad networks to collect data for tracking, targeting and reports on impressions.
If you wish to run a display ad campaign, you have to check with the ad networks about the kind of packages they offer. Most ad networks comprise search engines, technology vendors and media companies.
What is Google Display Advertising
Of course, when it comes to online advertising, you cannot discount the Google. With Google Display Network, you show your ads to people when they are surfing the web, watching YouTube videos or checking their Gmail. You can also show your ads on mobile devices and other apps.
There is no denying that Google's reach is tremendous. Google Display Network can reach 90% of all web users. Almost anyone can run a display advertising campaign on Google by registering on Google Ads. You can combine text and images to create your own ads, select where you want to showcase your ads, and then decide what budget you want to allot for your campaign.
You can pay for the Google ads when people click on your ads to visit your website.
How to do display advertising
Remember, creating Google ads on Google Display Network may not give you the best results. This is because if you want to run a successful ad campaign, you have to plan it carefully.
Create eye-catching ads: You need good visuals and catchy taglines. Remember, if your ad is not appealing, you will lose your audience. If you are selling some products, you must make sure that you are showcasing some appealing products, presented in such a way that it hooks the audience in.
Use keywords: Keywords are essential if you want to optimize your ads. Remember, Google will display your ads on websites which use the same or related keywords. So, you must pay attention to keywords when designing your ads.
Video ads are becoming popular: Good animation or videos to grab your target audience's attention. Videos are dynamic and intriguing and offer a more immersive experience for your customers.
Include a call to action: Your audience is more likely to take any action if you prompt them. So, depending on what your goal for running the ad campaign is, feature a call to action. It can be checking something out, buying something, signing up for something or visiting a physical store.
Choose the right websites: Like we said before, another critical aspect of display advertising is understanding where to place your ads. For this, you have to know your target audience and understand which web pages they are likely to visit. For example, if you have to advertise ladies' apparels, it makes sense to place your ads on fashion sites or lifestyle blogs. However, if you are selling an action video game, putting it on a lifestyle blog may not give you the desired output. Instead, you should look at online gaming forums or discussion boards which are frequented by avid gamers.
Write good copy and optimize your landing page: If you want conversions, you have to make sure that your landing pages are effective as well. It serves little purpose if your customer clicks on the ad, which makes you pay the ad network- but the customer abandons your website after visiting it.
Make sure the landing pages load fast, have a compelling copy and feature attractive images. If it is a page where a customer can buy something, make sure that there are multiple payment options, and that the process is smooth
It is best to take the help of a seasoned advertiser or hire the right agency with experience in running display advertising campaigns.
How to check whether your display advertising campaign is successful
Display advertising is a low-cost form of advertising. If you compare, you will see that doing targeted advertising on social media sites or doing sponsored posts via influencers is way more costly. However, display advertising can be a tricky field to navigate.
Many people believe that display advertising is not very useful. As we will see later- that is not true. But to assess how successful your display marketing campaign has been, you have to pay attention to a few:
Reach: This is the number of people who can potentially see your ads. This is a no-brainer- the more extensive your reach, the more the chances of conversion. Reach is usually calculated by looking at the number of people who are likely to visit your ad network of choice.
Click-through rate: As you may know, this is a popular metric used by advertisers to gauge how successful an ad campaign has been. In simple terms, it is about measuring how many customers clicked on your ad. This indicates whether the ad has been attractive to them.
Bounce rate: Bounce rate is calculating how frequently visitors abandon your site after visiting one page. A potential customer may be attracted by the ad and click it, but if they bounce from the landing page on your website- it shows that what they found on your website did not appeal to them. If you want to reduce your bounce rate, you have to optimize your landing pages.
Conversion rate: Conversion rate is indicated by how many visitors took some desired action after visiting your website. This may be making a purchase, signing up for some services, looking up additional information or leaving a comment.
ROI (return on investment): ROI is calculated by comparing how much revenue you generated, or by measuring some other intangible goal against what you spent on your campaign. For example, if your total budget for making and running display ads was Rs 5 lakh, but it got you sales worth Rs 25 lakhs, it means your campaign has been successful, and you have good returns on your investment.
But is display advertising effective? While many people are sceptical about its use in the age of adblockers, when done right, display advertising can be very useful and give your good ROI.
What are the key benefit of display advertising
There are many display advertising benefits. Let us have a look:
Wide reach: Display advertising can reach a broad audience. If you use a good ad network, you can reach out to many customers. The more people see your ads, the more number of them become aware of your brand, and more is the chance of a conversion.
Targeting: Display advertising is very effective for doing targeted advertising. You can show the ads to relevant people because you can track their surfing behaviour.
Retargeting: This is a powerful advantage. Studies show that retargeting exponentially increases your chances of converting a customer. For example, if you notice that a customer has checked out a particular book earlier, you can show her a book from the same genre, or with a similar storyline or the same author. It is more likely she makes a purchase.
Measurable: The best thing about display advertising campaigns is that they are measurable. You can check metrics like click-through rates to see how effective your campaign has been.
The good thing about having measurable metrics is that you can analyze the data and figure out what is working for you and what's not. You can then tweak your campaign accordingly, or design a new, more effective one.
However, when you plan a display advertising campaign, you need to set your goals keeping things like adblockers in mind. Studies show that most internet users have developed "banner blindness", which is the ability to ignore display ads when visiting a website.
So, make sure that your ads are attractive, they contain a call to action, use targeted keywords, and that you are showing your ads to the right people at the right place and right time.
Expert Tips to make Display Advertising Effective
How can you use display advertising for digital marketing? Many brands opt for display ads as a part of their digital marketing strategy but do not know what is the correct way to go about it. So, if you want to see how you can use display ads to your advantage, check out what digital marketers from around the world have to say about it.
1 Catchy Visuals Get Clicks- Uses of Display Advertising for Digital Marketing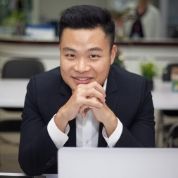 "A lot of people respond to visual stimulation. We often judge a person by how they look and this fact also applies to products as well. So it has its place, it is effective at doing what a product ad should do which is showcasing the product.
You should keep in mind what the customer might feel when seeing your ads. So an ad that would make them laugh while taking your product seriously is very effective.
Another piece of advice I would give is to take advantage of animated gifs. Videos are effective in showing your product but some people might find it annoying. So something non-intrusive and eye-catching like a gif is a good idea.
Sadly it isn't the best strategy if you're looking for good CTR. This is because it runs on the side and customers will only click on it if it grabs their attention. So you're risking money on ads that aren't very effective CTR wise," says Kenny Trinh, NetBookNews.
2 Research for Effective Use of Display Advertising for Digital Marketing
"Display advertising can be an effective digital marketing tactic for brand awareness if you know where to reach your target audience. If you want to spread your message and expose your brand to new customers, display advertising can be a great way to start generating that awareness.
Tip #1: Research where your target audience spends their time online and use display advertising on the sites they visit most and that align with your company's offering. Don't waste your money on display advertising that isn't targeted to your audience.
Tip #2: Make sure to do A/B testing with your ad creative to find out what performs best and then focus your advertising on what delivers the highest ROI.
When designing a display advertising campaign, make sure every element of the design reflects your brand and keep your messaging simple.
Display advertising can give good returns when it comes to tracking impressions and reach. If you're looking to achieve a high click-thru-rate (CTR) and drive traffic, display advertising is most likely not going to deliver," says Morgan Reddy, Innovative Solutions.
3 Use Google Ads For Using Display Advertising for Digital Marketing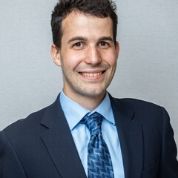 "Display advertising is one of the most effective means of pay-per-click advertising. Major platforms like Google utilize it to spread their messages across thousands of affiliate websites.
My best recommendation would be to utilize the display advertising options that Google offers through Google Ads. Utilizing effective keyword research and competitor analysis will allow you to make the most of your campaigns. Remember that most display campaigns will target people who have already seen your ads. Tailor them accordingly to work on increasing your conversion rates.
Display advertising gives fantastic returns when you are correctly targeting your niche market. This being said, it is possible for annoy customers as they will think of certain ads as following them around online. A perfect balance of tasteful ads and increased exposure is what is needed for a successful display campaign, " says Nathan Kallen, CEO Kallen Media.
4 Target Correct Sites for Display Advertising for Digital Marketing
"Display advertising is effective as long as you target which sites you want your ads to be shown on very carefully and specifically. The danger of wasting spend on display ads comes when you simply forgo targeting and spend money on all types of display. The best and most profitable display campaigns tend to combine retargeting with display ads to get the highest conversion rate and ROI," says Stacy Caprio, founder, Growth Marketing.
5 Use Videos and Animation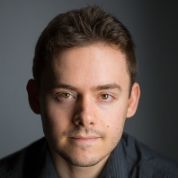 "Display advertising is one of the most profitable forms of digital marketing, provided the brand has high-quality digital assets to display. Even with standard high-res images, display advertising tends to show a higher ROI than search ads.
Try using video/animation rather than just images. This will help your brand stand out and capture user attention. Consumers are used to being blasted with image-based ads, so they're more likely to engage with a video.
It depends on the brand and the quality of the campaign, but it has given our brand good returns. There isn't much financial risk, because you can stop running display ads at any time if they're not profitable. It's not like you're stuck in a contract with Google or anything," says Calloway Cook, Illuminate Labs.
6 Low Cost, Good RoI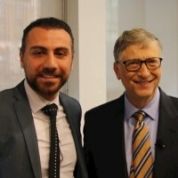 "Display advertising is one of the most effective forms of marketing available. Along with the relatively low cost, display advertising allows marketers to fine-tune their targeting, only reaching relevant individuals and segments of the population.
Understand the different KPI's used in display advertising and choose the one that makes the most sense for your business. Are you looking for brand awareness? Then running a CPM campaign may be your best bet. Looking to get users to sign-up for your email newsletter? Then it may be best to go the CPC route.
Display advertising gives very good results if set up and executed correctly. However, there can be pitfalls to display advertising, including an increase in ad fraud and the risk of your display creatives not being seen due to being positioned below the fold," says Robert Moses, founder, The Corporate Con"
7 Remarket with Display Advertising
"The most important thing with display advertising is to target the right websites. These websites should be directly or indirectly related to your industry.
For example, if you sell dog food, you should display ads on websites related to pets and animals in general.
Another very important source of revenue is the retargeting of display ads to people who already showed an interest in your products. For example, if someone visited one of your products' pages but didn't purchase it, it's possible, with the help of cookies, to display an ad on another website to show the same product.
Retargeting is a fantastic way to acquire new customers by giving them a second chance to purchase your products," says Gregory Golinski, head of digital marketing, yourparkingspace.
8 Match the CTA to Landing Pages
"Yes, digital advertising is absolutely effective within digital marketing as long as it is executed properly. Tips about using display advertising effectively are :
a. Cast a wide net and narrow down: It's important that you track your campaigns by domain and block the domains that aren't getting positive ROI.
b. Match your CTA with your landing page: Too many display advertising campaigns don't do this. Make sure your landing page delivers what the user would expect from reading the display ad.
Display advertising online does give good returns. However, the risks involve invalid traffic/clicks, displayed on low-quality content and getting low conversion rates, says ," Kean Graham, CEO, MonetizeMore.
9 Avoid Standalone Campaigns
"All advertising is effective if it's used correctly. Display Advertising is another means to bring awareness to a product, and its effect if it's used as part of an overall strategy for conversion. A huge percentage of the internet uses Ad Blockers, but in reality, most people still view the ads.
Tips: Don't use Display Advertising as a standalone Ad Campaign. Make it part of an overall Ad Strategy based on the time spent on the Display or the engagement that's set on the Display. On the Retargeting Campaign, have a lead magnet on top of it Display Advertising does give a good return when it's a part of an overall campaign vs a standalone campaign. No Ad Campaign works effectively when there's no customer journey architected. You need to understand the behaviour of the target audience, where they spend their time and how they behave online: different websites, their social media behaviour, their offline behaviour, habits of media consumption; because that's how you build influence through architecting multiple touchpoints with that user journey.
The risks are not having the right setup (pixel tracking, ad manager, etc.), hence not targeting the correct audience," says Roy Abdo, CEO, Digital Revamp.
10 Research Before Placing Ads
"Yes, Display Marketing is effective in Digital Marketing and even more so when it is backed by research.
For higher returns and effectiveness, start with programmatic surveys. You may have heard the term "programmatic advertising" being tossed around in the last few years. And with the onslaught of marketing buzzwords, you may have tuned it out. What's worse, you may have investigated it and given up due to its dense and complex nature. Either scenario is understandable, but there's a reason strategies become buzzwords in the first place. The concept is picking up steam with no signs of slowing down. In fact, more than 80% of digital display ads in 2018 were purchased programmatically, generating over $46 billion in revenue. What's more, this number is expected to reach $65 billion by 2020. Read more: https://www.bigbuzzinc.com/how-programmatic-advertising-is-changing-the-way-medical-companies-advertise/
Yes, display advertising does give good returns. The risks of running display ads without research are lower returns and effectiveness," says Wendy O'Donovan Phillips, CEO, BIGBUZZ.
11 Use Only For High Traffic Sites
"If you don't have over 15,000 views per month, don't use display ads. The revenue generated on such a small amount of page views (anything less than 15,000 views) simply isn't worth it. It's best to focus on the reader and their intent, not display ads.
When using display ads, be sure to be subtle and only place them in areas where it doesn't impact your lead magnets," says Joshua Hastings, founder, Money Life Wax
12 Get Creative With Your Ads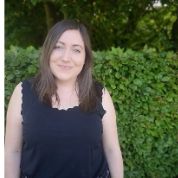 "Display advertising can be very effective if you clearly manage your expectations and measure performance against the right KPIs. It isn't excellent at lead generation, however, it does a fantastic job at boosting brand recognition, brand awareness and just generally keeping in touch with prospects and customers.
To use display advertising effectively, you should consider:
Really targeted creative with clear calls to action. If you use ads which are too generic they don't speak and interest in the viewer.
How to leverage where the customer is in their purchase journey when they see the ad. For example, if you are showing ads to a targeted audience who's never heard of you, they will want enticing product information and USPs for your business. Whereas if it's a remarketing campaign, small discount code or some extra information they might not have seen before is what might push them to return to the site.
The returns from display advertising in isolation are not as lucrative as other channels. However, when you view the role of display within the broader marketing mix, it has a very important role to play in overall revenue and loyalty.
The key risks are ensuring your ads display on the relevant website, and reviewing those regularly to ensure that the websites stay on message with your brand. Again – also ensure that you are measuring the campaign performance appropriately. Many people are quick to halt their display efforts as it doesn't generate as many conversions, without looking at the broader benefits," says Rachael Jessney, Managing Director, Atelier Studios.
13 Remove Irrelevant Ads
"Yes for sure!! Display Advertising is effective when it comes to digital marketing. It helps a lot in building brand awareness and assists in conversions.
You should regularly check websites that your ads are shown on, and remove the irrelevant ones. This is the most essential tips that I can give you.
One risk is that there are a lot of people who are trying to manipulate Google to earn money from Adsense by sending fake traffic. They become better and better in doing this. Because of this, I prefer to use tools that track spam traffic and block it automatically," says Nikola Baldikov, Digital Marketing Manager, Brosix.
14 Choose The Right Images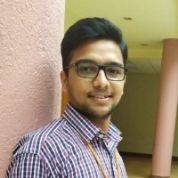 "Display advertising is certainly effective in digital marketing if done right. Two things that I would like to highlight here are :
a. You need to meticulously choose the image. As in other forms of advertisings like text-ads, its the 'copy/write-up' that appeals to the user and makes him click the link but when talking about display advertising its the image that will determine if the user engages with your advertisement or not..
b. Second point to consider is about the demographics and other details of target audience. You miss this and you will end up getting only impressions and no clicks or conversions. So do some research about your target audience and then plan your campaign accordingly.
Display advertising does give good returns but you need to bear the aforementioned points in mind. The risk involved is about getting impressions but no actual conversions. This happens when the image used is not appealing enough or the target audience is not properly chosen," says Rishikesh Fulari, HashTag Technologies.
15 Improve CTR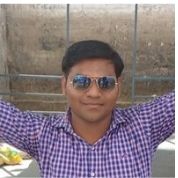 Yes! Display advertising is effective in digital marketing.
In my opinion, one of the best and effective display advertising strategy is retargeting. The reason is that there are fair chances to convert more than 70% of users who have visited your website. I would definitely recommend this strategy to apply in your digital marketing campaign but at a starting level you have to spend money from the regular Google Ads search campaign then you can start the remarketing campaign.
While going with display advertising you, first you have to care about your targeted audience. So, identifying your relevant and niche targeted audience is the primary metric for this. Then after you can target them according to the audience wise or demographic wise.
Absolutely, display advertising gives good returns to your business if handled & optimized correctly. In fact, it is the cheapest compared to other marketing strategies. In other words, you can get more ROI at the lowest cost.
The major risks associated with it are:
• Adblocker
• Native Advertising will replace display advertising
• Low CTR means low conversions
• High Competition," says Tarun Gurang, Sr. Digital Marketer – iFour Technolab Pvt Ltd.
16 Great for Raising Brand Awareness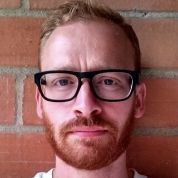 "Display advertising can be effective, but it's very different than search marketing. Instead of being intent-oriented, display ads tend to be more focused on building a brand. That isn't always true – there are some great action-oriented display campaigns, especially when you can choose placements that speak directly to an issue the user is facing. But more commonly, it's effective in the sense that it can constantly put your brand in front of target audiences, reinforce your value, and build your brand.
The key to display advertising is starting as targeted as possible. Segment users, placements, interests – all those targeting options you have at your disposal – and make sure you're advertising on high-quality websites in visible placements. Loose targeting can quickly lead to wasted spend. We've seen plenty of accounts where users don't exclude Mobile Apps (almost always exclude these!) and throw away hundreds or thousands of dollars on these low-quality placements. So pick your targeting carefully, craft your message, and invest in quality creative. It's easy for banner ads to get lost visually, so designing something that catches the user's eye and makes an impact is vital to the success of campaigns.
For most advertisers, it doesn't perform as well as search. But done well, it can be very effective. And if you can find profitable segments, there's a lot of ad inventory available, so you can often scale successful results effectively. Between the popularity of remarketing (which has driven up display costs in general) and the quantity of low-value, high traffic placements, it's easy to quickly incur high costs for little return if campaigns aren't properly designed. Test narrowly defined segments with smaller budgets, and then expand and scale from there," says Mike LaLonde, Digital Marketing Consultant, Londes Digital Marketing.
17 Be Clear What The Visitors Will Get When They Click
"Display advertising can be used for a remarketing campaign which is a well-known tactic to engage with users who already have reached your site and to encourage them to go back to your site and convert. There are a few ways Remarketing campaigns can be used to target audiences, ones are by targeting all user who visited your site and did not convert.
Another use of remarketing is to get more specific with your audiences and create campaigns based off of users who put items in their shopping cart but they did not complete a purchase, a cart abandonment campaign. Another way to use remarketing is to target by pages users have viewed on your site and serving them tailored ads focused on what they have previously viewed on your site.
Then creating a display campaign it is important to have a clear and direct call to action (CTA). Users are more likely to convert when they know exactly what they will get in return, for example, Schedule an Introductory Call and Download EBook. Using display/remarketing campaigns is a great way to nurture your audience and to get them to come back to your site," says Noelle Del Grippo, digital marketing associate, SAGEFROG MARKETING GROUP.
18 Set a Cap On Frequency
"Yes, if used wisely and sparingly it is a friendly reminder to past prospects of your brand and products or services.
a. You should always set a cap on how often you show your adverts to certain consumers, as you can overload them with your brand and product – so much in that you can drive them away instead of driving them to your website.
b. Use high resolution and clear images, your brand can be tainted by grainy images. Using different angles, colours of products can help tailor your ads to a larger audience and generate interest. Just having one view and one colour of your product restricts its appeal.
It is relatively inexpensive, especially compared to other types of online advertising. The costs per impressions are very low, and you only incur larger costs if/when people click on the ad, and in this case, it is a warm lead, so you should get significant ROI on this.
The biggest risk, in my opinion, is overexposing your company to consumers via retargeting. There is a lot of merit to this technique but if you don't cap it, or reduce the frequency of it you can drive customers away from your brand if they feel there is no hiding place. Annoying your customers can severely affect your brand engagement and revenue," says Sean Clancy, SEO director Edge Marketing.
19 Monitor Your Ads Regularly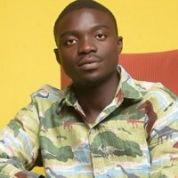 "Digital marketing activities like search and display advertising is very effective because it makes it possible for advertisers to measure the impact of their advertising spend. This distinguishes digital marketing campaigns including display ads from other traditional advertisements. As digital marketers, we generate leads, email sign-ups, brand awareness and paying clients, by publishing display ads in Google, Facebook, LinkedIn and other platforms to drive sales or achieve other organizational goals.
It is very important to identify your audience and create appropriate campaigns that suit your audience so that you will avoid the pitfall of spending recklessly. When you optimize your campaigns for the right audience, you will minimize spending and maximize your returns. Also, always monitor your display ads to know when an advertisement needs to be modified or stopped entirely.
The big risk is when you don't know what you are doing and end up wasting advertisement budget. You need to take a course on display advertising before you start paying for advertisements. You can also hire a professional to do it for you," says Joseph Tsaker, Nigeria's SEO Expert, DeAnalyst.
20 May Not Work On Cold Audiences
"Yes, display advertising is effective in Digital Marketing but It's just one tool in a big toolbox, it has a place and a purpose. Used by the right person for the right reasons at the right time it's highly effective.
In many (most) cases and for most businesses I recommend display advertising as a remarketing tactic to engage consumers that already are familiar with your brand. Then, I would make sure that the display ads are presented on relevant mediums and sites. For the design of a display campaign, since I recommend it primarily as a remarketing tactic, the branding and theme absolutely need to be consistent, i.e. Logo and Tagline.
YES, display ads will give a good return, especially for a remarketed warm audience. The risks are when you use display ads for an entirely cold audience. Do not get me wrong, the display can be great for certain cold audiences, but it's much riskier," said Michael A. Lucy, 3V Design.
Conclusion
Display advertising gives a good ROI when used correctly. Be it getting clicks for your website, raising brand awareness or increasing conversions- display advertising can be extremely effective. However, you must make sure that you have the right audience to display your ads to and that your ads are compelling. If you want to get your display advertising game right, you should approach a good digital marketing agency.
So, what are your thoughts on using display advertising for digital marketing? Let us know in the comments!
Conclusion It goes without saying that when most of the world is going online, that is where you need to catch them. Today, customers' media consumption habits are changing. New devices also imply that advertisers need to be creative in their efforts to grab their attention. So, if you want to design a good display advertising campaign, consult with a top digital marketing agency. They can help you create good ads, optimize your landing pages and make sure that your ads are displayed on relevant web pages. Remember, in this crowded internet age; you must make a mark on your target audience. As the saying goes, "out of sight, out of mind." Make sure you are not relegated to obscurity. Using display advertising effectively can help you avoid that fate.
FAQ's
when discussing display advertising what is an ad network
An ad network is a technology platform. They act as intermediaries between the advertisers and publishers. These ad networks use central ad servers that enable advertisers to display their ads to their prospective customers on a publisher site. This allows the ad networks to collect data for tracking, targeting and reports on impressions.
If you wish to run a display ad campaign, you have to check with the ad networks about the kind of packages they offer. Most ad networks comprise search engines, technology vendors and media companies.
What is an accurate analogy for a display advertising network
Display Advertising Network is nothing but a marketplace Like Amazon or Flipkart that brings online publishers (online advertising space seller) and advertisers (buyers) together. This is probably the most accurate analogy for a display advertising network.
Which are the best display advertising networks in the world
Here are the 10 best display advertising networks in the online world today:
1. Google AdSense.
2. Facebook Audience Network Ads.
3. mMedia.
4. Apple Advertising.
5. Adknowledge.
6. Yahoo! Network.
7. Taboola.
8. Epom
9. Airpush
10. Leadbolt