The pandemic of the century, COVID19 has taken the world by storm. A majority of the workforce shift to work from home. It is a global state of emergency that occurred so suddenly that it left us all gasping. We are still trying to come to terms with the uncertainty. While tech industries and business giants have been coping with it, small businesses are the ones who have had to bear the brunt. Remote work may be the answer to keep small businesses and fresh entrepreneurs working effectively today.
Why work from home?
Business and global markets have taken a tremendous hit at the onset of this viral attack. Many small businesses have had to shut down temporarily as the lockdown period extends over a long period. Small business owners, especially need to seriously consider remote teams at work with the onset of COVID19. A bit of innovation and creative thinking can help you keep afloat even when the times look grim.
Innovate: Even if you had to close your office doors, you can always do your work with your employees safe at home. Work from home enables your employees to connect with each other and develop new ideas to steer your business in the right direction.
Inform: Working from home may be a bit different if you are making the transition for the first time. Make sure to communicate this to your clients or customers immediately. This way they know you are on board with them during the current situation. Tell them that work is going on as usual(if it is) and inform them of changes in contact numbers, meeting schedules and other important things.
Let them know that work will resume in full strength once the lockdown is lifted. Also let them know that you are open to feedback and suggestions from them.
Try new platforms: If you are in the food or essentials business, consider associating with delivery apps. This way you can keep up with topping up your products for your clientele. This is also a revenue source for you. If you are in the pharmaceutical or cosmetology departments, do send a heads up message to your customers and give them contact numbers to approach you for medication or treatment updates.
Who took the hit?
One may think that many non-essential businesses like restaurants, bars and small retail shops are the only ones coming to a complete standstill.
While they are, Nicole Morgan of Resolute PR says "The businesses I see struggling are those who have never put remote working practices into place. Perhaps they have their own antiquated servers, don't allow to share files on the cloud or have never had a flexible work from home policy. They struggle with employee/employer trust, client communication and the overall logistics of maintaining operations off-site."
This is an eye-opener to businesses who haven't explored the work from home option. During a contingency like this, a sudden shift can be overwhelming for the employees and the employers might find it difficult to both trust employees with work and to manage projects.
Who is thriving with remote work?
On the other end of the spectrum, we see a thriving business for another sector that supports the remote working industry.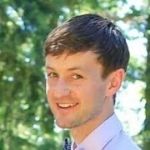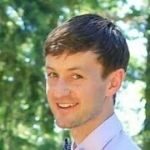 Jordan Brannon, President at Coalition technologies showed us an interesting observation. According to him, "Not all of the effects are negative. IT firms are working overtime to support the workforces of companies that have moved to remote operations. Providers of security equipment and services have seen an increase in leads. Sales of Cannabis and CBD Products have seen a spike."
Redirect Business
Even those businesses like bakeries, gyms, startups and beauty salons who need a physical store can use this time to grow their brand otherwise. Running promotional campaigns and online classes can be a great way to publicize your brand so that people remember you when they need your service the next time.
Tips for small businesses doing remote work
It is a change of realm for businesses who have never gone remote, and even if it had earlier, a mass shift of the whole office staff to their homes would have never happened. Times like these call for no other options but to resort to work from home. But on the bright side, we have a couple of tips to keep the workspace motivated and functioning smoothly even in the time of uncertainty.
Leaders, Take the lead
The manager has to take the first step to keep the staff motivated. He has to be the first person to tell everyone that everything is okay and that we can do this together. You need to inspire your team to stick together so that your boat reaches shore safe once the pandemic is done with.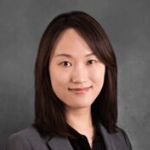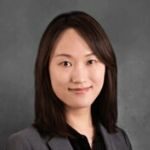 Shiyang Gong of AiLaw vouches for this leadership role. She says, "In order to keep your employees motivated, the owner will always have to lead the way with being motivated themselves first. Then they can provide incentives for performance.
For example, if employees show up to work on time and being the best performer for 5 consecutive days in a row, maybe they will win an extra week of vacation. Or maybe, they will get an award in the form of a trophy that says – best performer of the year.
Being creative with this will help not only motivate them to stay positive in this situation, but it will also encourage them to take a more positive perspective on life."
Dress like you are going to the office
Be it a small or a big business, it is about the work ethics of the employees. Working from home may have once been a luxury that got us all excited, but at present, it has become an obligation thrust upon us day in and day out.
Sticking to your routine is crucial as it helps keep the work on schedule. Yes, you will have more time to relax and refresh. But it is important to get up on time, get ready for work(wear your formals, it helps create the feeling of going to work than working in your pyjamas) and set up the workspace from where you can work comfortably and ergonomically.
Tyler Brooks of JAM Paper and Envelope adds to this by saying, "Put on some music or a podcast, whatever you normally listen to while at work at the office. This is also a really great method of getting into the headspace to complete your daily work tasks as normal. Turning on the TV can be a big distraction."
Have a List
Schedule your day. Ask your employees to plan out their tasks for the day and set deadlines for themselves. When you work from home, you are your own manager and managing productivity is important, especially if you are managing other people too.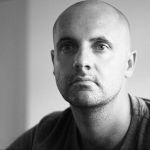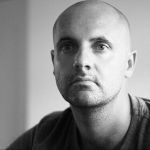 Oliver Dale, founder at MoneyCheck.com has a similar opinion to make it easier on employees during the lockdown, He says," It's important for team members to try and establish some kind of schedule for the day, which means starting work at the same time each day, taking
regular breaks and making sure they enjoy a proper lunch break. We also recommend setting up a separate area of their home to work from so they can shut the door at the end of the day and maintain a work-life balance."
Stay in touch
Technology has been a lifesaver in times like these allowing us to close the door of our office yet keep our businesses running. Working remotely has been a great boon. But sometimes it can get lonely as you might miss the faces and the water cooler banter, which was a great refresher during the day at the office.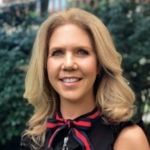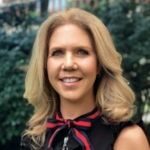 Deborah Sweeney, CEO of MyCorporation.com, endorses this and says" Communication is key. Many workers that are currently working remote are new to the experience and may struggle with the transition. I would advise all department managers to communicate with their team members and keep in touch. Encourage them to ask questions or simply to talk about what's going on together. Stay connected and updated about each team member's circumstance."
Technology again has the answer to this with team collaboration apps like Slack and Zoom / Microsoft Teams that allow video calls and conferences, a great way to spark some fun in the monotony of work from home.
Define your Workspace
With the looming threat of the deadly CoVid virus and the gloom that encompasses staying at home all day, it can be a challenge to work full time. You may be torn between working, and household chores, which is why defining a workspace at home is vital. You need to incorporate a dedicated space where you can sink in without distraction to get your work done.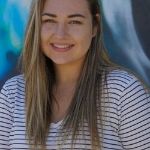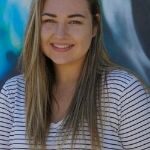 This is precisely what Jennifer Willy, Editor at Etia.Com, has something to say to the workforce at home, "Building a permanent workspace is very important. This could be an empty or spare bedroom that you convert to a home office. It is very vital to establish an area of your home where you will work and commit to working in this space every day.
There is a need to invest in office furniture. Depending on the amount of space available, consider purchasing a large desk, bookshelves, and a comfortable office chair. Other tips include setting work hours, using a planner, assessing productivity peak, avoid working in front of your TV."
Workaround Distractions
One cannot deny or fight off the fact that working from home can be a strain on your nerves sometimes. With distractions aplenty like the doorbell, grocery shopping, washing, tending to the kids, managing your partner and of course, the TV. Accept them, just stick to your schedule and indulge during your break time.
Stay Fit when working remotely
Since you are at home and have more time to yourself, make the best of it. Do a morning jog, get your Surya Namaskar done(if that's your thing) before you start your workday. You have waited all your life for this time to work out, do it, feel refreshed and revitalized as you begin tackling your work schedule.
What are the work collaboration tools that are available?
You may have coordinated work for the day through morning meetings and heads-ups throughout the day at the office. However, things are slightly different with work from home. It is best to use online collaboration tools to get work assignments across to employees as well as to communicate ideas. There are plenty of tools available in the market with collaborative features to facilitate communication between teams and even individuals to mimic the office environment. Some of the top collaboration tools and work from home apps are discussed below.
Project Management tools
Work collab tools have been the basis of companies that have been doing remote work for long. Companies where the staff travel, work from home or work flexibly, have been making use of online project collaboration tools like Trello, Slack and Zoom to keep the team constantly in touch through instant messaging or calls.
Trello Collaboration Tool
Tali Mandelzweig, COO & Co-Founder of MeetFox, a fully web-based tool for seamless video meetings says "Great morale and positivity will help keep employees motivated plus there is an abundance of tools that can help with productivity as Slack, MeetFox, Trello, Google Drive etc., All these tools can be used remotely and help keep each employee accountable."
Gantt charts are the basis of all work collaboration.  What is it? It is a visual assembly of the tasks scheduled overtime. Gantt charts are extensively used in project planning. It helps plan out projects of all sizes. They also show you what work is scheduled to be done on a given day. Some of the best project collaboration tools use Gantt charts to represent and monitor workflow.
Project management software like Trello makes use of Gantt charts to communicate and assign work for individual employees. You can also share your work as google doc links on the platform for easier reference. Many document collaboration tools for businesses are also available that allow file sharing between team members.
Jacob, CEO at Stasher shared insights on how their young and thriving company makes the best of people's productivity by giving them the opportunity to work from where they feel comfortable. He says" Much of our team frequently travel, which has meant that telework tools have always been essential. We use Trello to assign tasks and stay organized, and then Slack is our day to day go-to for all internal conversations.
Currently, all face to face meetings are cancelled, both internally and externally, meaning that video call/conferencing tools like Google Hangouts are essential in helping us feel like we are still all together. We already used Zoom and Hangouts daily, but at the moment, we fully rely on them."
Social collaboration tools
Communication tools are essential for the smooth running of any project when working remotely. Not all conversations can be conveyed through phone calls. Instant messaging, video and audio calls and group chats are the preferred modes of communication. Google Hangouts, Slack and WhatsApp make great contestants for instant messaging. They also have the advantage of being available as mobile apps. Video calling is a great way to boost the morale of coworkers. Platforms like Zoom and Skype have been a lifesaver in this regard.
Best team collaboration tools
Working continuously, that too from the confines of the home can be dry at times. While there was creativity boosting conversations and enriching interactions at the office, the lack of these at home can make work seem more daunting than usual. Getting the team on entertaining platforms to have a laugh in the middle of work can be great. Try to get the serotonin flowing and revitalize work.
Spark a little fun with agile team collaboration tools
Will Gray, Founder of Hidden Door Experiences seem to have a very hip solution for remote workplaces to come together. He talks about his app, which helps lighten up the workspace. He says," Remote Lip Sync Battle enables teams to choose a pop song and create your own original lip-sync music video. The experience is designed to encourage teams to work on a project with a clear and measurable outcome. Whilst it's fun and helps build mental health and wellbeing for employees, Remote Lip Sync Battle enables remote teams to develop a new pattern of workflow and productivity."
Managers can kickstart entertaining conversations and have the team play together in their break time. This will help keep the team working together and relax as a community. This can reflect in work too as people get more willing to collaborate after an exhilarating experience together.
So what can small businesses do to tide over these trying times?
Enhance Communication with virtual team software
Communication is important in any workspace. But when working with remote teams, you may have to push it a little further. Teams can make use of apps like Google Hangouts and Slack for day to day communication. These collaboration tools for businesses can also help teams engage in audio and video calls for more enriching discussions.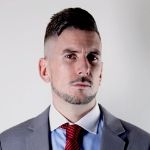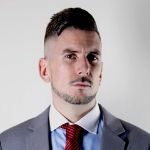 Ollie Smith of Card Accounts says, "In my experience, it is important to over-communicate with your team, especially when separated by distance. It can be difficult enough to relay messages effectively when everyone is in the same room, so you need to work even harder in a remote situation.
By ensuring you maintain regular team communication sessions and have everyone's contact information to hand is a good start! It is also vital that you *clarify what you expect *from your team beforehand. Discussing expected hours of work, metrics and daily priorities can help prevent confusion or conflict from occurring."
The virtual team
Small businesses should implement cloud-based management systems and ensure frequent communication with remote-workers. Various communication tools are available that help share information and engage in conversations between team members. Social media and online collaboration tools help build stronger bonds between team members workwise and personally.
Use Social media promotions
We understand that not all small businesses can't be run as usual through online media. For example, restaurants, gyms, beauty salons, artisanal crafts store whose products are sold through brick and mortar stores may not be able to do the 'business as usual'. Well, even then, you don't have to idle during these times. You can do your own share of innovation to make the best out of the situation.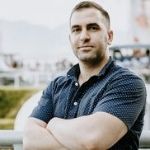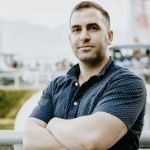 Arvin Khamseh of Contractor Riches says getting on social media to publicize your brand is the best way for these stores. He recommends a radical way of thinking for these brands.
He says," Companies like travel agencies can significantly cut expenses and create content online that will be remembered after lockdown is over. Restaurants can use services including Doordash, Skipthedishes, Ubereats and others alike to focus on the delivery side of the business. Gyms can offer virtual classes over Zoom. Beauty salons can create courses to teach others how to do certain treatments like Microblading."
Benefits of working remotely
Remote work is the future. The prospects of remote work have been stirring for a couple of years now. Now, it has been adopted by many organization, either completely or partially. But, why work remotely?
For employers, there are many advantages – 
It is definitely cheaper.
One doesn't have to spend a fair share of money on real estate, rent or other charges that come with a physical office. This is especially relevant for digital companies who do not have the requirement of a real office. But this may not be the case for stores like a bakery, florist or perfumery. However, they can find a way of working around it.
Also, you no longer have to restrict your hiring due to location.
With remote work, you can have the best talent from all over the world working for you.
For the employees, remote work translates to a greater work-life balance. You can spend your time with your family and indulge in hobbies as you have more time on your hands.
You save on time and energy. Since none of them is wasted in commute, therefore, can perform even better at work.
Greater flexibility with working hours as you can keep deadlines by working at your own pace.
Conclusion
To conclude, we must say that managers must think about shifting to work from home as we go forward. We at Brandloom have a major workforce working remote, full time from all over the country. There are a lot of advantages to this strategy- both for the employers and the employees. It took CoVid 19 to truly nail this point.
FAQs:
What are some compelling reasons to work from home?

Work from offer many advantages for both employers and the employees.
Employers can save on rent, electricity, commutation costs etc. They can also have a large pool of talent working for them irrespective of their geographical location.
For employees, this means a better work-life balance, more time to spend with family and flexibility in working hours.

Do a lot of companies work remotely from India?

Although we are a bit resistant to the idea of work from home for the whole office staff, there are some companies like ourselves who rely on talent across the country through full time remote work to get the job done. Many IT and service sector companies are also offering work from home especially in the current scenario.

What are the best project collaboration tools?

There are many project collaboration tools available in the market like Trello, Office 365, Asana and SLack. the basis of any project collaboration app is the ability to assign, monitor progress and work out plans for projects on a single platform. You can chose the right platform for you depending on the size of your team, whether you have large or small projects, and the ease of use for the team.

How do you manage a virtual team?

Managing a virtual team is different from how you would at a physical office space. Collaboration tools are great to keep track of projects and deadlines. A dedicated communication channel like Slack or Google Hangouts is vital for seamless conversation between team members. You can also have weekly Zoom meetings with the whole team so as to address any issues and discuss further steps more personally.

Is work from home the future of working?

The pandemic has definitively taught us that remote work is the way to work as we move forward. If not for all sectors, a majority of industries, including the IT industry, the service industries and financial industries can easily make the shift. this will be a great way to increase productivity and help employees spend more time with their family.