There are many people who have dreamt of launching their own online stores or starting their own business from home.
Although there are millions of home-based companies all around the globe, people often believe that all dreams and business plans only lead to brick-and-mortar offices.
The truth is that there are many businesses that can be home-made in the truest sense. So, let us discuss how to start an online business from home.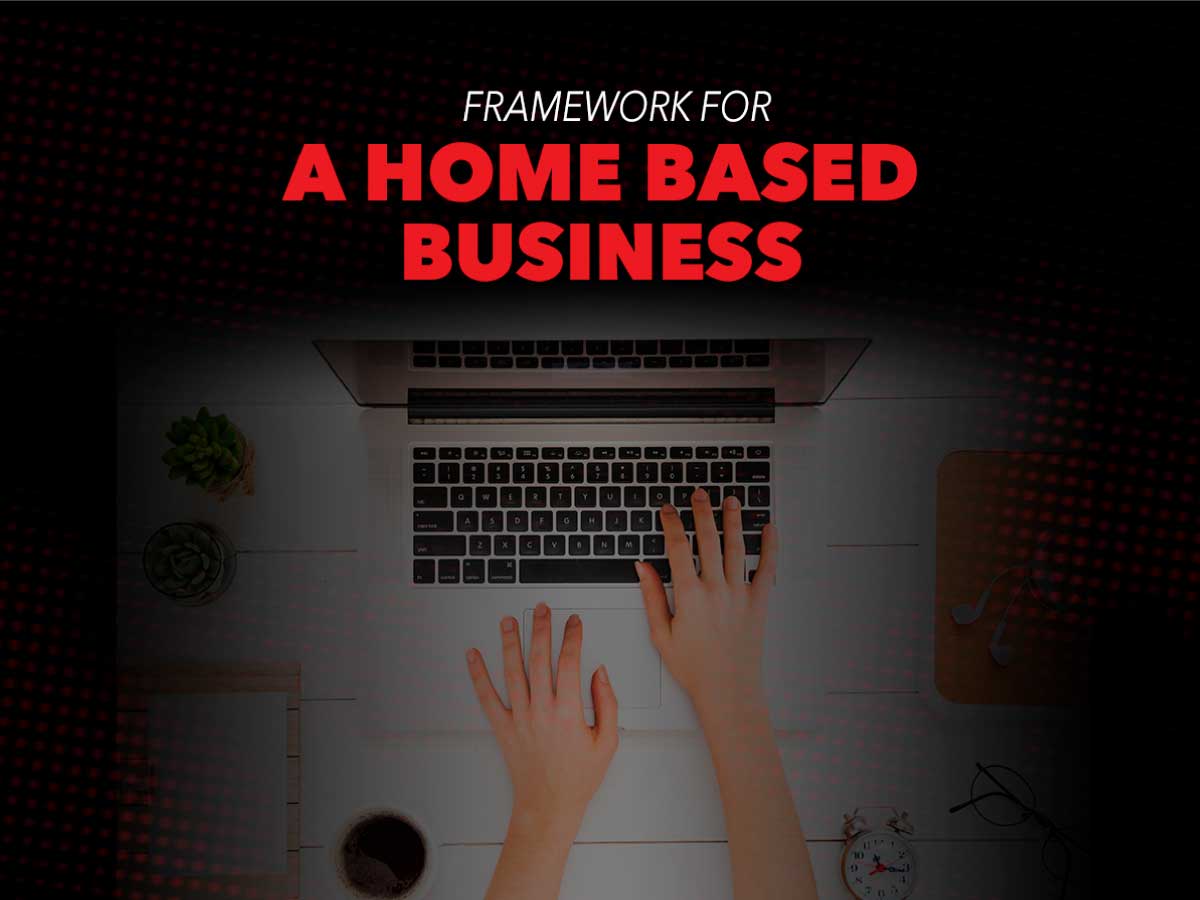 Online businesses to start from home
Why do people want to start their own home business?
For these small business owners, the motivating factors include :
Wanting to be their own boss
Pursuing their passion
Better work-life balance
To create their identity outside family relationships
Coping with the loss of employment because of unforeseen occurrences, such as the coronavirus pandemic.
Many of us avoid following our start-up ambitions because of a reason. It isn't easy to get going with an online company from home.
While you may be struggling to understand what potential consumers need or start a company from home, this article will give you a starting point for your plan.
STEP#1: IDENTIFY THE RIGHT BUSINESS IDEA
How to start an online business in India?
The first step is to identify the right business idea that will allow you to have a strong base for your work to build on.
How do you go about doing that? The strategy is straightforward.
The first key is to utilize the skills and capabilities you already have, and with a mix of passion in the same, you will be good to go.
The following key is to choose an idea that gels with your lifestyle so that the work-life balance remains undisrupted.
The third key is to test the idea you've decided on. It's the most vital step, and you must conduct proper market research before taking action.
Determine whether there is adequate market demand for your product or service.
Do you have the funds for starting costs?
What can you do to set yourself apart from other organizations?
You should always create a business plan for your company, no matter what kind of concept you're pursuing.
To succeed, one must evaluate the viability of the company concept.
This is the cornerstone for a successful online business.
How to start an online business with no money?
You might be wondering what happens when you know you want to start an online business, but are worried about the budget and are not sure about your idea.
Well, the answer to this is to draw some inspiration and find what interests you.
How do you do that?
The method is pretty simple.
The first step is to research.
Study the origins of successful businesses and learn from their experiences.
Begin your journey by learning all you can beforehand.
The second is to turn to the internet and social media.
For example, if you're unsure about what you want- browse around the app store.
See if you can find anything you'd like to develop.
Search in app categories that might interest you.
Have you noticed whether anything is missing or anything you can do to enhance applications in that category?
Or, if there is a particular issue that is creating a buzz on social media, try and see if your business can cater to those issues.
Besides, nowadays, business models require minimal to no initial investment. Take dropshipping, for instance. This model provides the opportunity to market and sell custom clothing, phone cases, shoes, and more, all without maintaining any inventory. You are in full control of your profit margin and can focus your energy on marketing and customer acquisition while the dropshipping partner takes care of production and logistics.
STEP #2: IDENTIFY A SUITABLE BRAND NAME AND LOGO
This step is essential to starting your business.
The name and logo will become the face of your brand; it is what your consumers will identify your brand through.
So if this step is done right, then customers will be attracted to your product or service.
However, all this depends on how you position your brand.
The ultimate goal is to stand out from the competition- because only then you can beat them.
Craft your central message very carefully, and appeal to your audience in a way that feels fresh and hooks them in emotionally.
For example- if you have a food business, the way you speak to your audience- and the logo you choose will be very different from that of a brand that sells cosmetics.
A home-baking company can create a logo that features decadent chocolate browns- but the dark palette will be unsuitable for the logo of a brand selling nail polishes.
STEPS TO DEVELOP A BRAND NAME
The first step in this direction would be to develop a brand name based on the consumers you are targeting.
The essential step is to understand the needs of the potential customers for selling products or services.
When you're developing your marketing and commercial strategy, it's essential to define your potential customers.
Even companies in the early stages of development may not have filled out all the specifics about their brand name.
Come up with a title that works. Until you are confident that your target audience will like and appreciate your brand, don't make any final decisions on your brand name.
HOW SOCIAL MEDIA HELPS
Getting a general idea of your rivals' Facebook Pages and Twitter accounts may give you a general impression of their target customers and online audience.
Once you've tapped into these resources, you should be able to paint a clear picture of your target customers quickly.
UNDERSTANDING POTENTIAL CUSTOMERS
The second step in this direction is to develop an archetype. If you aim to fully grasp what your brand will signify or represent for potential consumers – this is essential.
Your target audience will determine what tone of voice you use with them- and your brand's personality.
If you offer business consultancy services; you have a serious brand that can communicate in a formal voice.
But if you are making toys for children- the same will be a no-no. Then, you have to appear vibrant and young. Your content can make room for a lot of whimsy.
HAVE MULTIPLE IDEAS
The third step is to come up with multiple brand names.
Now that you have established your brand archetype and brand avatar, generating brand name suggestions is the next step.
There are no rigid laws that must be followed, but here are some guidelines that may be of use.
Your start-up's best branding opportunity will almost always be a short, straightforward, and simple-to-say name.
Ideally, it should be a two-syllable term because of how many people this appeals to and how easy it is to remember.
Your brand name should not be too specific, so that there is scope for expanding your portfolio under the same name in the future.
After creating a shortlist of potential brand names; it is critical to determine if they are already trademarked.
Before proceeding, double-check to see whether a similar trademark is already in use by another company.
STEP #3: BUILD YOUR DIGITAL ASSETS
Branding is a continuous cycle of discovery, transformation, and re-emergence.
So, you should be prepared to upgrade your digital assets from time to time.
The first thing you should look for in the right domain name for your website.
After registering it, you should build a website for your business. If needed, follow up with a dedicated app.
The next step is to test your website and apps.
Remember, consumers want to stick to brands that make shopping easy- so your website or app should be user friendly.
They should be fast, easy to navigate, feature good and useful content that keeps the customer engaged, be aesthetically pleasing, and have all the required functionalities.
The only way to get this right is to test your website or app.
Set up your social media handles.
Check out which platforms are most popular with your potential customers.
You should be where your audience is; so that you can reach out to them easily.
STEP #4: LAUNCH YOUR MARKETING CAMPAIGN
You need to know how to conduct a marketing campaign in order to be successful in your internet company.
Internet traffic and leads may be captured and converted into sales with the help of a marketing strategy.
Without the ability to plan, execute a campaign and affiliate marketing, your business will never expand. Affiliate marketing will allow for the generation of passive income.
Affiliate marketing is a great way to build trust with your target audience while forging strong market partnerships.
Guest posting and affiliate marketing efforts help you leverage these partnerships to introduce yourself to a wider audience- and build up your reputation.
Advertising is just part of a proper marketing strategy. Marketing efforts may sometimes be quite basic and straightforward for beginners.
Use a single medium, a clear message, and a single call to action for your campaign's creative campaign.
Don't attempt to imitate the movements of other companies or organizations. It's up to you to decide which is best for your business.
CREATE A FRAMEWORK
Your marketing strategy should start with a plan, just like any other effort. With no strategy in place, you're likely to do things that don't contribute to your overall goals.
Goals, strategies, and measurements are the three main components of your plan.
OPTIMIZE THE MARKETING FUNNEL
Grow the quantity and quality of individuals that enter your funnel to increase your client base. Increase the number of prospects who convert.
For this, you must create some good content and place it in the right place to attract customers.
Most marketing efforts revolve around landing pages; therefore, it makes sense to focus on the next. This is where consumers discover offers and react to them on the web.
Users are encouraged to provide their email addresses and other contact information using these facilities, which urge them to do so.
So it becomes essential to have a user-friendly web design and use web hosting to increase accessibility.
PROMOTION IS THE KEY
Promoting your business should be part of your marketing strategy.
On the web, you will be spreading your message and providing connections to your audience.
Your audience will dictate where you should be. Find them on social media if they are active users.
Do they like competitions and giveaways?
Do they like to read blogs?
Do they join online discussion boards?
What about videos and demos?
CREATE A GOOD MAILING LIST
When it comes to most marketing efforts, the gathering of email addresses is a must.
An email list is all you need to send marketing messages straight to a person's mailbox.
In terms of return on investment, email marketing is the most effective internet marketing strategy.
Your connection with your subscribers may be strengthened every time you send them an email.
Lead nurturing is the process of cultivating new leads.
Content-engaged subscribers are more likely to convert into customers.
MONITOR & TWEAK CONSTANTLY
After you launch your campaign and your website/app- you must continuously monitor customer data.
Measurement tools should allow you to identify which components are not functioning well. Learning is the last stage of every marketing strategy.
Has the campaign met your objectives?
Why? If your campaign is a success, you should analyze it, calculate your return on investment, and collect whatever information you can for the next one.
CONCLUSION
In this new post-pandemic world, where virtual reality is becoming the way of life, starting a business from home can be a key to success .
Things might seem difficult in the beginning but once you follow this roadmap and a little passion things will work in your favor.
FAQs
Can I run an online business from my home?
Yes- all you need is a product or service, and a good internet connection.

You must have a functioning website and dedicated social media handles for your brand so that you can reach out to and engage with your potential customers online.

However, just like any other business, your home business should be compliant with laws.

Do your research and consult a lawyer to ensure you have all legalities sorted out.
What is the best online business to start?
There are many businesses you can start from home. Some ideas are:
Tailoring
Baking
Food delivery
Home-made jewelry
Art and Crafts
Handmade goods
Blogging
Coding
Digital marketing
Candle-making
Consultancy
Beautician services
Freelancing
Proofreading
Bookkeeping
Making toys
…. and many more.

The important thing is to stay focused and have a proper business plan for developing your business.

Be systematic and organized, and follow your plan to the best of your ability.

Most home-based businesses fail because they do not have a plan and don't do their research into the market they are entering.

Below are several things to consider when starting your own business online.

Build a Free Online Store. There are free website hosting services through providers such as Wix or Weebly. …
Join Affiliate Networks. …
Print-on-Demand Products. …
Market Your Business Online.
How to Start My Own Business Online for Free
If you are on a tight budget- you should look for free tools and resources for your business.

Check for free web-hosting domains to host your website

Join affiliate marketing networks

Look for community-based traders/business owners groups that you can join

Promote your business on social media

Instead of stocking up on inventory beforehand: supply on demand to minimize losses

Do your keyword research and use analytical tools that are available for free to ensure your digital efforts are working

The idea is to hustle and ensure that you are getting a good ROI. You should constantly monitor what you are doing and tweak your methods to ensure your hard work is paying off. Be flexible and be ready to make changes; look into customer behavior and feedback to know what you need to do.