Ever wondered how easy and feasible would it be if you can render checks online, to be able to control the information that you are tapping up with all the traditional features? Well, if you are too comfortable with the process of the check payment, you don't have to change it to live in the digital world. An echeck Payment gateway is here for your benefit!
What is an Echeck
An eCheck or electronic check is a paperless check that can be used in the same way as the traditional paper checks we have been using for ages. The only difference being that the Echeck is paperless and regular checks are on paper. (1, 2)
With the rise of the global economy, a lot of transactions are happening electronically. Therefore, Echecks are emerging as a preferred option.
The primary usages of Echecks are while making purchases, send money to others, and to pay bills.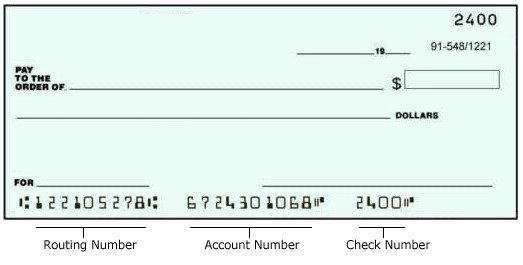 Echeck is funded by the buyer's bank account. The recipient receives the payment in roughly 3-5 days, however, some options enable a seller to receive the payment sooner as well.
With these instant Payment options, the recipient gets the money right away, but you will have to have a backup funding source such as your debit or credit card registered on your PayPal account.
Let us check out some brilliant features of the checks:
They have the same features as that of a regular bank cheque, and yet they can be easily used online.
Unlimited carrying capacity that can be controlled by user specific
Less space for frauds
Automated verification process for content and validity
Traditional features like stop payments and easy reconciliation included
Effective dating capability
A cheaper method than other payment gateway processes online
What are Instant Payments?
Instant Payments are the new gen rapid real-time payments which are defined by the Euro Retail Payments Board (ERPB) as electronic retail payment solutions which are available 24/7/365.
There is an immediate interbank transaction and credit processing to the payee's account. It follows up with a confirmation to the payer.
There are over 25 national instant payment systems live across the world!
Related Articles
Important things about Echeck Payment Gateway
Important things you must know before issuing an Echeck or processing one from your account, about buyers and sellers:
Buyers
It is important that you have enough money in your bank accounts to cover the Echeck. There is no bounce code if you don't, the bank will just decline the payment and Paypal will represent it a second time. Also, you will not be able to send an Echeck if Instant Transfer option is valid on your account. There is no partial payment as such, and thus your band will have to fund the entire billing.
In case you need to cancel your Echeck after the processing has begun, you will have to call your respective bank. In fact the payment has already been cleared you will have to request a refund from your seller.
Sellers
Echecks shall never be funded partially by a PayPal balance. An Echeck will always be requested from your bank in case of insufficient funds in your PayPal Balance.
How does an Echeck work?
They work in the same way as a check does. The Echeck is written by the holder using an electronic device, and the payee receives the Echeck online only. The payee then deposits the Echeck, gets the credit as assigned in the Echeck which is cleared by the paying bank. The paying bank then clears the validation process of the Echeck and then charges the payer's account for the amount charged in the bank.
Let us now look in detail the four steps about how an Electronic Check works:
The process is the same as paper checks but is done online and is a much faster process. Removing the manual workflow saves a lot of time for both parties.
The transaction must be explicitly authorised for one or a recurring set of transactions. This is achieved by an Online Payment form or your phone or a signed order form or any other electronic method.
After authorisation, the payment info is submitted to an Online Payment Processing service.
This payment information that the payer had submitted earlier is then further submitted over an ACH Network by the business or payment processor.
The payment then is further automated and withdrawn from the payer's bank account. The receipt of payment is received in the payment account of the payee, and the payment is deposited in the receiver's bank account. This can take up to 3-5 business days after the payment gateway initiates the ACH transaction.
Benefits of Echeck Transfer
1 Echecks are quicker
Echecks take up from 24-48 hrs to process which is much less than the manual drafting, depositing, processing of the normal cheque process.
2 Echeck is secure
Of course, it is secure, and there is a minimal human requirement, minimised to one initiation. The payer initiates the Echeck process and posts that everything is online. This lessens the fraud committing space.
3 Echeck is cost specific
Nearly in half the price as a demand draft, you can issue an Echeck!
4 A larger coverage
Echecks can be sent to anybody, anywhere across the world. It is easy, feasible and travels long distances online you see!
What is the difference between ACH and Echeck?
ACH and Echeck work on such similar grounds that they are often confused with each other. But you must know that an Echeck comes as Electronic Funds Transfer (EFT) which relies itself on Automated Clearing House (ACH) network for the payment to be processed. As advised, these funds are withdrawn online from the payer's account over an ACH network to the payee's bank. The fund is then deposited into the payee's account. This entire process the same as the manual check transfer, the difference being that it is done electronically.
The major distinction between ACH and Echecks is the party that keeps the payment information intact and sends the payments. There are various entities that use banking information that you put on the enrollment forms; these entities manage the ACH. A recurring debit is established from any account that is chosen then. ACH and Echeck payments are based on different business models as well; they also differ regarding risk management.
Echecks are based on newer technologies which are the most beneficial option in the United States. ACH has been around since the 1970s, but the technology is not as secure and rapid as Echeck technology.
Businesses getting an Echeck Merchant Account
Ever got a credit card merchant account? Well, if you have then set up an Echeck or ACH merchant account would be an easy game for you. Once you have found your best-fit merchant account provider, you will be required to give the following pieces of information (US only):
Federal Tax ID
No. of years of your business sustenance
Estimation of processing volumes
This will further enter into application approval by the payment processor or your merchant account provider. It would take 3-5 business' days time.
Echeck Payment gateway for Tech Support Business
In a normal situation, you can ask your banks to create an Echeck. However, it is not always the preferred method. With Echeck payments gateways, this has become quite simple.
Here are some Echeck Payment Gateways:
1 Authorize.net Echeck Payment gateway
With Authorize.net you can process Echeck Payments quite easily. You can accept electronic checks in addition to credit cards with eCheck.Net®. With this service, you can expand your transaction options and get faster processing than processing paper checks, with direct ACH payments from banks to your website. (3)
Pricing for Authorize.net
No Setup Fee
Monthly Gateway $25
Per Transaction (Gateway) .75%
Free Additional Services
How much does it cost to process an Echeck?
2 Due Echeck Payment Gateway
You can send and receive eChecks with Due's ePayments System. (4) Due offers a convenient traditional payment method developed for today's digital transaction environment. You can receive payment through an eCheck in your account in one to two business days, depending on the bank or time it's sent.
Due provides you with an eBank account, and you can integrate it into your bank account. With Due, you can use eChecks to pay or receive payments from anyone across the globe. It's a safe, secure, and convenient way to send and receive money without fees. The money can be put in your bank account or Due digital wallet. This provides you with another way to attract customers or handle your own finances in an effective way. (4)
Pricing for Due
2.80% transaction fee on US credit or debit card processing for businesses! Process cards internationally for 2.9% + $0.30! No set-up or hidden fees. Plus, you get funds from payments in 1-2 business days! (5)
3 Paystand Echeck Payment Gateway
You can get paid with fast and direct bank debit through Echeck directly on your eCommerce website with PayStand's eCheck payment gateway. What's more, with Paystand your customers can maximise the convenience of online bank payments, and you can save big on transaction costs. (6)
Pricing
PayStand customers can accept eChecks for 0% plus a small fixed fee of only 25 cents per transaction.
4 Forte Echeck Payment Gateway
With Forte Ecehck payment gateway you can provide your customers to make payment by Echeck. Forte makes processing electronic checks at the point of sale hassle-free and efficient. It provides real-time verification and validation tools to give you instant, insightful results. (7)
Forte provides Echeck payment gateway to performs payment processing across every payment channel such as:
Point of sale: Transform paper checks into eChecks for faster processing right at your point of sale
Online payments: Perfect for eCommerce of any type, Forte's Checkout lets you accept eChecks on your website
Mobile payments: Make payments portable by processing eChecks instantly from a mobile device
Pay by phone: Take electronic checks directly over the phone and be confident with every payment
Pricing
eCheck processing costs 25¢ per transaction.
Conclusion
There are different fees for processing Echeck for different providers. There are higher rates for some companies and others might do it for free. The average fee, however, ranges from 0.30$ to 1.50$ per Echeck transaction!
Echecks are easy to use and process quick. It is, however, a long time before the process is made universal and as prominent as it is in the United States or Australia. Few banks like the ICICI bank in India have the option of Echeck named to them, but it is still a long and legal fight for achieving an all-around coverage.
References