If you are reading this article, I am sure you are wondering what is Technical SEO. Well here is an analogy to help you understand it.
Would you prefer living in a home with a beautiful building but a weak foundation or architecture? Definitely NOT! Because… such a house is sure to collapse one day.
A similar concept applies to building a business website. We all know that SEO plays a crucial role in ranking your website on SERPs. It covers key factors like having quality content, strong links, keyword usage, and more. While you might be doing great in all these aspects, there are still chances your website may fail at attracting the attention of both visitors and Google.
Why?
Because you are missing on its Technical SEO!!!
It is, unfortunately, the most underrated aspect of SEO. If your website's technical SEO is out of whack, it won't rank. Even if you have a website with amazing content on it, it will lose all its visitors, if:
Your website loads slowly.
The website looks inappropriate on mobile screens.
It lacks proper navigation.
Some of the pages fail to load or open.
Your website is not secure.
And many others!
To avoid putting your website to such risks, you must master the technical side of SEO.
So, without further ado, let us take a deeper dig into:
What is Technical SEO?
Difference between Technical SEO, On-page SEO and Off-page SEO
Importance of Technical SEO
Features of Technically optimized website
How to do Technical Audit of your website?
What is Technical SEO?
In the simplest words, technical SEO is improving the technical aspects of any website. You can understand it as building a strong website foundation. It involves optimizing the website structure to make it crawlable and indexable for the search engines. Just like you need your house to have a strong structure (and foundation), your website needs to be well-structured to be in order.
If you think of SEO like building a house, then technical SEO is all about building a solid foundation. You can look at it as any work done to a site aside from the content itself. ~ SEJ
For better understanding, Technical SEO can give answers to your questions like:
Can search engine bots find or crawl my website pages?
Are search engine bots able to index my web pages?
Is my website sending the right signals to the search engines regarding my web content?
Are search engine bots able to render my webpages?
Can bots understand the content on my site?
Is my website/webpage worthy of top-ranking?
So, you can consider Technical SEO as anything and everything that you can do to improve your search rankings other than content and links.
This brings us to our next section:
Other Articles on Search Engine Optimisation
Technical SEO Vs On-page SEO Vs Off-page SEO
Often marketing leaders break down search engine optimization into three different categories:
On-Page SEO: It involves techniques that tell that improves your website's front end. It refers to the content that tells readers and search engines what your webpage is about. On-page SEO includes meta descriptions, keyword usage, image alt, URL naming, H1 tags and internal linking.
Off-Page SEO: This SEO bucket involves building links to improve your website's visibility and credibility. Through votes of confidence (backlinks), it tells search engines how popular your website is. The greater number of backlinks your website has, the greater are its chances to get top-rankings.
Technical SEO: It involves improving the infrastructure of your website to tell search engines that your website is both crawlable and indexable.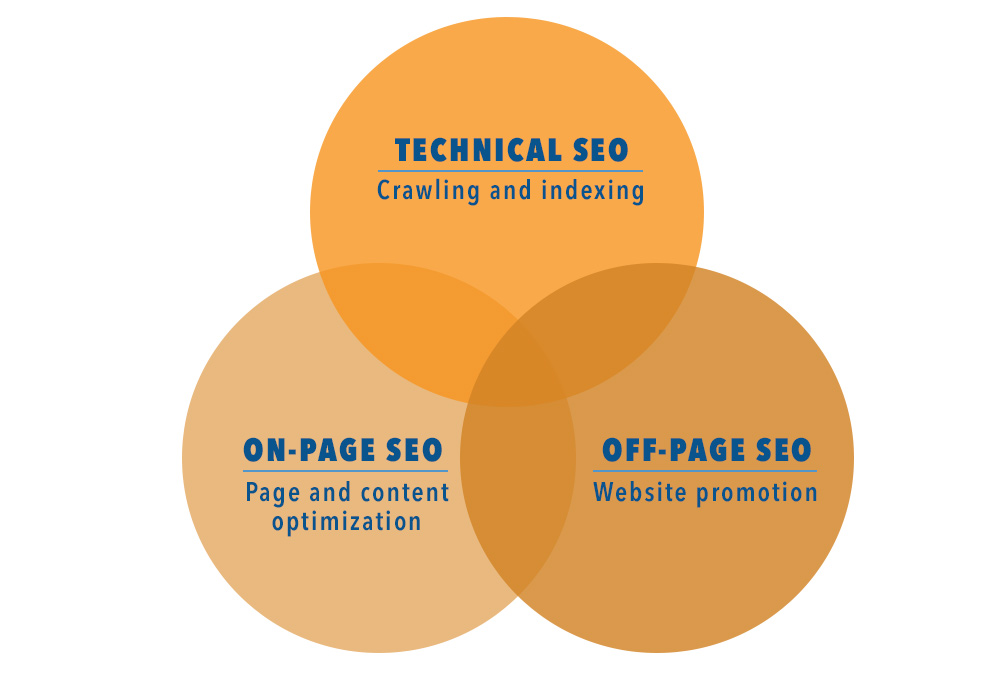 Both Technical SEO and On-Page SEO are completely under your control. However, in the case of Off-Page SEO, you have to rely on third-party to host your content or link back to your site.
The image clearly shows that none of the SEO types are directly dependent on each other. This means they all have to work together to achieve a fully optimized website that deserves to be on the #1 rankings.
Why is Technical SEO Important?
As you all know, Google and other search engines look for websites that offer the best search results to the users. Hence, search engine robots crawl and evaluate pages based on certain factors. So, the first thing that comes to achieving top SERP rankings is that Google and other search engines should be able to find, crawl, render and index your webpages.
Here's where Technical SEO comes into play. With technical SEO techniques, you can fully optimize your website by making it fast loading, mobile responsive, secure, and free of duplicate content.
However, it'd be utterly unfair to say that you should focus on Technical SEO just to please the search engines. A well-functional website that loads faster, is mobile-responsive, secure and easy to use offers a great experience to the users also. Hence, having a website with a strong technical website is preferable to both the users and search engines.
Technical SEO Checklist: Features that Makes a Website Technically Optimized?
As discussed in the last section, a technically optimized website helps search engines find and index it and offer a great experience to the users. Here are a few characteristics that make any website technically optimized:
1 It loads faster
Will you prefer a website that takes longer to open in your browser? Of course not. Just like you, nearly 53% of visitors leave a website if it takes longer than three seconds to load. Further, the probability of bounce rises to 32% as the page load time goes from 1 second to 3 seconds.
And why just the people, even Google likes extremely fast websites. It might crawl a website slower if it is a slow site.
We're seeing an extremely high response-time for requests made to your site (at times, over 2 seconds to fetch a single URL). This has resulted in us severely limiting the number of URLs we'll crawl from your site." John Mueller, Google, 2015.
So, if your website loads slow, it will go down on search as well as traffic.
2 It is easily crawlable
Google and other search engines use bots to crawl your website. They follow links to find content on your site. Hence, if you do not have an internal linking structure, it is likely that the bots won't be able to determine the most important content on your website.
Therefore, you should implement certain methods to guide search engine robots. For instance, using the meta robots tag, you can allow the robots to crawl your page but keep them out for some reason. Also, by using robots.txt file, you can tell crawlers what your website should look like and how it works. We will discuss in detail about this in our coming section.
3 It is secure
Both users and search engines prefer secure websites that protect user data and keep it confidential. There are several ways to secure your website. For instance, implementing HTTPS is one of the crucial ways. Having an HTTPS website tells the users, and Google that it is secure and no one can intercept the data transmitted between the site and the browser.
4 It doesn't have dead Links
What's more annoying than a slow website? It's landing on a page that does not exist at all. Usually, such issues are known as "404 error". Neither users nor the search engine like such dead pages. Moreover, search engines tend to find such dead/broken links even more as they follow every link they encounter, even if it's a hidden one. Here, you must understand one thing, though. Since building a website is a continuous process with constant upgrades, it is bound to have some broken links. However, having a lot of them is a concern when it comes to rankings.
5 It is free of duplicate content
If multiple pages on your website have the same content, it might confuse search engines. In such scenarios, it becomes difficult for search engines to decide whom to rank higher and hence, they might end up ranking all duplicate pages lower. But what causes duplicate content on your website? Certain technical issues can cause different URLs to display the same content. While duplicate content doesn't make any difference for the users, it does for a search engine.
6 It has a sitemap
Just like you need a map for a society or a city to help find a specific location, search engines need XML sitemap to know all the pages your site has. An XML sitemap is nothing but a list of all the pages of your website. Sitemaps ensure search engines don't miss any important page of your website.
7 It has structured data
Structured data is like a guide for the search engine; it helps them understand your website better. With structured data, you can tell Google about your business, products and services you offer, or what sort of content you have on your site. Having structured data makes your content eligible for those shiny results with stars that stand out in the search results.
While technical SEO has always been critical, with the recent Google updates it's now more important than ever to pay close attention to your website's technical health. Because if you don't, you are at high risk of falling behind.
So, what's next?
You must derive a detailed strategy, which helps you to prioritize aspects of technical SEO and implement them one by one. And for this, you should know what to focus on. Hence, you must conduct a Technical SEO Audit.
Let's know more about it.
What is Technical SEO Audit
As a website owner, you want to ensure that your content and website rank high in Google SERPs. Gone are the days when keyword stuffing and backlinking were the only ranking factors. Now, it's crucial that you up your game and get your SEO approach in line with the newest advancements.
So, what is a technical SEO Audit? Simply, it is a process to check the technical aspects of the SEO of your site. Basically, it checks the technical health of a website and determines potential fixes for its improvement.
But, how can conducting a technical SEO audit ranks a site better?
By now, you all know that search engine bots crawl the internet to find pages and websites. These bots, then, evaluate pages for certain ranking factors before they rank your website in the SERPs. Further, you can clearly sense the increasing competition and can't ignore the reality that your competitors are keeping up with the changes too. And to stay ahead, you must remain up-to-date. Hence, it is essential that you assess your website's health. Because if you don't, you may end up losing traffic and high ranks to your competitors.
Also, since the search algorithms frequently change, performing audits monthly is a good practice. Moreover, you must also conduct a full-fledged technical SEO audit every 4-5 months.
Want to learn how to do a technical seo audit of your website?
Read on.
How to Perform a Technical SEO Audit?
The audit process is as follows:
1 Begin with Crawling your Website
The first step of your Technical SEO Audit should be crawling your website. You can use various tools for this, such as SEMrush, or DeepCrawl. Such tools help you find related errors, generates detailed report and suggest fixes for common problems. You can get a downloadable report for errors like broken links, low page speed, page title issues, duplicate content, poor images, bad keywords, unlinked pages and excess redirects.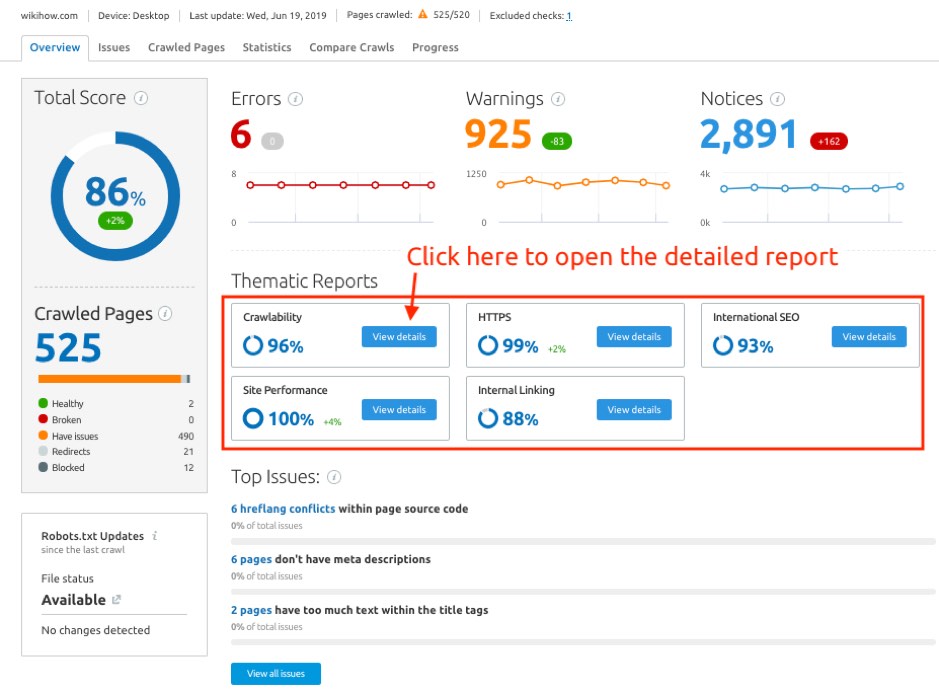 Further, you can use Google Search Console to check your crawl budget. It tells you how many pages on your website are being crawled by Google and how frequently it is doing that. The crawl budget report will help you get an idea of how the Google bot is crawling your website.

We recommend auditing your website every month to keep your site clean of errors and optimized.
Technical SEO Checklist
Once you have got the report of Google bot's activity on your website and the errors it has, it's time to resolve them. In order to optimize your site for technical SEO, you should consider improving the following key elements of your site:
2 Check Site Structure and Navigation
Site structure explains how information on a particular website is structured, i.e. how individual web pages are linked to one another. It is one of the most important elements of Technical SEO. This is because the structure of your website influences everything else you do to optimize it. Also, a poorly structured website makes it difficult for crawlers to find all subpages. This may further lead to many crawling and indexing issues. So, if you fix this issue, it will make every other aspect Technical SEO much easier.
How to improve your site structure?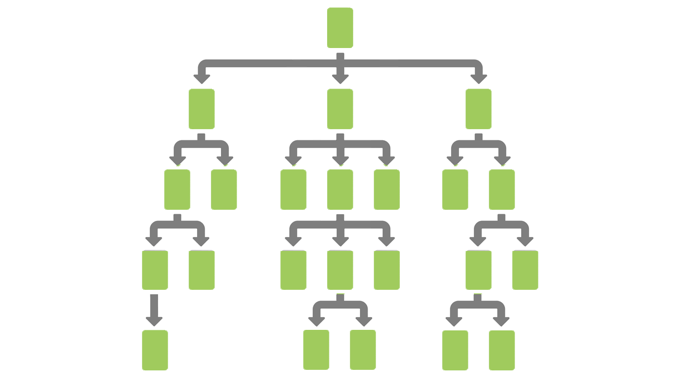 An ideal way is to use a flat, organized structure. With this, we mean your site's pages should be linked closely to one another. For example, if you have an e-commerce website, you must divide your product pages into categories and sub-categories. This will help site managers to add new pages while maintaining the overall structure.
Also, create an XML Sitemap for your website. It acts a roadmap of your site that leads crawlers all your important pages, thus helping them rank accordingly.
While creating an XML Sitemap, follow these guidelines:
Subsequently, you need to organize the URL of your website into a logical flow. Your URL should have the domain name followed by category and sub-category. Additionally, don't forget to optimize your URL structure for search: Include primary keyword in your URL close to the root domain, keep it shorter up to 60 characters.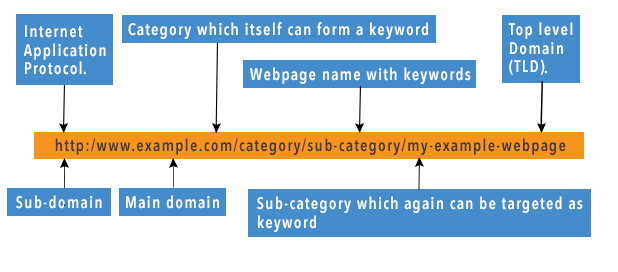 3 Check and Eliminate Duplicate Content
According to a study by Raven tools, nearly 29% of the sites have duplicate content. In a majority of cases, site owners do not create such content intentionally. Unintentional reasons like URL variations, scraped or copied content and versions like https:// and http:// may lead to duplicate content in a website. While duplicate content isn't malicious or prone to Google penalty, it should be rectified if you want to rank high in SERPs.
How to fix duplicate content?
The only way to rectify duplicate content issues on your site is to specify which of the "duplicate" content is correct. If you find same content on multiple URLs, you should canonicalize it for the search engines. You can do this by:
Using 301 redirect: Set up a 301 redirect request from the duplicate page to the original content page. Combining multiple pages into a single page prevent them from competing with one another and create a stronger relevancy. It also increases the original's page ability to rank.
Rel = canonical: When you use rel=canonical attribute, it tells search engines to treat a given page as the copy of a specified URL. You can add the rel=canonical attribute to the HTML head of all the duplicate pages, with the URL of original page.
Parameter handling in Google Search Console: You can set the preferred domain of your site (i.e. https://brandloom.com/instead of https://www.brandloom.com) and specify if you want the bots to crawl various URL parameters differently. However, this method of eliminating duplicate content works for Google only (and not other search engines like Bing).
Source: Moz
4 Check and Improve Site Speed
As you know that users abandon pages that takes more than 3 seconds to load. This bounce rate sends negative signals incrementally to search engines about your website quality. This, in turn, makes it harder for your site to rank in SERPs.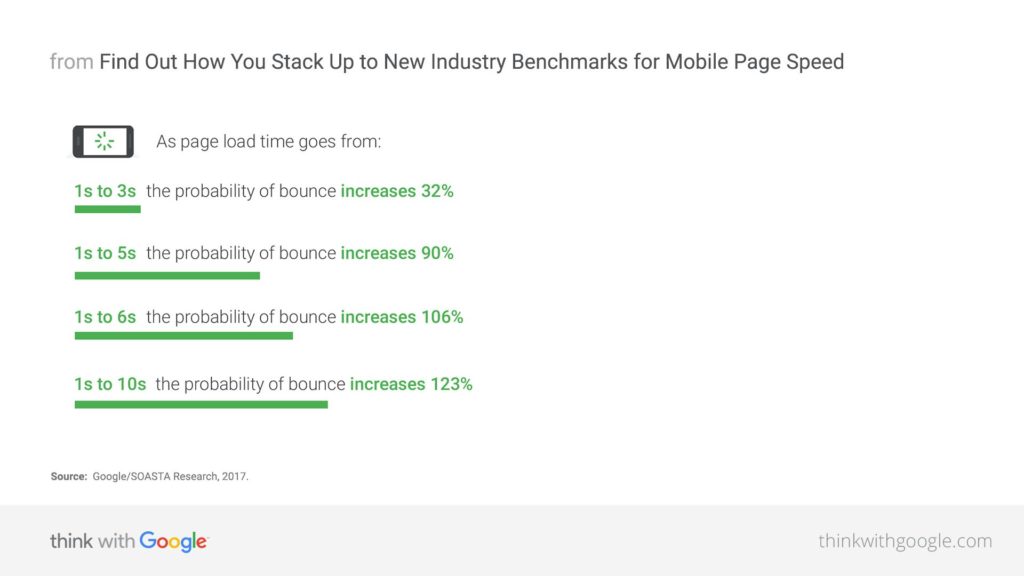 Further, the bouncing users isn't just a barrier to your site's ranking. Page speed is also a ranking factor. So, when it comes to optimizing your site for Technical SEO, fixing a low-speed site should be your priority.
How to Improve Page Load Times
To check your website's load speed, you can run it through tools like PageSpeed Insights. If you get a score below 90, it means you can improve site's speed on both mobile and desktop.
To improve your site's page load speed, you can do the following:
Clean up site's code: you can combine or reduce JavaScript, CSS files, HTML and get rid off unnecessary code like line breaks.
Minimize plugins, scripts, and redirect chains: Do you know that 80% of your site's speed is affected by the time spent in downloading components like scripts and stylesheets? Hence, reduce these code elements.
Compress images and videos: Use tools like HandBrake and Imagify to compress large files. Also, save your image files in highly compressed formats
5 Check HTTPS Content
According to Rank Ranger, almost 70% of the sites on Google #1 search listings are HTTPS. So, if your website is already using HTTPS, you must check it for common HTTPS issues to technically optimize it. You should check it for the following factors:
Mixed Content: Such issue arises when secure pages load unsecured content like videos and images thereby reducing the security of the page. It can also prevent the browsers from loading the unsecured content. To eliminate this issue, use the Website Auditor tool and find HTTPS page with Mixed Content Issue.
Links, Redirects, Canonicals: Links on your site along with the canonicals and redirects should point to the HTTPS pages. While you may have HTTP to HTTPS redirects on your site, it's not ideal to take users through redirects. Multiple redirects can cause a problem for crawling because you'll waste the crawl budget every time the bot hits a redirect.
6 Check for Responsiveness (Device-Friendly)
According to Statista, half of the global web traffic comes from mobile devices. And it's only going to increase in the coming years. Also, responsiveness is a major ranking factor.
How to Improve Mobile-Friendliness?
Check your site on mobile-friendly checker tool by Google to find pages that don't fully load on mobile. Further, introduce Accelerated Mobile Pages (AMP) to speed up pages for mobile browsing. For this, create basic AMP HTML pages or install an AMP-enabled plugin in your CMS.
The Take Away
Improving Technical SEO is an ongoing process and doesn't end with fixing common errors. You must measure and track the impact regularly to know which technical SEO factors harm your rankings. Work and re-work on them, and you will see a positive impact on traffic and rankings over time.
And if you need any assistance regarding Technical SEO of your website, feel free to contact BrandLoom.
Frequently Asked Questions